Mathematician and origami expert Tom Hull created this pleated multi-sliced cone from paper, never before accomplished since Robert Lang designed it via computer.

Read the rest
MIT and Harvard researchers developed a laser-cut robot that when powered up folds itself into a 3D shape and walks away.

Read the rest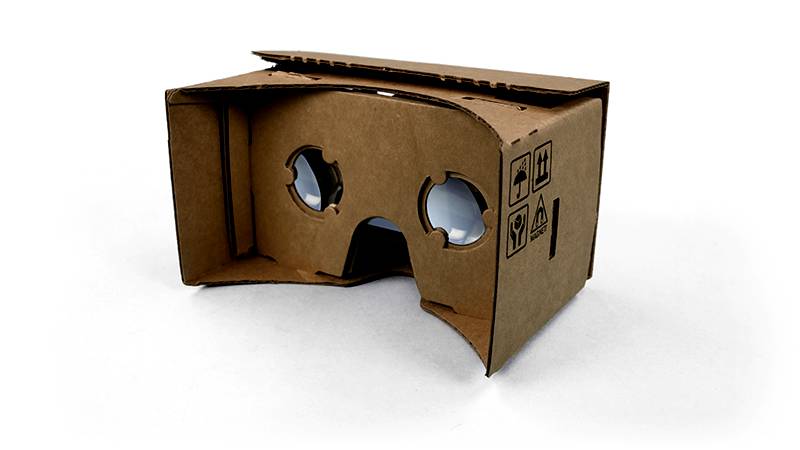 Revealed at the Google IO conference, Cardboard is a scored, flat-pack box that you fold into set of cardboard goggles that hold your phone; an accompanying software package uses your phone's screen and accelerometer to create stereo-optical VR images in the manner of the Oculus Rift. It's a delightfully simple and elegant concept, and Google has published plans for making your own. You need cardboard, a set of cheap lenses, a magnet, velcro and a rubber band.

Read the rest
Above is a demo of a prototype "Origami Condom" that is meant to be much easier to, er, deploy. It's silicone (non-disposable?) with a fluid lining that, according to New Scientist, is "supposed to mimic the vaginal environment, simulating sex without a condom for a man. Ridges on its surface are meant to enhance the experience, making it double as a sex toy." "New Origami condom adds pleasure to safe sex"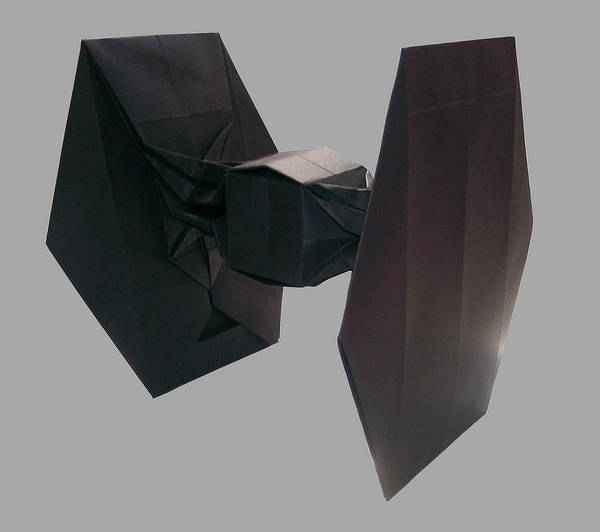 Martin "starwarigami" Hunt made this lovely TIE Fighter origami piece for London's MCM Comic Expo and contributed it to the Boing Boing Flickr Pool, along with several other marvellous creations. The photo notes state: "Folded from a 2 by 1 rectangle cut from a sheet of 150gsm A1 craft paper. For a B.O.S. display at the 2012 MCM Expo in London."

Hasegawa Yosuke creates origami hats for presidents, dictators, and monarchs from the currency of the nations they led. via MyModernMet.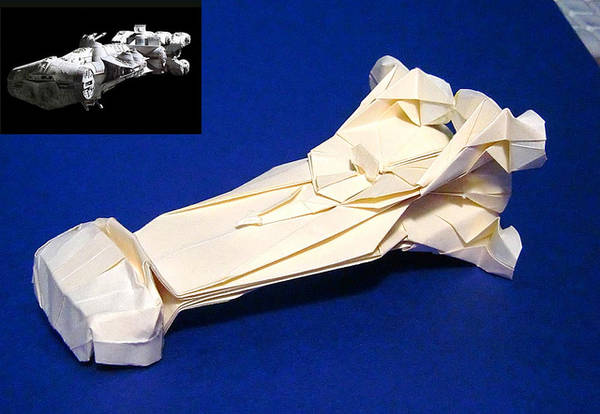 Avi sez, "Shu Sugamata has been making origami spaceships since 1977 and has amassed quite a body of gorgeous work."
ORIGAMI SPACESHIPS (Thanks, Avi!)
Shan sez, "Our guide/map of SF is printed on a single sheet of A3 Tyvek, and is then folded up according to a technique originally developed at Tokyo University for satellite solar panels. The bistable nature of the fold means that it can be fully opened or closed in one smooth motion, and that there is no way to fold it 'wrong.' The places we included are a mix of overlooked gems, classic restaurants, and other things like hidden parks, games played across the city, and interesting shops and markets. We just launched our project on Kickstarter yesterday evening, and as of today we're almost 10% funded!"
TOC Guide to SF (Thanks, Shan!)
New Mexico artist/accountant Isaac Salazar folds the pages of discarded and unloved books to make beautiful 3D typography.
(via Core77)
Dave sez, "From the site of a group of radical origami artists called 'Le Crimp', here's a fascinating video on making a near-photo-realistic mushroom from a piece of wrapping paper. Le Crimp was featured in the new origami documentary 'Between the Folds' (which boing boing alerted me to) showing on PBS stations in December (check local listings)."
CRIMP!!! origami: (Thanks, Dave!)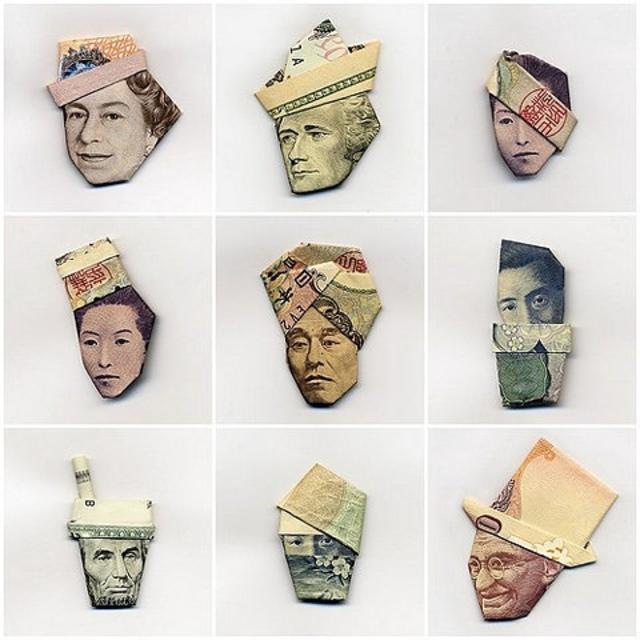 Make blog doesn't know where these origami money-heads-in-hats come from, but they want to. So do I. This looks like the best currency mod I've seen in ages.