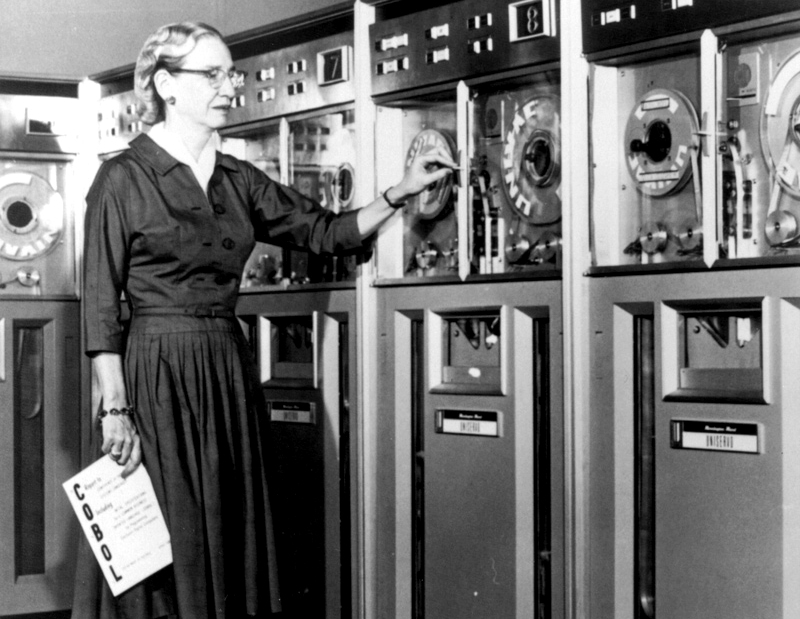 They want articles and experimental pieces exploring the relationship between hacking and gender, race and orientation.

Read the rest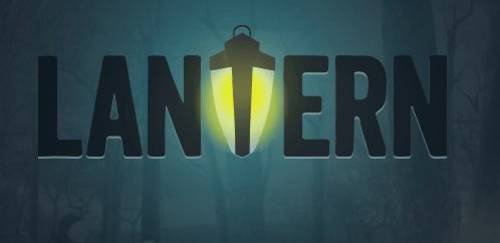 Scout writes, "Billions of people experience a severely-censored version of the Internet -- most famously in countries like China and Iran. Now there's something you can do about it."

Read the rest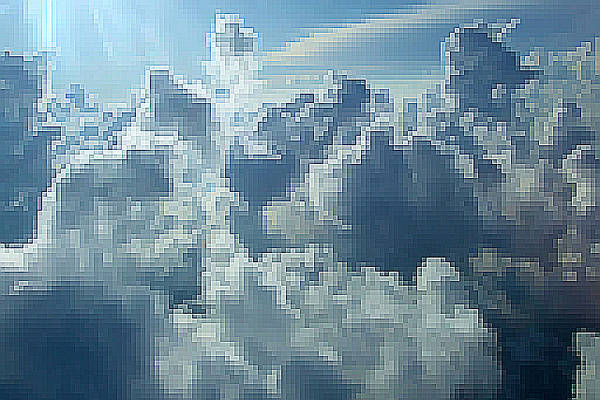 Some Bitcoin enthusiasts have announced a new project called Bitcloud. The idea is something like the old Mojo Nation P2P architecture, in which individual Internet users perform tasks for each other -- routing, storage, lookups, computation -- in exchange for very small payments.
The Bitcloud protocol uses Bitcoin-style accounting to allocate those microtransfers, along with Bitcoin-style proof-of-work (they call it "proof-of-bandwidth") and the authors suggest that the potential for profit by individual members will create enough capacity to replace a large number of centralized commercial services ("Youtube, Dropbox, Facebook, Spotify, ISPs") with "distributed autonomous corporations," that obviate the need for centralized control in order to supply anonymous, robust, free services to the public.
The idea is an interesting thought-experiment, at least. The idea of "agorics" -- using market forces to allocate resources on the Internet -- is an old one, and I remain skeptical that this produces optimal outcomes. That's because its proponents seem to treat market efficiency as axiomatic ("everyone knows markets work, and that's why we should make them the basis of network resource allocation") and their proposals are substantially weakened if you don't accept the efficient market hypothesis.

Read the rest
Brandon Wiley -- a P2P developer I've known and respected for more than a decade -- writes, "The Operator news reader project was started in order to protect the most censored content on the Internet: news. Internet news has become a primary means of obtaining information in areas where broadcast media is censored. However, the increase prevalence of Internet filtering technology and its use for blocking access to news means that the people that are most dependent on Internet access for news are also the least likely to have it.
Operator News is an RSS news reader application which uses an adaptive cryptographic communication engine to circumvent Internet filtering which blocks access to news sources. Using covert communication channels, news content can be disguised as other sorts of traffic such as email, Skype, or chat. This is done automatically and requires no configuration from the user. The user simply sees their news appear in the application just as you'd expect.

Read the rest
Ars Technica's Jon Brodkin reviews the new BitTorrent BitTorrent Sync, a peer-to-peer-based Dropbox replacement that's now in public alpha testing. BTSync uses the BitTorrent protocol to keep the files on several computers synchronized, and the actual file-transfers are robustly encrypted so that no one -- not BitTorrent Inc, not your ISP, and not a hacker -- can sniff them as they traverse the Internet and invade your privacy. There's no central server for the police to seize or for hackers or backhoes to knock offline, either. Brodkin's review is comprehensive and makes this sound like a hell of a product.
"Since Sync is based on P2P and doesn't require a pit-stop in the cloud, you can transfer files at the maximum speed supported by your network," BitTorrent said. "BitTorrent Sync is specifically designed to handle large files, so you can sync original, high quality, uncompressed files."

In the pre-alpha testing that began in January, 20,000 users synced more than 200TB of data. BitTorrent Sync clients can be downloaded now for Windows, Macs, Linux desktops, and Linux-based network-attached storage devices. Mobile support will come later.

Setting the client up is easy. No account is required, but a randomly generated (or user-chosen) 21-byte key is needed to sync folders across computers. After installing the application and choosing a folder to sync you'll be given a string of random letters and numbers that should be typed into a second computer to sync the folder...
BitTorrent Sync creates private, peer-to-peer Dropbox, no cloud required
Michael Geist sez,
The NPD Group response contains math errors for both non-P2P users (the total should be $192 not $191) and P2P users (the total should be $268 not $267), though perhaps this is due to rounding errors from the original data. More important, however, is a bigger math error in the chart as NPD Group significantly understates the difference between P2P and non-P2P users. In arriving at the grand total, it adds all the categories (physical CDs, paid downloads, subscription fees, merchandise, and concert tickets) plus the sub-total. In other words, it double counts the physical CDs, paid downloads, and subscription fees. The actual grand total of the five categories of spending is $206 per year for P2P users and only $138 for non-P2P users for a difference of 49.3 percent. There is obvious irony in NPD Group talking about the need for a licence to publish data only to get its math wrong, yet the real significance is that few would credibly argue that a nearly 50% increase in spending by P2P users can be simply chalked up to unsupported claims that P2P usage had no impact on consumer purchasing behaviour.
NPD Group Fails Basic Math: Data Shows P2P Users Spend Nearly 50% More on Music Than Non-P2P Users
TorrentFreak's Enigmax does a great job of summarizing Copyright and Innovation: The Untold Story, a remarkable scholarly paper written by Rutgers law's Michael A. Carrier, forthcoming in Wisconsin Law Review. Carrier interviewed the 31 subjects for the paper: "CEOs, company founders, and vice-presidents from technology companies, the recording industry, and venture capital firms," and asked them to tell the story of the P2P wars and the music industry. The result is a very good, zippy, 61 pages that'll angry up your blood, with phrases like "Lawyers at the labels historically drove the digital agenda. There was no one there with a truly entrepreneurial spirit. Zero, zilch, zingo, nada. No one there whose entire initiative was not to hang on to the past." and "Even more dramatically, each of the companies 'had a VP level person called the 'digital person'' who was 'the person who had a decent office and no operational responsibility whatsoever.'"
Here's some of Enigmax's highlights:
It started with a drain on cash. Interviewees reported that venture capital funding for digital music "became a wasteland", a "scorched earth kind of place" housing a "graveyard of music companies." With the big labels choosing where and when to sue, funding was hard to come by.

Nevertheless, some innovators didn't give up, although when the labels were through with them many probably wished they had. The report details instances where innovators tried to get label approval but found themselves in extremely difficult situations.

One recalled that the labels "don't license you if you don't have traffic" but once enough footfall is achieved then "they want to get paid for 'infringement' and the longer it takes to license you, the larger the 'infringement' number they can justify charging you."

Another described a litigation "Ponzi scheme" whereby settlements and other fees extracted from startups were used to fund the labels' ongoing litigation strategy. However, like all Ponzi schemes there was a problem – maintaining momentum. "Once you stop suing new people there are no new settlements to pay for the ongoing litigation," one interviewee reported.
Devin sez,
We need the crowd's help to fund development (or just to find awesome pro-bono developers) of a platform that facilitates peer production driven local food systems. Think Craigslist meets Etsy with the ethos and practices of couchsurfing all about homemade, home grown and artisinal food. We're a small University of Michigan team and having already built and reached the coordination and reputation limits of a local food-exchange email group. We've got 5 days left to hit our all-or-nothing "tipping point" of $8,000 and hopefully reach our goal of $15,000.

Food swapping is a fast growing national movement with over 40 groups consisting of almost 7000 members who conduct P2P swaps in person. This is the same energy behind the decade long growth of local farmers markets, food trucks and organic food. We're aiming to provide better coordination to allow existing communities to begin swapping with people they know and trust and gradually develop reputations within the broader local community, hopefully catalyzing organic growth driven by network effects.
help us build Real Good Food in your community (Thanks, Devin!)
Mark sez, "
Charity Engine
has a new twist on volunteer computing: using surplus, wasted PC resources to raise money for major charities including Oxfam, Amnesty, MSF and CARE - and also for huge prize draws for everyone running it. Based on UC Berkeley's famous BOINC software, the Charity Engine grid is hired to science and industry as a super-cheap supercomputer, then the profits given to the charities and volunteers. It's already paid out over $30,000. The app only uses a tiny bit of electricity and generates far more for the good causes - and the prize draws - than it costs to run. Free to download, Charity Engine is available now for PC and Mac."
— Cory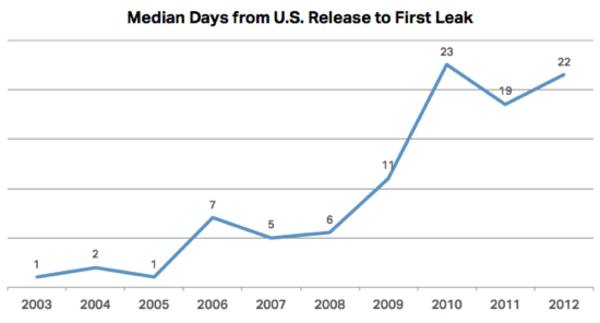 For ten years, Kickstarter founder former CTO Andy Baio has been compiling his "Pirating the Oscars" reports, which document which Oscar-nominated movies are available as downloads on P2P and other file-sharing services, measuring how effective the studios are at controlling leaks of "screeners" -- DVDs set to members of the Academy for review consideration. This year marks a turning point for the industry, as it ends a three-year-long trend of increased screener leaks.
However, Baio says, the studios have "won the battle and lost the war," as this year also marks the first year that 92 percent of the nominated films were "available as high-quality DVD or Blu-ray rips." As Baio notes, "If the goal of blocking leaks is to keep the films off the internet, then the MPAA still has a long way to go."
But the MPAA may have little to do with the decline. Oscar-nominated films could be coming out earlier in the year, making screeners less important.

Or maybe the interests between the mainstream downloader and industry favorites is diverging? If the Oscars are mostly arthouse fare and critical darlings, but with low gross receipts, they'll be less desirable to leak online. It would be very interesting to track the historical box office performance of nominees to see how it affects downloading. (Maybe next year!)

The continuously shrinking window between theatrical and retail releases may be to blame. After all, once the retail Blu-ray or DVD is released, there's no reason for pirate groups to release a lower-quality watermarked screener.
If you're the sort of person who likes to wake up strangers, or talk to strangers first thing in the morning, then TalkO'Clock might be right for you. It's a P2P matchmaking service that allows you to volunteer to serve as someone else's wake-up call (or to book a stranger in as your waker-upper).
TalkO'Clock allows you to choose whether you want to be called by a male or a female stranger, and it has a robot – CallO'Bot – lined up in case no one is available at the time you have to wake up.
TalkO'Clock, The Social P2P Alarm Clock
(
via /.
)
Last month, the major American ISPs and entertainment industry lobbyists
struck a deal to limit Internet access for alleged copyright infringers.
This deal, negotiated in secret with the help of New York Attorney General Andrew Cuomo did not include any public interest groups or comment from the public. As a result, it's as one-sided and stilted as you'd imagine. Corynne McSherry from the Electronic Frontier Foundation analyzes the material that these cozy corporate negotiators left out, the stuff that public interest groups would have demanded. Here's an abbreviated list:
The burden should be on the content owners to establish infringement, not on the subscribers to disprove infringement. The Internet access providers will treat the content owners' notices of infringement as presumptively accurate--obligating subscribers to defend against the accusations, and in several places requiring subscribers to produce evidence "credibly demonstrating" their innocence. This burden-shift violates our traditional procedural due process norms and is based on the presumed reliability of infringement-detection systems that subscribers haven't vetted and to which they cannot object. (The content owners' systems will be reviewed by "impartial technical experts," but the experts' work will be confidential). Without subscribers being able to satisfy themselves that the notification systems are so reliable that they warrant a burden-shift, content owners should have to prove the merits of their complaints before internet access providers take any punitive action against subscribers.

Subscribers should be able to assert the full range of defenses to copyright infringement. A subscriber who protests an infringement notice may assert only six pre-defined defenses, even though there are many other possible defenses available in a copyright litigation. And even the six enumerated defenses are incomplete. For example, the "public domain" defense applies only if the work was created before 1923--even though works created after 1923 can enter the public domain in a variety of ways.

Content owners should be accountable if they submit incorrect infringement notices. A subscriber who successfully challenges an infringement notice gets a refund of the $35 review fee, but the MOU doesn't spell out any adverse consequences for the content owner that make the mistake – or even making repeated mistakes. Content owners should be on the hook if they overclaim copyright infringement.

Subscribers should have adequate time to prepare a defense. The MOU gives subscribers only 10 business days to challenge a notice or their challenge rights are waived (a subscriber might get an extra 10 business days "for substantial good cause"). This period isn't enough time for most subscribers to research and write a proper defense. Subscribers should get adequate time to defend themselves.

There should be adequate assurances that the reviewers are neutral. The MOU requires that reviewers must be lawyers and specifies that the CCI will train the reviews in "prevailing legal principles" of copyright law – an odd standard given the complexity of, and jurisdictional differences in, copyright law. We're especially interested in the identity of these lawyers, and why they are willing to review cases for less than $35 each (assuming the CCI keeps some of the $35 review fee for itself). Perhaps there will be a ready supply of lawyer-reviewers who are truly independent. Given the low financial incentives, another possibility is that the reviewers will be lawyers tied—financially or ideologically—to the content owner community. To ensure that the reviewers remain truly neutral, reviewer resumes should be made public, and checks-and-balances should be built into the reviewer selection process to ensure that the deck isn't stacked against subscribers from day 1.
This is American corporate private law, a topsy-turvy world where the burden of proof is on the accused, where companies get to tear inconvenient laws out of the statute book, and where the judges are trained by the plaintiffs and instructed in which parts of the law to pay attention to.
The "Graduated Response" Deal: What if Users Had Been At the Table? (via Command Line)
John Steele, a notorious US lawyer who sent out thousands of extortionate copyright threats to alleged Bittorrent infringers, has been found to be in breach of copyright himself. Steele's website contains a FAQ for his victims, allegedly explaining US copyright law and why it means they should pay him (or else). This stilted text is a direct lift from one of Steele's competitors, The Copyright Enforcement Group, another leading copyright troll. CEG have vowed to pursue Steele for his infringement, and I can only hope that the two of them keep each other occupied for a good, long time.
A notorious anti-piracy lawyer who claims to have spent as much as $250,000 to develop a BitTorrent tracking tool, doesn't even bother to write his own settlement letters. In theory one could argue that he's profiting from infringing the work of others, something that's not taken lightly by the courts nowadays.

A quick search further reveals that Steele and his partner are not the only one who ripped off the FAQ from the Copyright Enforcement Group. Another group, operating under the name Copyright Action Network has done the same, again without permission from the copyright holders.
Anti-Piracy Lawyers Rip Off Work From Competitor