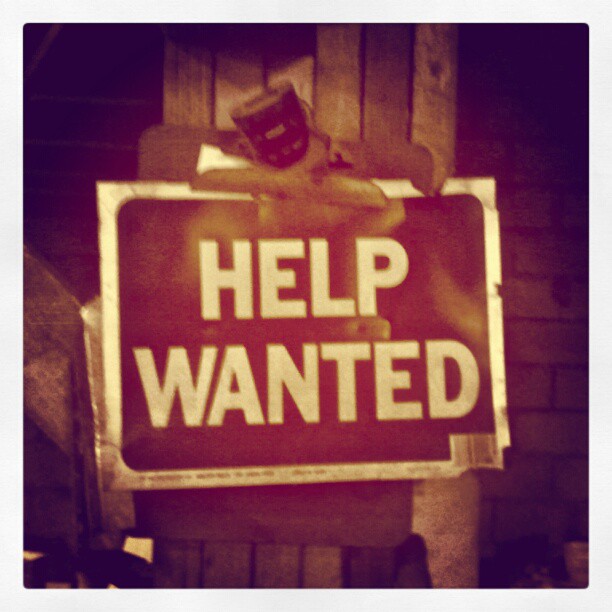 Simply Secure, a nonprofit developing usable, free, open interfaces for cryptographic communications tools like OTR, is hiring!

Read the rest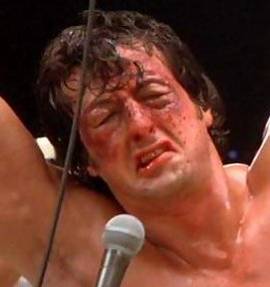 The Philadelphia run, which recreates a scene from Rocky II, raises money to buy sneakers for a charity; MGM has seen its success and has partnered with a for-profit company to launch a non-charitable version and now has clobbered the volunteers to clear away competition.

Read the rest
Seth Goldstein's Why Not machine is a glorious Rube Goldberg device that can tie (and untie) a necktie. It's a kinetic sculpture, slow and beautiful and inefficient in a way that can only be called artistic. It's headed for exhibition at the Franklin Institute Science Museum in Philadelphia. Its inventor, a retired engineer, revels in its unuselessness: "That's not something you can economically justify, but if you're a retiree, you don't have to worry about that anymore. I'm free!"

Read the rest
Lee writes, "Philadelphia's Hacktory has just announced its Call For Artists for its new Unknown Territory Fellowship and Artist-In-Residency."

Read the rest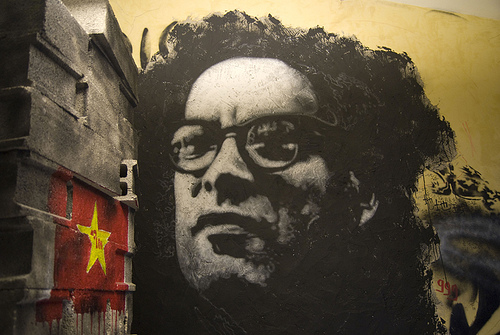 Science fiction author Michael Swanwick sez, "In my adopted hometown of Philadelphia there's a move afoot to put up a plaque where Isaac Asimov lived while he was working (and writing seminal Foundation and Robot stories) at the Naval Yard during WWII. Asimov hated Philadelphia while he lived here but came back for the conventions year after year. He gave back. Now it's time to Philadelphia to give back to him. The Change.com petition seems to have stalled at 364, 136 short of its goal. This despite the fact that you don't have to be a citizen of Pennsylvania to sign it. I don't want to be a part of a genre that can't give Isaac five hundred signatures. I'm betting the author of 'I, Rowboat,' agrees with me."
Indeed I do, Michael.
(Image: Isaac Asimov painted portrait _DDC4972, a Creative Commons Attribution (2.0) image from home_of_chaos's photostream)
Stephanie Farr, at Philly.com:
A woman who had been banned from an Upper Darby dollar store doused store employees with pepper spray as they tried to escort her out on Monday, and when they tackled her to the ground, she gave the spray can to her 7-year-old daughter and told her to finish the fight, police said. "You know what to do, baby. Spray it!", Delaina Garling allegedly told her daughter.
My hosts at last night's signing at Philadelphia's Indy Hall co-working space did a lot to make me welcome, but most of all, they supplied me with rocket-fuel. The fuel took the form of a bottle of La Colombe Pure Black Cold Brew, a deceptively smooth, dark, chocolately cold-brew coffee that comes in a 12oz beer bottle. Deceptively smooth because this stuff is, as noted, pure rocket-fuel. They gave me a bottle for the road that I cracked in my hotel room this morning before heading to DC, and it practically had me plastered to the ceiling, despite its mellow flavor, and in a very good way.
I drink a lot of cold-brew on the road (I use the radical hotel-room coffee independence method to make cold-brew in breast-milk bags that I put in the minibar fridge overnight) but La Colombe was a cut above even the excellent stuff I make myself.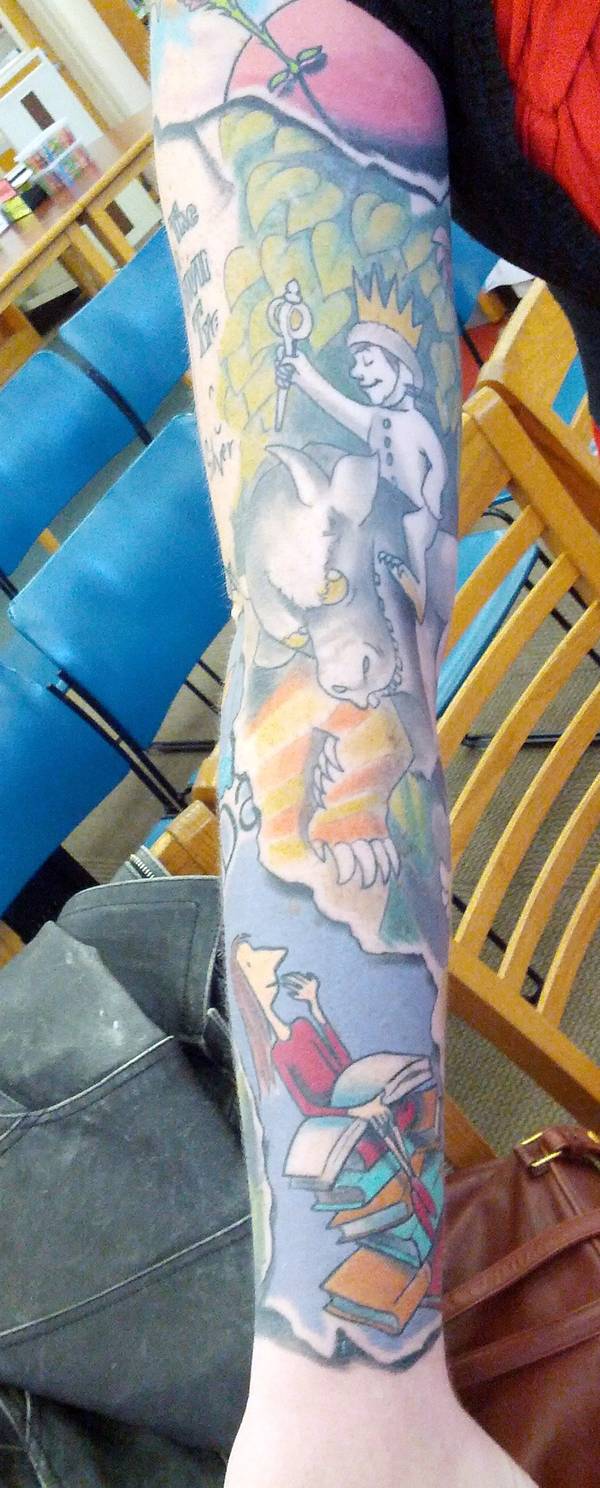 Today I stopped in at the Whitman Branch of the Philadelphia Free Library to participate in the Field Family Teen Author Series, which distributes books to teens, then brings their authors in to speak about them. The kids' librarian at the branch was the brilliant Heather Warren, who's overseen a total overhaul of the way kids' services are provided at her branch. She also has a completely awesome kids'-literature-inspired sleeve tattoo (done by Bird of the Black Vulture Gallery, which she graciously allowed me to photograph and post here. Thanks, Heather! (And thanks to the Aurora and the folks from the Fields Series and the kids who came down, too!)
I'm heading to Philly today for an event at
Indy Hall
, co-sponsored by the awesome
Geekadelphia
and the
Hive76 hackerspace
. From there I go to Bethesda, Edmonton, Vancouver, Victoria, Seattle, Toronto, then, finally, Boston!
Here's the schedule
, looking forward to seeing you!
— Cory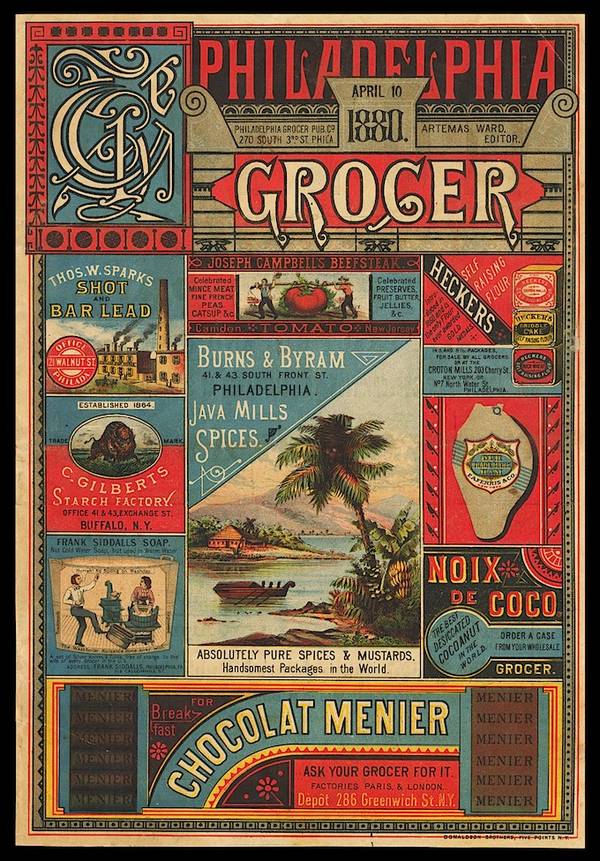 Advertising supplements were a lot more fun to look at in 1880. Submitted as evidence: this issue of the Philadelphia Grocer.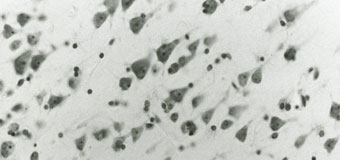 Last week, I toured Philadelphia's Mütter Museum — the Philadelphia College of Surgeons' astounding collection of pathological oddities — and was treated to a sneak peak at the museum's latest acquisition: 46 microscope slides from Albert Einstein's brain.
Read the rest
I'm headed to Philadelphia next week to be the
guest of honor at PhilCon
(Nov 18-20), and while I'm in the area, I'm giving a free talk at the
Wharton School
at UPenn (Nov 17, 5PM). On my way home, I'm stopping in DC to give a lunchtime talk at the New America Foundation on Nov 22 (details TBD). Hope to see you there!