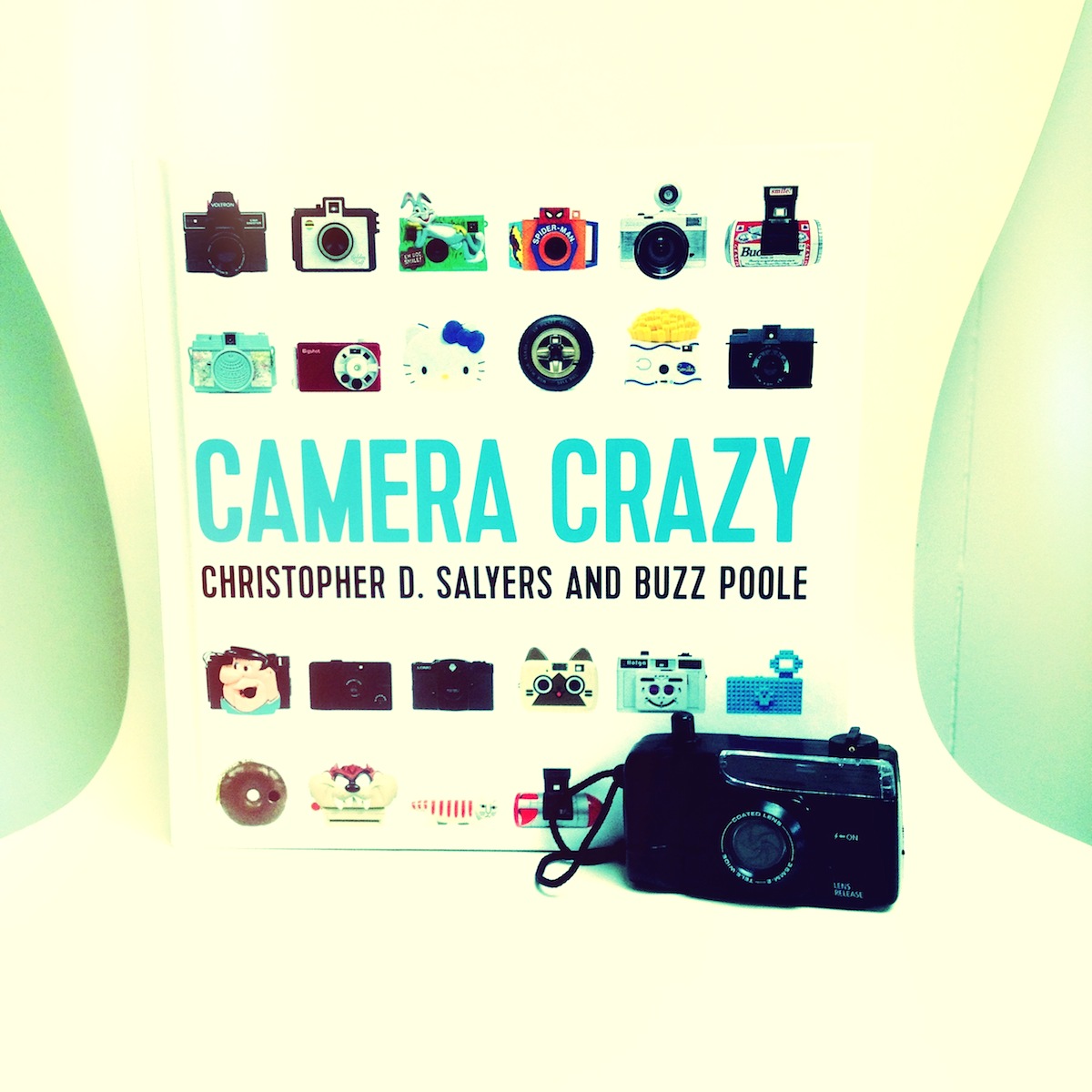 Written by pop-culture authors Buzz Poole and Christopher D. Salyers (who is also a toy camera collector), Camera Crazy is an attractively photographed collection of functioning toy cameras, which were popularized in the 1960s when the plastic 120 film "Diana" hit the market for only $1 a pop. Although always a hit with children, toy cameras have also been revered by collectors and photographers who welcome the artistic challenge of shooting with a plastic box that offers only a fixed focus and single shutter speed. From 1970s Mick-A-Matics and Gobots Cameras (1985) to Tamagotchi Cameras (1997) and Lego Digital Cameras (2011) – and everything in between – this book pays homage to over one-hundred of these cameras as well as many photographs produced by these "toys." With a camera now included in every smart phone, I hope toy cameras don't become a thing of the past.
Camera Crazy by Buzz Poole and Christopher D. Salyers
Take a look at other beautiful paper books at Wink. And sign up for the Wink newsletter to get all the reviews and photos delivered once a week.