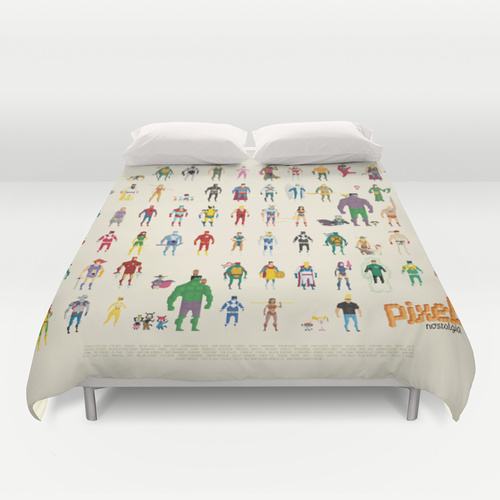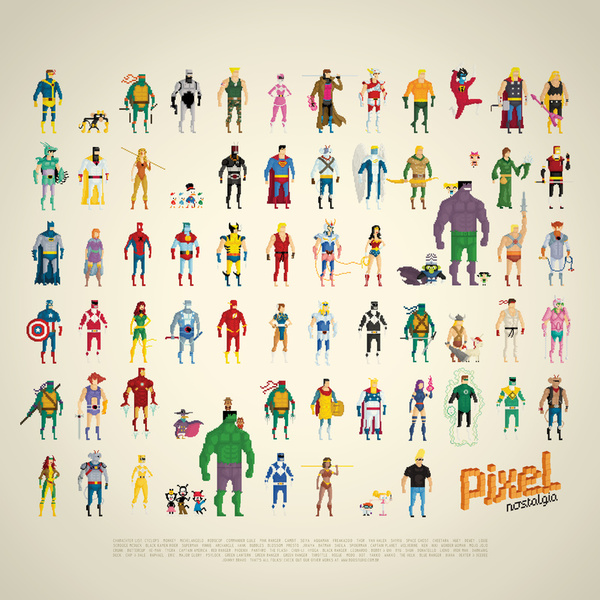 Pixel Nostalgia ($100): also available as a rug, print, tee or tote.
(via Crazy Abalone)
If you're having a hard time getting back in the swing of things after the holidays, perhaps Powerglove's retro-kitsch "Batman" video will inspire you.

Read the rest
The History Channel's created a bizarre secret history of a war against Martian invaders that's an allegory for WWI. The accompanying video has a spooky resonance and plausibility that is not to be missed.

Read the rest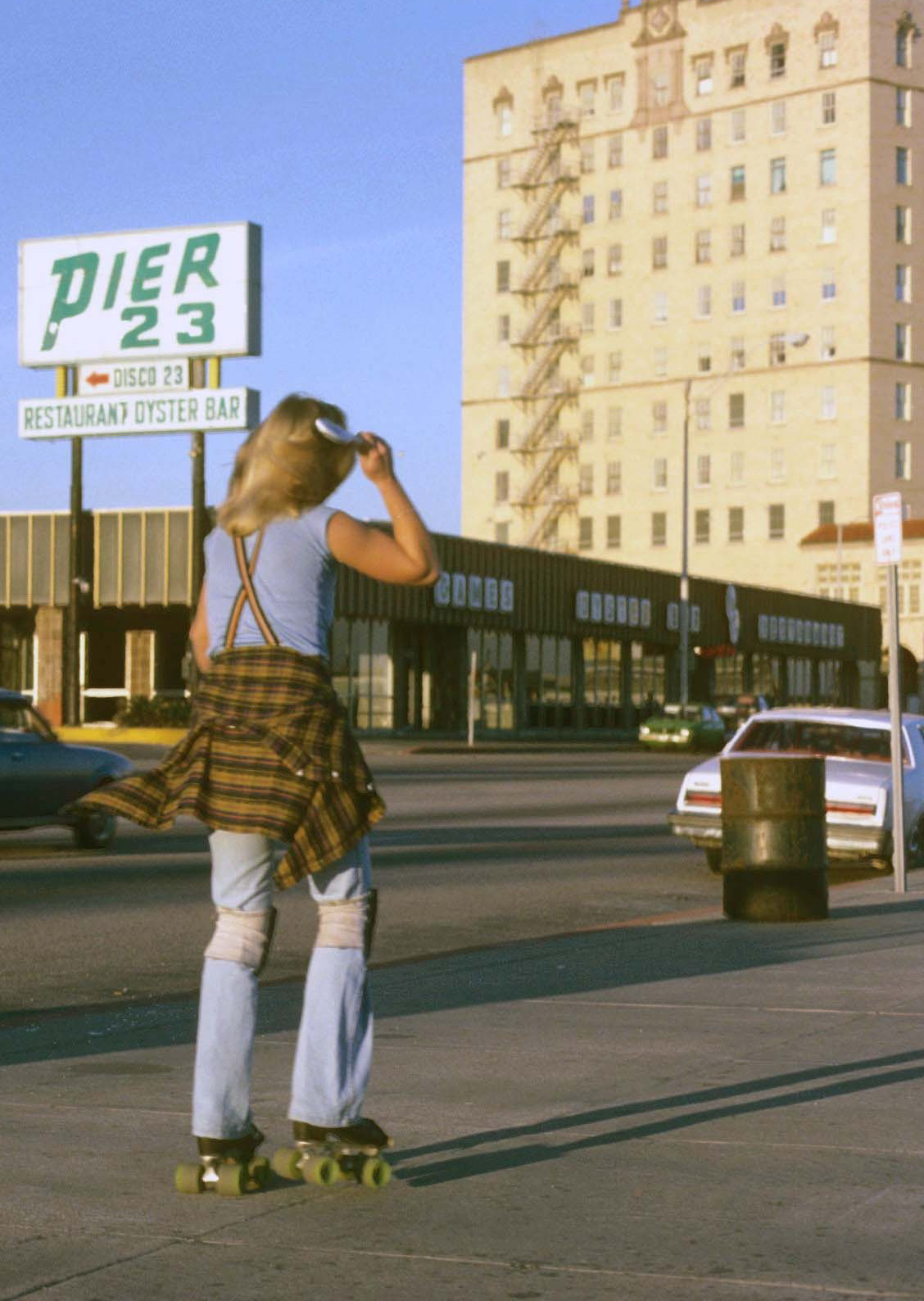 Houston Retro Radio has MP3s of newscasts, shows, and airchecks from Houston radio stations from the 1960s - 1980s. Radio was much more fun back then. They've also got some good photos from Galveston in the 1980s, like the one above.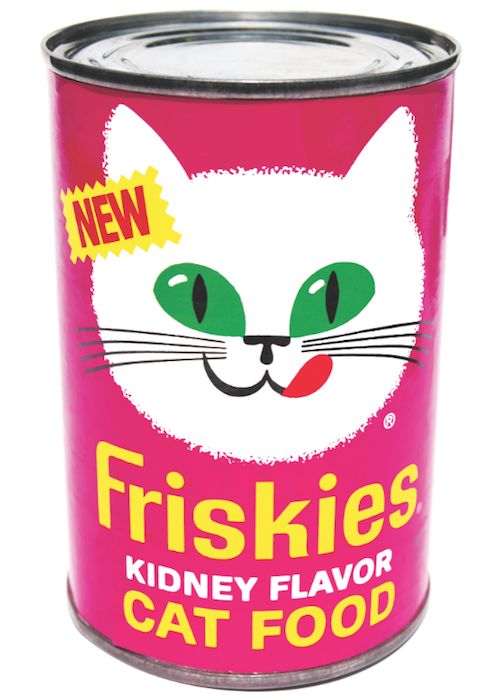 Ben Marks of Collectors Weekly says: "Last week, Wink published a review of Cat Food for Thought and Dog Food for Thought by Warren Dotz. Coincidentally, we had an interview with Warren in the works, which we just published, along with a few of the mid-20th-century pet-food labels from his book."
Here's a snip of Warren talking about some of the auctions he won to build up his collection:
"I found a scrapbook made by a woman who had collected all the food labels she used from 1970 to 1972," recalls Dotz of one auction. "I also found a supermarket's salesman's catalog that contained all the labels for its generic, store-branded products. When I bought that catalog, I was hoping I would find a fantastic pet-food label, and sure enough I did. It was for a brand of cat food called Corky — it looks almost like the Napster logo."
Cartoon kittens and big-eyed puppies: how we bought into processed pet food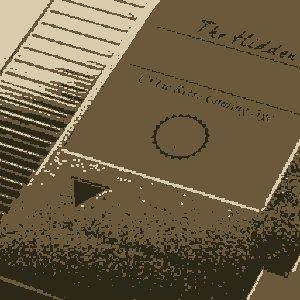 A growing obsession with retrogaming relics has led to a bubble in the auction market, with the most inflated prices commanded by prototypes, unreleased games and rare games still in their 30-year old shrink-wrap.
Read the rest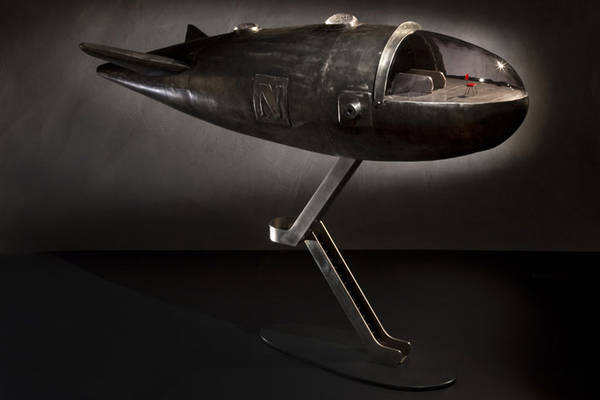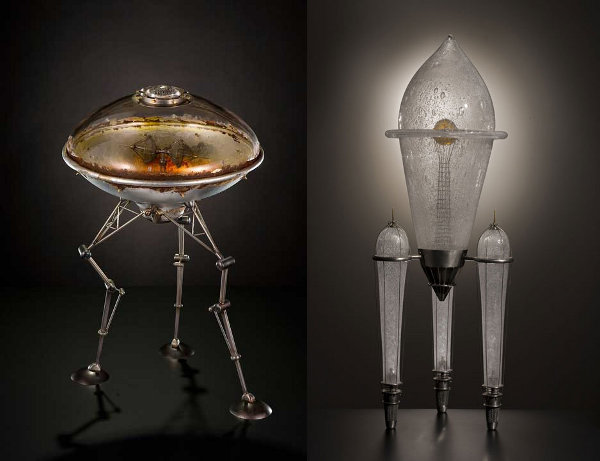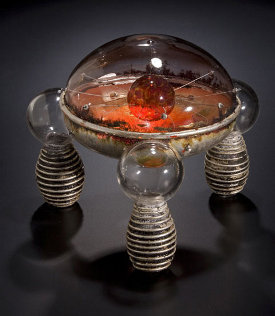 Artist Rik Allen makes beautiful blown-glass and metal sculptures of retro rocketships, with so much personality and detail. And tiny chairs. Every one of these evinces a ZOMG WANT reaction from me.
Blown Glass Rockets, SCFI & Mixed Media Sculpture of Rik Allen (via Super Punch)


Dmitry Samal offers a range of pixelated sunglasses (top left), priced $150 or so. Triple Optic has a similar design (top right), which are almost as cool ... and just $10.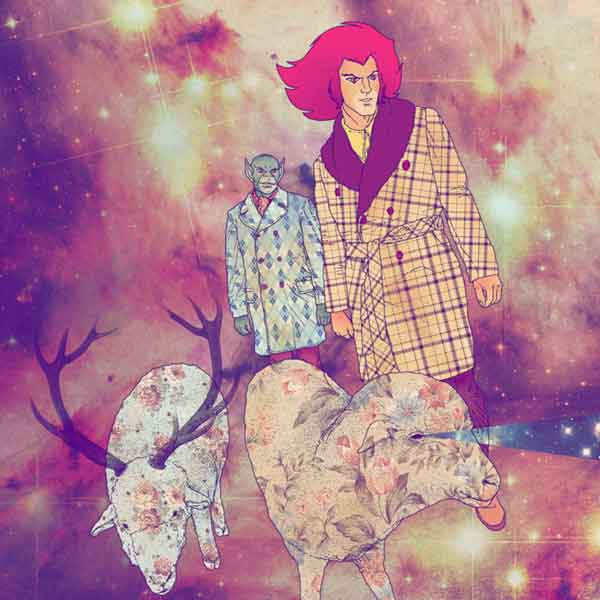 Obviously, Fab Ciraolo's newly-recovered illustrations of Oldschool Heroes provide more evidence of the ruthless looting of 19A0s culture by the subsequent memetic counterrevolution.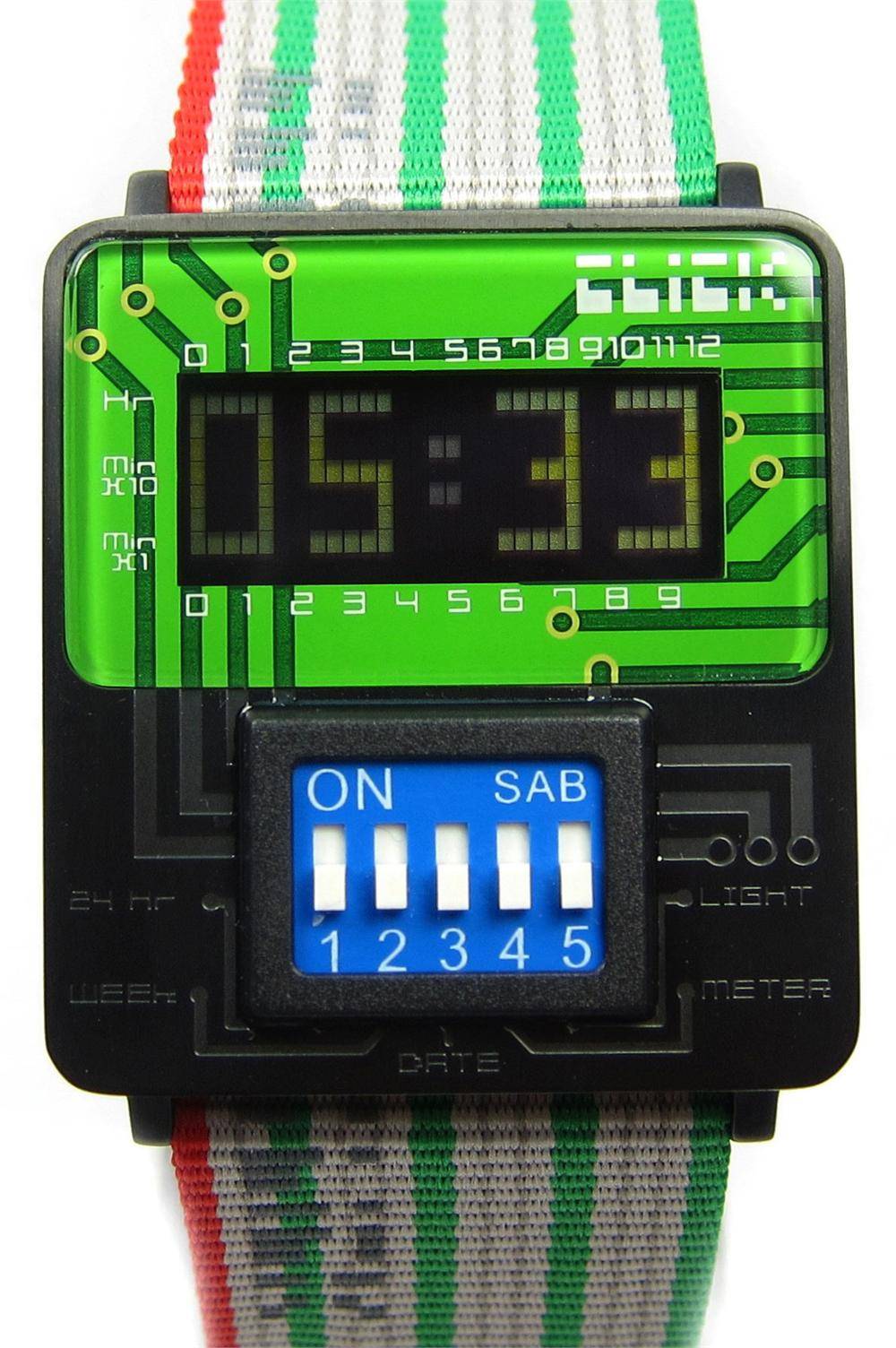 Watchismo's acquired distribution rights for Click Watches, mouth-wateringly dorky watches that you set with dip-switches and mechanical dial-selectors.
These new watches are reaching back into the glory days of electronics for their inaugural Dip Switch and Turn Switch timepiece collections. If you look at the circuit boards of any 80's arcade game or electronic device, you'd find these switches. Designed to be used on a printed circuit board along with other electronic components and are commonly used to customize the behavior of an electronic device for specific situations.

Click Watches have ingeniously re-appropriated these 'retro-tronics' into an entirely new way to show digital watch functions. Each switch activates a different function of the watch as seen in the diagram below. Functions ranging from bar graph metered time display, 12 hour and 24 hour digital time display, month, date, day of week and backlight. Stainless steel casing 42mm x 35mm.
Click Watches - The Coolest Watches from Watchismo.com
Enjoy this report by the BBC's Tomorrow's World into the new phenomenon of desk toys for bored modern executives. At the weekends, he polishes his flowers with aerosols.
Video Link [BBC]