Do you have a home-made, high-powered laser that you fear demonstrating because you might hurt someone? Here's the solution: fit it to a pen-holder/plotter derived from Evil Mad Scientist Labs's Watercolorbot.

Read the rest
Linguinineenie writes, "Despite the best efforts of the authorities, vandals have managed yet again to
burn down the Yule Goat
in the city of Gavle. This is at least the 24th burning since Gavle started putting up a giant version of the traditional Yule Goat in 1966. While illegal, it's become something of a cat and mouse game between the erectors and the destroyers."
Brian Drake donned a wingsuit atop the ENSA ski-run in Couloir, France, and then did a ground-skimming trench-run that left me half-terrified, half-tingling in sympathy. Wish they'd shown the landing, though.
Is this the Closest a Wingsuit Pilot Has Ever Flown to the Ground? (via Kottke)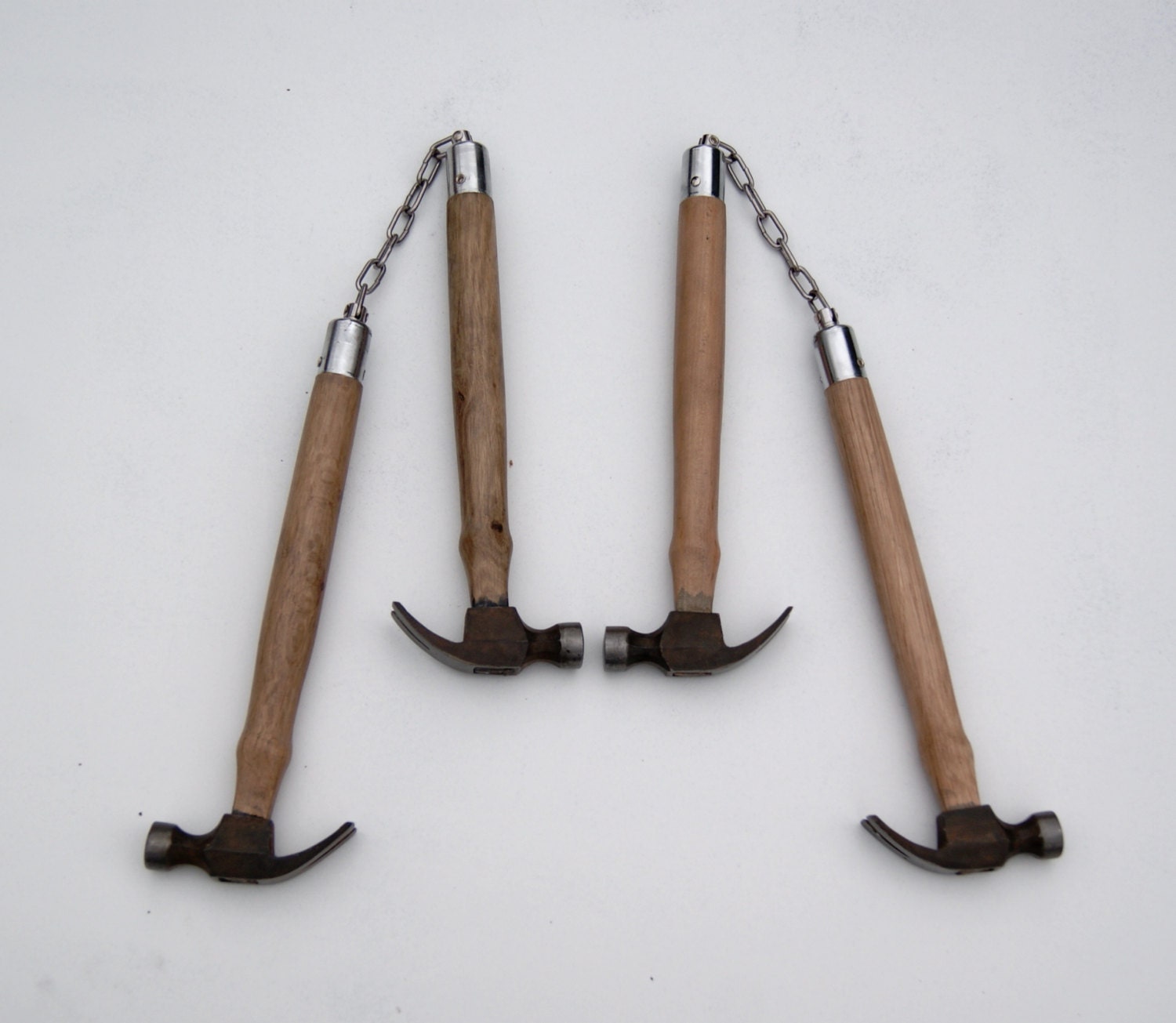 Etsy seller Thesmartaleck made these hammer nunchuks out of "two hammers connected by found object nunchaku chain." It looks absolutely insane. $300.
From Modern Farmer's Jaw-Dropping Russian Tractor Videos collection, a front-end loader doing astounding, reverse-wheelies. Safety third!
Трактор акробат (via Kottke)

This tetris of vehicles was constructed by a Polish truck driver, who conceived of it as a clever means of transporting several trucks and a car in one go. His plan was foiled by a spoilsport German cop, who made him destack it. I say that if there was a problem with this construction, it was in its lack of ambition: why not a motorcycle atop the car? Why not a bicycle atop the motorcycle? Why not a strapping lad in rollerskates on a pogo-stick bouncing on the bicycle?
On the road, the officers stopped the breakdown field daredevil transport (on the way to Belgium). On the Iveco car carrier (1) there was a large truck (2, on the deck again, a smaller VW MAN truck (3 And on the deck one Mercedes (4)!

Police spokesman Acor Kniely: "This tower contradicted all road traffic legislation. Especially as he to make matters worse the trailer still wanted to charge another truck! "
So was hatte Krefelds Polizei noch nicht gesehen: Hochstapler-Laster gestoppt! - Düsseldorf
[Ulrich Altmann/Bild.de/Google Translate] (
via Neatorama
)
8 & 4! 8 & 4! (Via Doobybrain)
See also: Adjust a car's sideview mirrors to eliminate blind spots