San Diego County's Department of Animal Services announced a 5.5 foot Colombian rainbow boa emerged from an office building's toilet.

Read the rest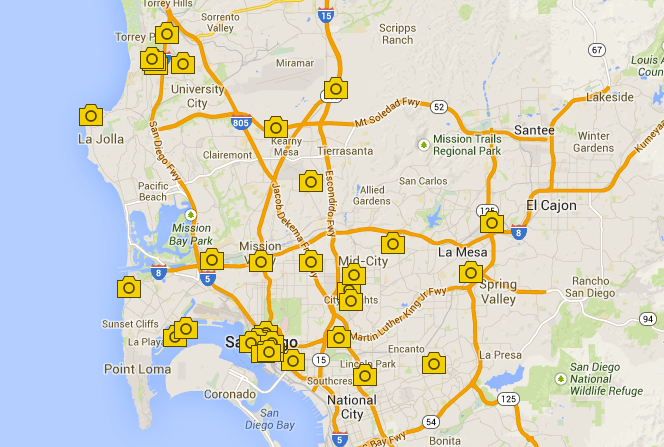 Dave Maass sez, "If you're going to San Diego Comic-Con, you might want to dodge the cameras on this map if you're not in costume."

Read the rest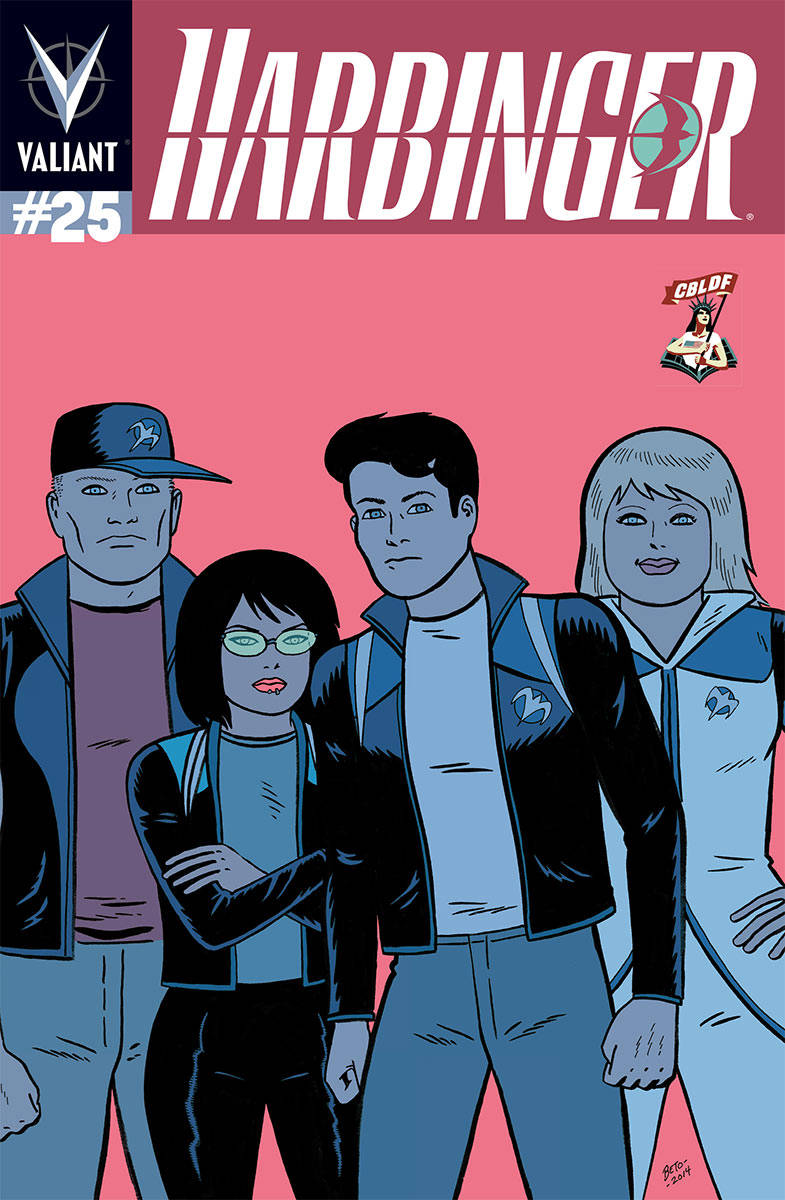 Going to San Diego Comic Con? Be sure and drop by the Comic Book Legal Defense Fund's booth (#1920) to pick up this special Harbringer issue with a Gilbert Hernandez cover (see the full art here, exclusive to Boing Boing!), with proceeds to support the CBLDF's excellent anti-censorship work.

Read the rest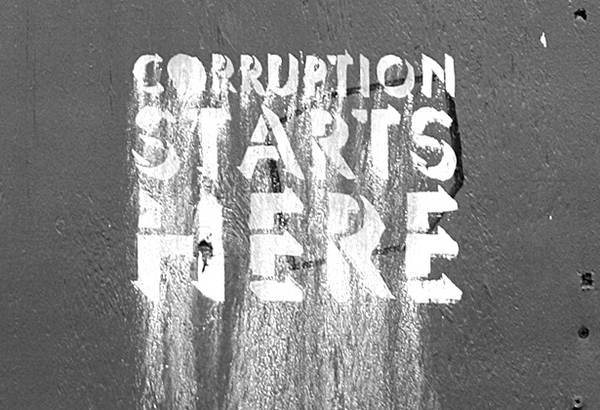 Last week, the FBI arrested Jose Susumo Azano Matsura at his home in Coronado, CA. Azano was a rich, successful surveillance technology vendor who came to prominence by touting ubiquitous, intense surveillance as an answer to social problems and got rich through a no-bid contract to supply surveillance tools to the Mexican military, and expanded to supply Internet surveillance tools through his company Security Tracking Devices, with offices in Singapore, the United Kingdom, and the United Arab Emirates.
Azano's company supplied bulk-surveillance tools for spying on entire populations, as well as targeted malware intended for secret implantation on victims' laptops and phones to turn them into spy tools. They also sold access to a database, maintained by IBM, of 1.3 million names of people whom governments should be spying on.
Azano was arrested for corruption -- illegal election financing in San Diego. His scandal is just the latest in a string involving con artists, crooks and grafters who go into the spying business. For example, the founder of one major censorware company, doing business with numerous American school districts (as well as autocratic Middle Eastern leaders) was placed on the California sex-offender registry for "sexually interfering with a 14 year old girl."
One of the arguments for surveillance is that only the good guys will be able to peer into the data gathered by the bugs. But the evidence is that the kind of person who decides to get rich by spying on other people is generally not a very good guy, and these people are the people who ultimately have control over the tools that spy on kids, on citizens, on visitors, on Internet users and on members of our governments.
Designing a surveillance regime whose first line of defense is "Come on, we're all good people, what could go wrong?" is either naive or cynical on its face. But to continue to do so when we know that so many surveillance barons are monumentally unfit to serve as honorable guardians of our privacy is just plain evil.

Read the rest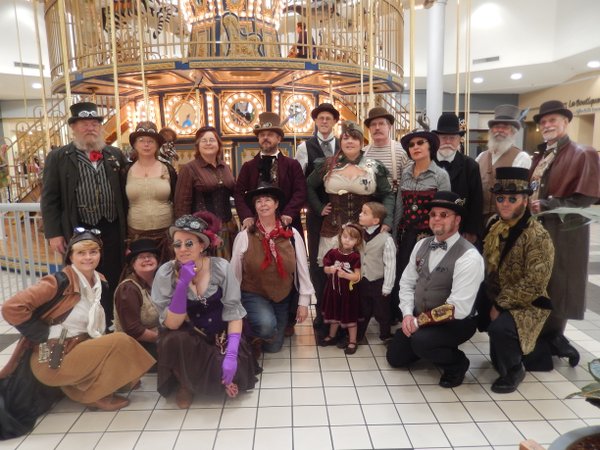 A group of steampunk cosplayers arranged to meet up at Westfield Plaza Camino Real near San Diego to ride the mall's Victorian carousel. But Westfield's mall cops were terrified of the cosplayers and evicted them all, escorting them to the door, calling the cops, and making them wait until the police arrived (the police basically shrugged and said, "Look, it's stupid, but it's their mall").
The mall cops -- and their corporate overlords -- cited a variety of dumb policies in support of the action, including a ban on wearing costumes that obscured the wearer's face (which didn't describe the cosplayers' outfits), a ban on gathering in groups larger than three (ORLY), a ban on photography without the subjects' permission (the steampunks, having gathered to have their photos taken, can be presumed to have consented to the pictures). Basically, it's a case of mall cop authoritarianism followed by the usual bland corporate doubling-down.
Of course, kids -- especially kids who happen to be brown -- already know that malls are capricious and fraught replacements for the public square. Mall cops basically hate anything that doesn't accord with their view of what a shopper should be and relentlessly discriminate against anyone they don't like. Back when I was in high school, more than half of my school had been banned from College Park, the mall in Toronto that was across the street from the school, by sneering jerks from Intercon security, who had the full backing of their management and the mall management.
The irony of ejecting people for wearing steampunk clothes in rich: malls are full of steampunk-inflected clothing, as the commodification mills of the fashion industry relentlessly mine subculture for new looks to put under glass. And here, too, is another parallel to the much more widespread discrimination against brown kids, who are often ejected on the pretense of wearing "gang" clothes -- clothes whose styles have been snaffled up, denatured, and repackaged for sale in the stores whose rent keeps the mall in business.

Read the rest
Cy Kuckenbaker's Midday Traffic Time Collapsed and Reorganized by Color edits together footage of four minutes' worth of traffic shot from San Diego's Washington Street bridge, grouping the cars that passed by color. It's got a gorgeous surreality to it, as though the drivers had grouped by color for some sort of parade. Also, I learned that if you want to stand out in San Diego, you should drive a yellow car.

Read the rest
When Jeff Olson used chalk to draw an octopus whose tentacles were full of money, and to write "No thanks, big banks," and "Shame on Bank of America," on a San Diego sidewalk, Bank of America complained to the Republican City Atty. Jan Goldsmith. Goldsmith threw the book at him, charging him with misdemeanor vandalism and threatening him with 13 years in prison for writing in water-soluble chalk. Goldsmith was not swayed by the mayor's disapproval of this course of action -- Mayor Bob Filner said it was "stupid" and a "waste of money" -- and pressed on.
Yesterday, a jury acquitted Olson on all charges. The #chalkgate tag is full of congratulatory messages and photos of supportive chalking.
San Diego jury finds protester not guilty in chalk-vandalism case
Mark writes,
The University of California, San Diego and the Arthur C. Clarke Foundation are launching a major center to better understand, enhance and enact the gift of human imagination. Sir Arthur C. Clarke created extraordinary visions of the future that continue to provide insight into the human condition. He transformed our lives by developing the ideas of GPS and satellite communication. We are inspired by this legacy and want to continue it by focusing on Sir Arthur's greatest gift: imagination.

We will bring together thinkers and doers in the arts and information technology, in neuroscience, cognitive science and the physical sciences to help us understand the nature of imagination and to build tools and develop methods that will extend imagination. We have developed our initial approach with a cross-disciplinary team of some of UCSD's world famous scientists, artists and scholars, linking them with a group of award-winning science fiction authors birthed at UCSD.
Uh, birthed? As in, born in the university hospital? I honestly have no idea what they mean here. Maybe "berthed" (sleeping on campus)? Or maybe metaphorically "birthed" by graduating from UCSD?
A San Diego cop beat up a man whom he was ticketing for illegal smoking, after the man refused to stop video-recording the experience. The cop told the man that he feared the phone might actually be a gun disguised as a phone, before smashing the phone and tackling the man and smashing his face into the boardwalk. He was taken away in an ambulance.
It all seemed pretty civil until the cop writing the citation told him to stop recording, which Pringle refused to do.

"Phones can be converted into weapons …. look it up online," the cop told him.

Last month, a South Florida cop confiscated a man's phone citing the same reason, so maybe this is a new trend.

When Pringle tried to talk sense into the cop, the cop slapped the phone out of his hand where it fell onto the boardwalk and broke apart.

The other cop then pounced on him, slamming him down on the boardwalk where he ended up with a laceration on his chin.

"Blood was everywhere," Pringle said. "I was laying on my stomach and he had one knee on my back and the other knee on the side of my face.

"They kept telling me 'to calm down,' that 'you're making this worse for yourself,' that 'you have no right to record us.'"
He didn't get the cop's name, and the SDPD won't give it to him.
San Diego Police Attack and Arrest Man Video Recording Them, Claiming Phone Could be a Weapon (Updated) 294 (via Techdirt)
Invisible Children co-founder Jason Russell, who was involved in the making of the Kony 2012 video, was detained in San Diego yesterday morning after being found masturbating in public, vandalizing cars, running through traffic and screaming in his underwear. NBC San Diego reports:
Several people attempted to calm him down and when officers arrived they said he was cooperative.

"He was no problem for the police department however, during the evaluation we learned that we probably needed to take care of him," said [Lt. Andra] Brown at a press conference. "So officers detained him and transferred him to a local medical facility for further evaluation and treatment."
The SDPD suspects Mr. Russell was under the influence of something.
Aspiring science fiction and fantasy writers have two weeks left to get their applications in to this summer's Clarion Writers' Workshop at UC San Diego. I'm a Clarion grad, instructor and board member, and yup, I really believe in it. The Clarion format -- a mix of intense writing and critiquing, along with extended personal instructions from six instructors in six weeks -- is a great way to bootstrap your understanding of how to write sf, along with detailed business and professional advice.
Established in 1968, the Clarion Writers' Workshop is the oldest workshop of its kind and is widely recognized as a premier proving and training ground for aspiring writers of fantasy and science fiction.

Our 2012 writers in residence are Jeffrey Ford, Marjorie Liu, Ted Chiang, Walter Jon Williams, Holly Black and Cassandra Clare.
The Clarion Writers' Workshop is a sort of bootcamp for science fiction and fantasy writers. You write something like six stories in six weeks, critique your fellow students' stories for several hours every day, and get a new instructor every week who combines lectures, workshops and one-on-one meetings. It's all held on UC San Diego's beautiful La Jolla campus.
The workshop has is open for applications, and this year's instructors are Jeffrey Ford, Marjorie Liu, Ted Chiang, Walter Jon Williams, Holly Black and Cassandra Clare. I'm a Clarion grad (1992) and instructor, and I am a volunteer board member for the Clarion Foundation, which oversees the workshop. Clarion isn't for everyone, and you can certainly develop your writing without Clarion, but when Clarion works for a writer, it really works. It really made me the writer I am today.
You've got until March 1st to send in two short stories and a letter explaining your reasons for applying.
Democratic congressional candidate Ray Lutz was arrested for registering voters in San Diego's public Freedom Plaza (AKA Civic Center Plaza), where the local Occupy protest has taken place. The San Diego police arrested Mr Lutz for trespassing and confiscated his voter registration forms.
I've been skeptical of the "this is what democracy looks like" slogan (since mostly, democracy looks like boring things like long meetings, constituency consultations, and voter booths). But by any measure, registering voters in a civic square is assuredly "what democracy looks like." And arresting people who register voters? Well, that's something else altogether.