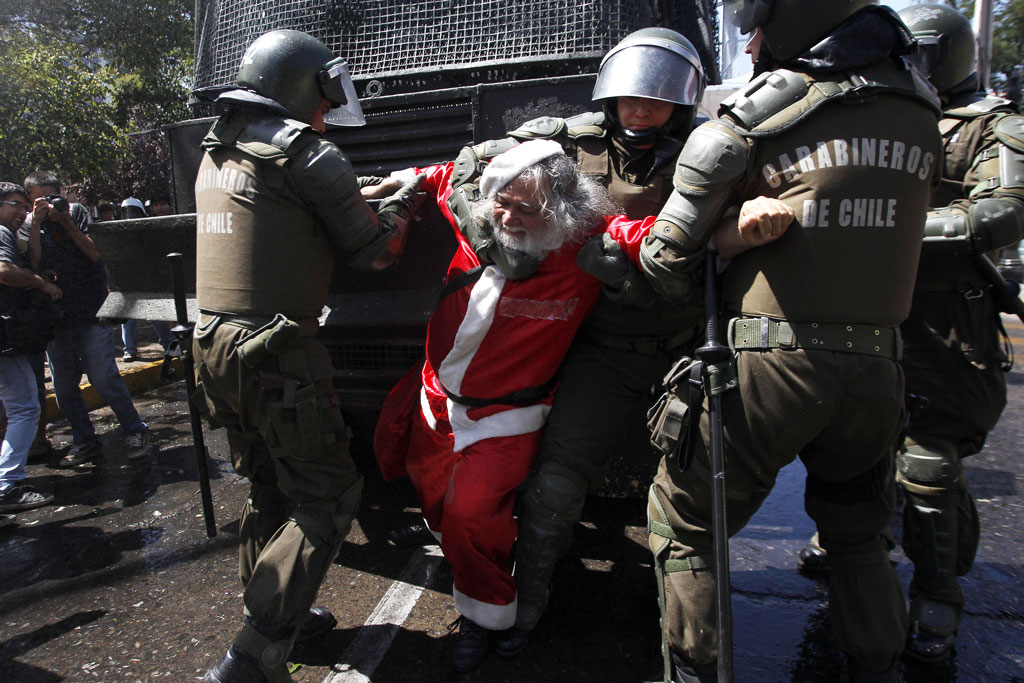 I guess that NORAD fighter escort didn't work out, huh. [Photo: REUTERS/Ivan Alvarado. Bobble hat tip: Tonx]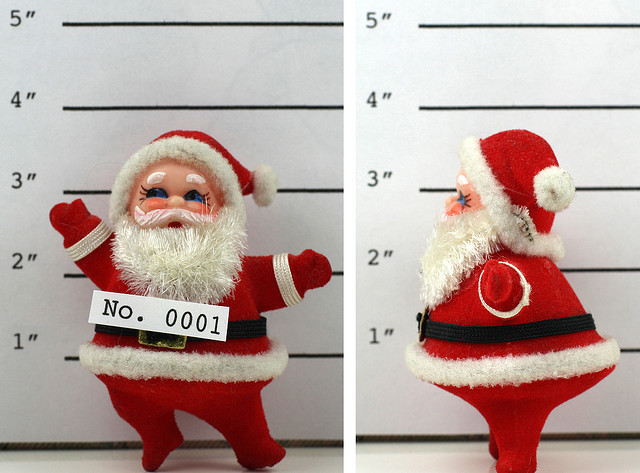 The bones of St. Nicholas (or, at least, his purported relics) rest in the crypt of in Basilica di San Nicola in Bari, Italy. They've been disinterred, measured, and documented, and over the years various anatomists and forensic anthropologists have taken a stab at reconstructing what the real Santa might have looked like. The results vary widely. Why?
In 2010, Caroline Wilkinson of the Centre for Anatomy & Human Identification at the UK's University of Dundee wrote an easy-to-read (and publicly accessible) research paper about the flaws of facial reconstruction techniques — flaws that are exacerbated when all you have to go on are dry bones.
Read the rest
"Cash-strapped Ukraine on Wednesday reminded entertainers making money by posing as Did Moroz - the local version of Santa Claus - and his helpers
to pay income tax.
" [Reuters]
SantaCon 2012, official "
Why the Nose
" edition, San Francisco. Music by
Kevin MacLeod
, video by
Mark Day
.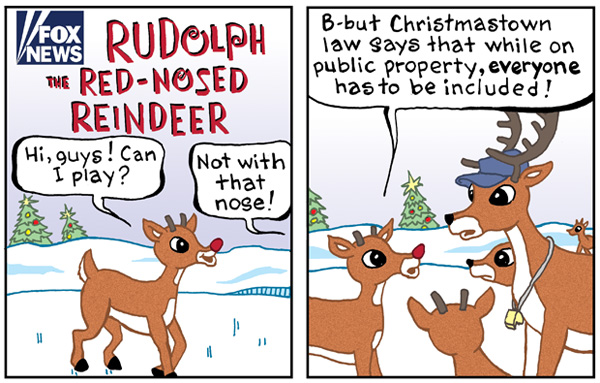 Please visit the TOM THE DANCING BUG WEBSITE and/or follow RUBEN BOLLING on TWITTER.
Read the rest
Funny man and filmmaker Mark Day shares his videos embedded above and below, and explains:
Tex Allen of WhyTheNose.com reminds revellers that it's not illegal to be nude in San Francisco (lewd is, of course, another matter), during an apparently legitimate Guinness World Record attempt to assemble the most naked Santas in one place, at Washington Square Park in San Francisco during SantaCon 29011. No word on when the record is actually ratified.

Of course, several hundred suit-optional Santas opted to keep their clothes on.