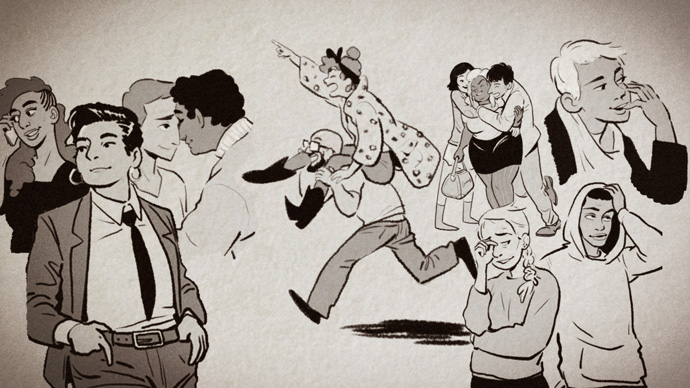 Author Sarah Mirk never tells readers what they should do in bed, writes Glenn Fleishman, only what they might do.
Read the rest
A NSFW excerpt from "How To Have Cybersex On The Internet."

Read the rest
Physicians examining a Scottish woman were surprised (as was she) to discover that a five-inch sex toy had been inside her vagina for a decade.
Read the rest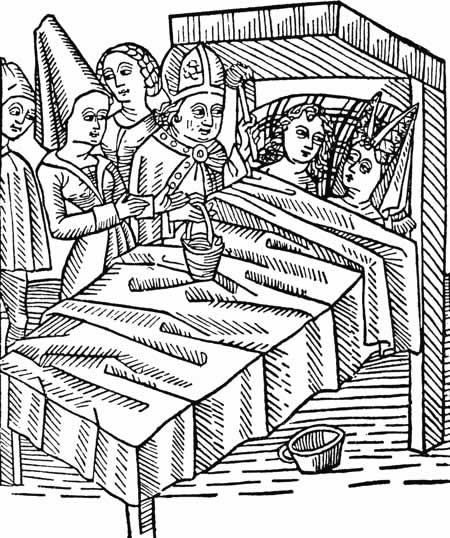 Finally! A listicle I can love. I mean, "Play nug-a-nug" (1505)! What's not to like?

Read the rest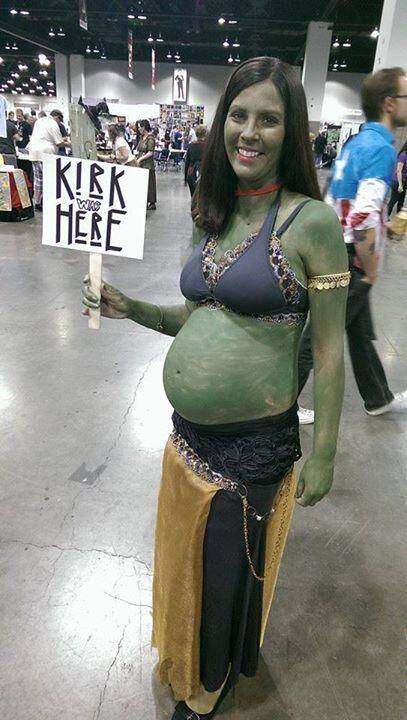 An intrepid pregnant cosplayer had an inspired costume idea! It's from George Takei's Twitter feed, and a followup suggests that she's called Alison. (via Wil Wheaton)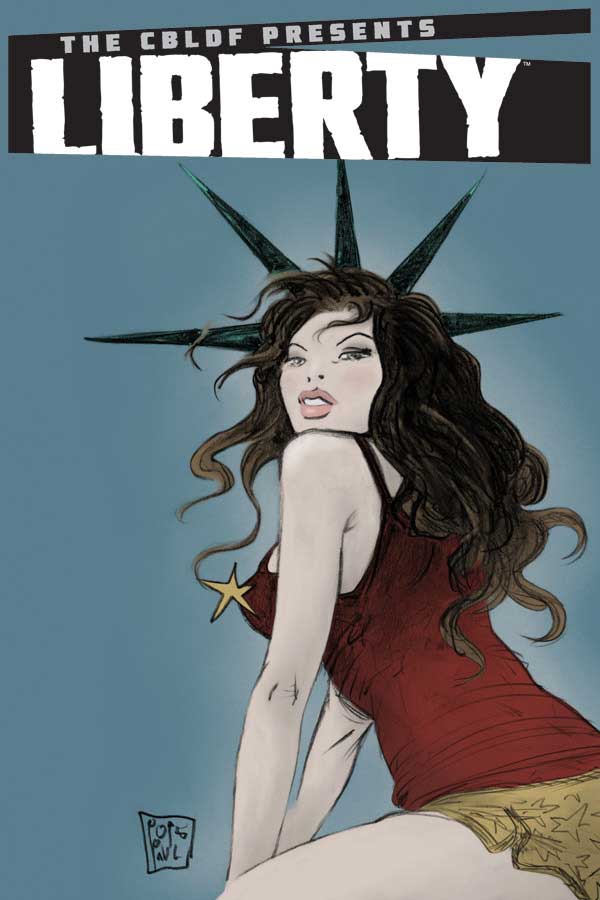 Every year, the Comic Book Legal Defense Fund taps the greatest creators in the business for a highly collectible "annual" full of one-off art and stories celebrating freedom in all its guises. Now, a beautiful hardcover volume collects all these piece from 2008-2012, and it's a strong and bracing tonic.
The book runs 216 pages, and features a who's-who of the greatest names in modern and golden-age comics, from Sergio Argones to Kathryn Immonen, from Mike Mignola to Neil Gaiman.
The stories, most running 1-2 pages, are perfect little bombs of delightful, uncompromising, transgressive material, celebrating sex and sexuality, free thought and freedom of religion, free speech and free inquiry. Sales of the book support the CBLDF, whose work I'm proud to support with donations of both money and time.
LIBERTY is 216 pages total and includes several rare works, such as a The Walking Dead tale by Robert Kirkman and Charlie Adlard, 100 Words by Neil Gaiman and Jim Lee, Criminal by Ed Brubaker and Sean Phillips, The Boys by Garth Ennis and Darick Robertson, plus stories from Geoff Johns, Mark Millar, J.H. Williams III, Terry Moore, Howard Chaykin, Jason Aaron, Brian Wood, Stuart Immonen, Kathryn Immonen, Mike Allred, Darwyn Cooke, Paul Pope, and dozens more! LIBERTY also includes incredible illustrations from Frank Miller, Jeff Smith, Tim Sale, John Romita Jr., Mike Mignola, and many more! All proceeds from this collection benefit the Comic Book Legal Defense Fund's work protecting the freedom to read!

"This book is bursting with incredible stories and art from some of the finest people working in the field. CBLDF's Liberty collection is perfect for comics aficionados because it has so many of their favorite creators in there," said Charles Brownstein, Executive Director at the Comic Book Legal Defense Fund. "It's also a terrific book for fans and retailers to give to the new readers flocking to comics right now as a sampler of all the incredible talent the medium has to offer. Best of all, it helps CBLDF pay for our important work on behalf of readers, retailers and creators everywhere."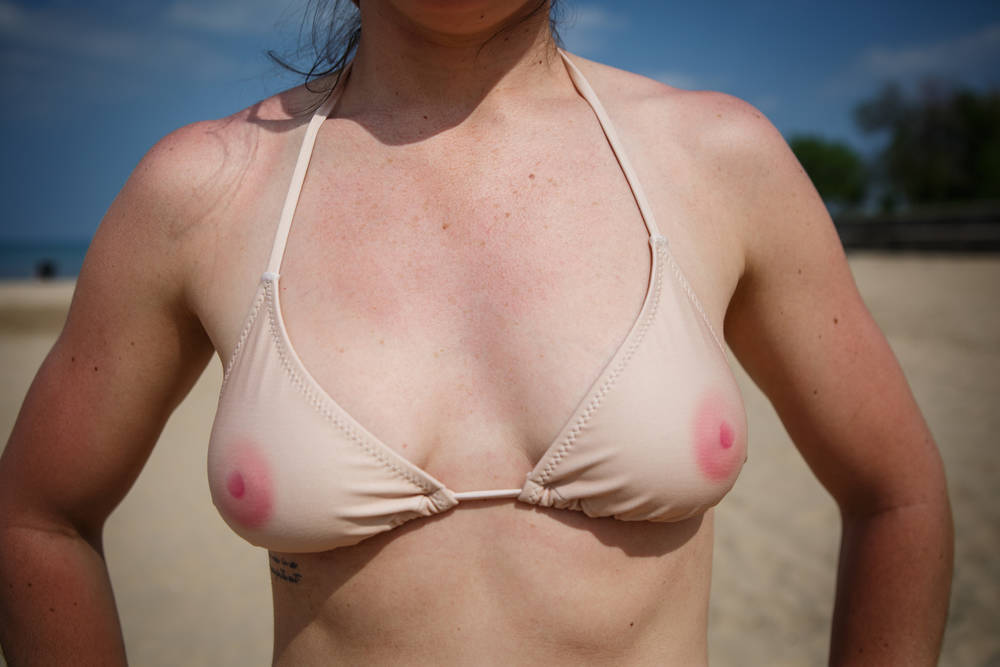 The $28 Tata Top is a bikini top with nipples situated to suggest that the wearer is topless (should the wearer have skin color that matches the top, of course!). It's a pretty effective illusion, at least for the model used in the publicity photos, and the maker suggests it's a way to challenge discriminatory laws that hold that bare chested women in public are damaging to the social fabric, while men are able to wear as much or as little above the waist as they choose.
(via Crazy Abalone)

Read the rest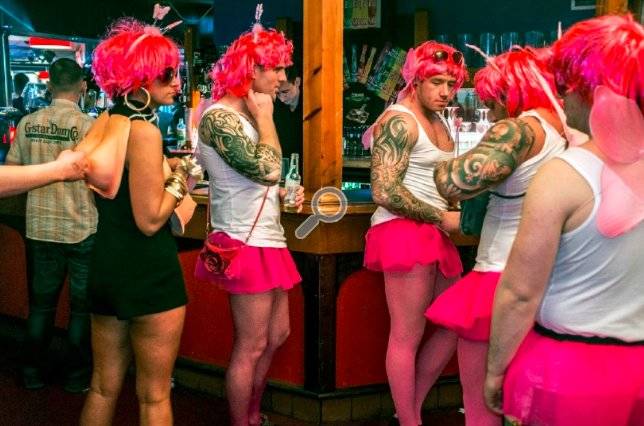 Sal writes, "Dougie Wallace's photo-set of stag and hen parties in Blackpool is hideously beautiful. Featuring cross-dressers, men shrink-wrapped to various objects, bare buttocks, flying chunder and the horrible aftermath of a night on the town." There's a lot of the-night-before-the-morning-after stuff here, all right -- Bosch meets Blackpool. (Thanks, Sal!)

Read the rest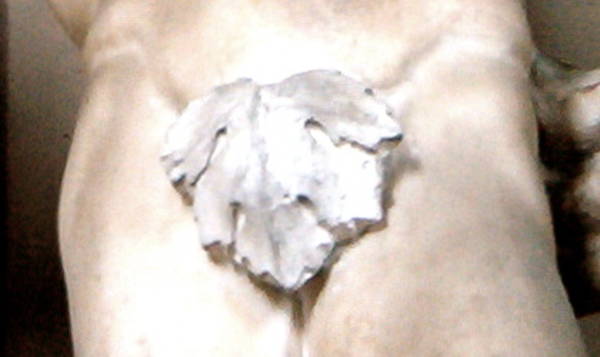 Mallory Ortberg (who created the excellent Squicked out alien describes human sex story) has done it again with Erotica Written By Someone With An Appropriate Sense of Privacy.

Read the rest
Oh Joy Sex Toy, our favorite webcomic for perverts, is Kickstarting a book collecting its first year's worth of comics! $10 gets you a PDF, $35 gets you the printed book.

Read the rest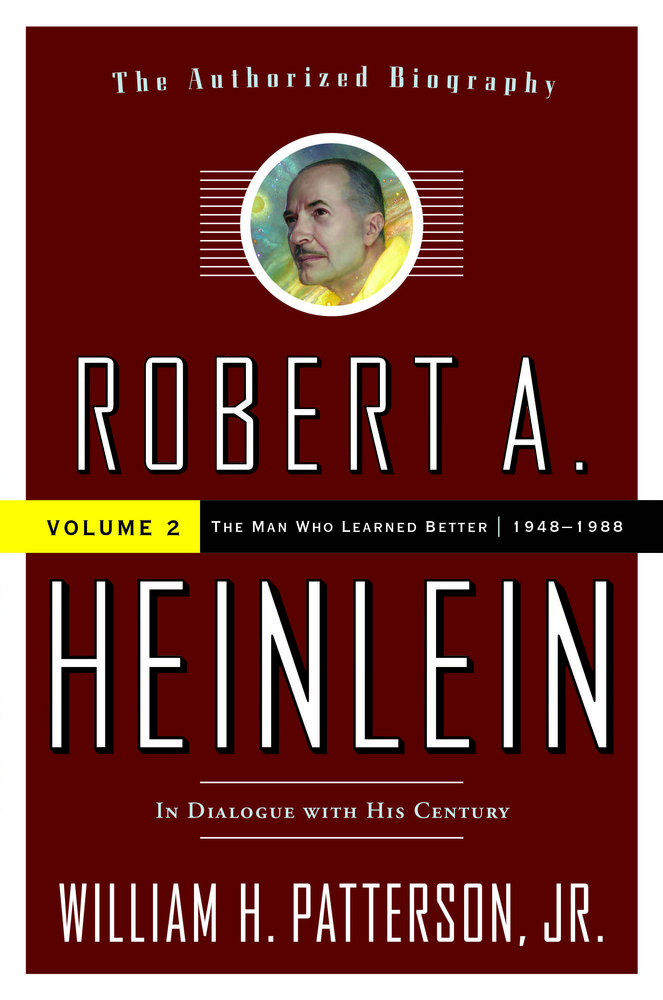 A review in the New Republic of volume two of the authorized biography of Robert A Heinlein takes the biographer, William H Patterson, to task for his uncritical approach to Heinlein's famously all-over-the-place politics. But there is enough (uncritical) details in the book that the reviewer feels able to parse out Heinlein's swing from socialist to right-wing libertarian (here's my review of part one).

Read the rest
In 1964, Margaret Howe Lovatt, working with psychedelic dolphin researcher John Lilly, began to live with one of the animals full-time as part of a NASA-funded study about interspecies communication; a new documentary about Lovatt, titled "The Girl Who Talked to Dolphins," airs on BBC4 later this month. Above, a clip of Lovatt talking about how she developed a deep intimate relationship with Peter the dolphin that veered into the sexual. At the time, a sexploitative article in Hustler, the high weirdness of the experiments itself that included giving LSD to dolphins, and myriad other unpleasant issues, brought the project to a very sad end.
"The dolphin who loved me: the Nasa-funded project that went wrong" (The Observer)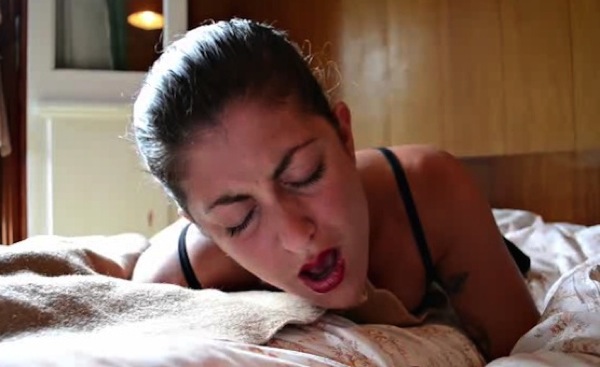 At the subscription-only Beautiful Agony site, people submit videos of themselves having an orgasm, shot from the shoulders up; Vice interviewed the founders.

Read the rest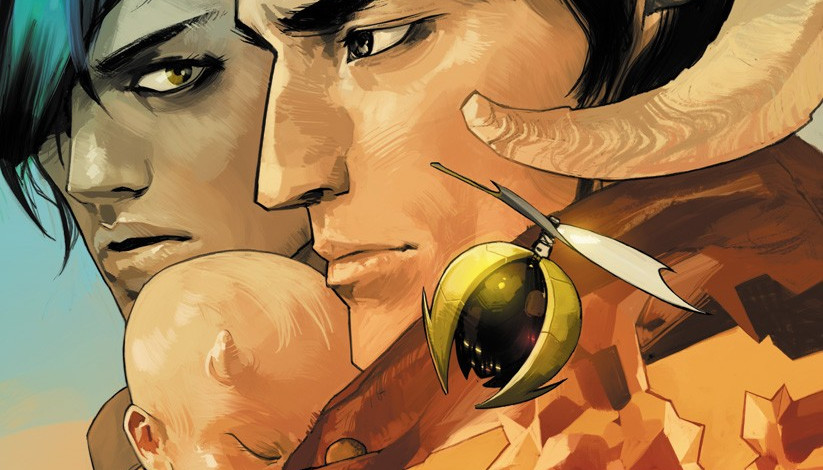 It's been nearly a year since the publication of volume two of Brian K Vaughan and Fiona Staples' spectacular Saga comic; but at last, volume three is at hand. As Cory Doctorow discovered, it was well worth the wait.
Read the rest