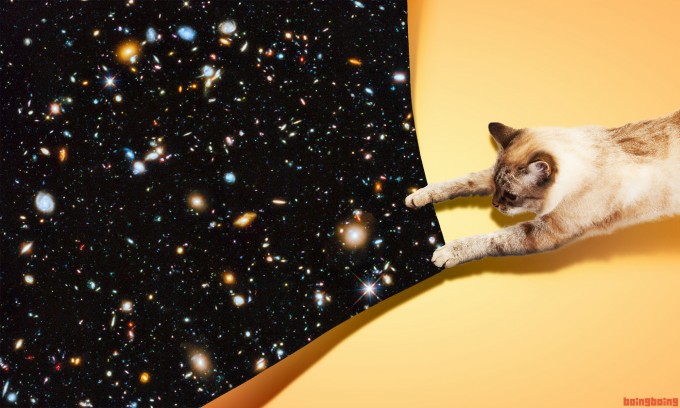 Hubble Ultra Deep Field Cat. So many galaxies!

Read the rest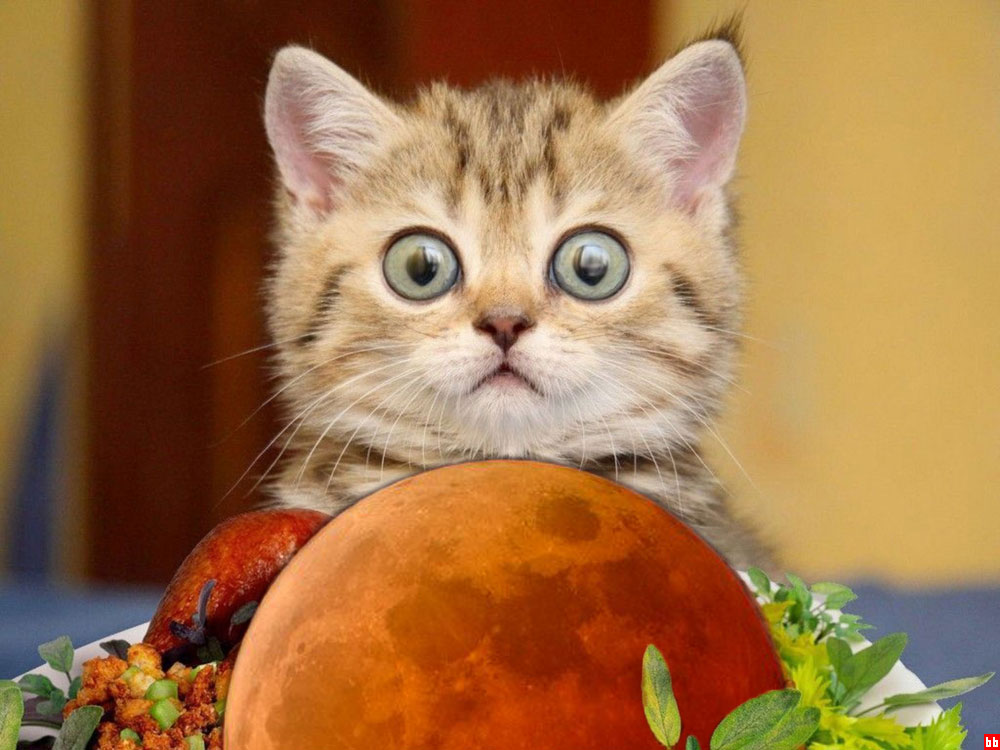 Shoop: XJ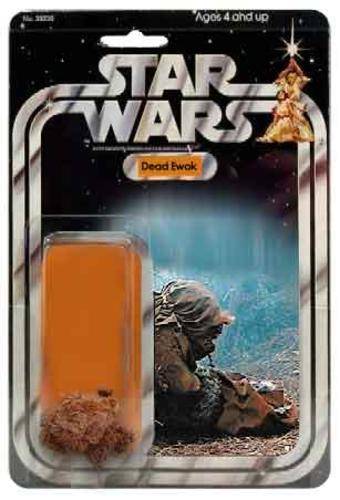 More tragically unsourced brilliant stuff from the tubes: a dead Ewok action figure.
(via Super Punch)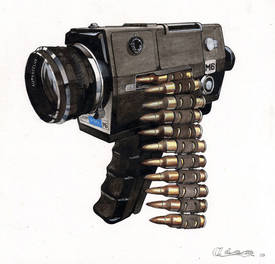 A Juxtapoz article from last March featured the firearm-flavored contemporary illustrative photoshoppery of Adam Wheatley. I'm especially fond of this visual commentary on shooting video.
Juxtapoz Magazine - The Illustrations of Adam Wheatley (via Kadrey)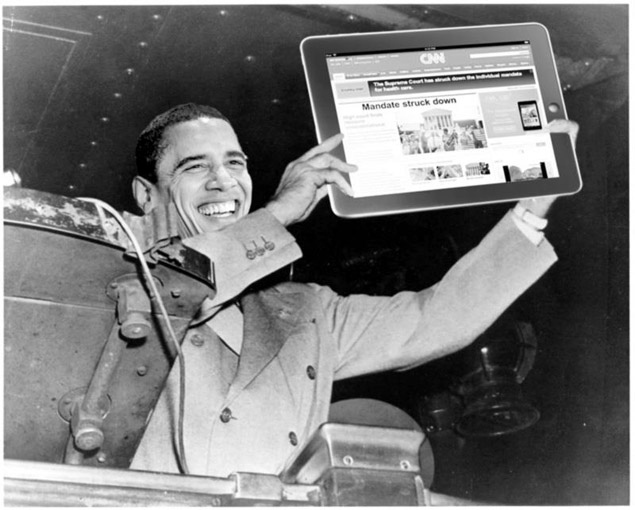 Gary He of Inside Images today tweeted his photoshopped interpretation of an epic CNN gaffe. His 'shoop visually references the historic 1948 photo of just-elected President Harry Truman displaying before a crowd a newspaper that incorrectly reported his defeat.
The image went viral after inclusion in this New York Daily News article on how CNN and Fox totally blew it, by incorrectly reporting that the health care mandate championed by Obama was voted unconstitutional by the Supreme Court, when the opposite was in fact the case. More on Poynter. (thanks, Miles O'Brien!)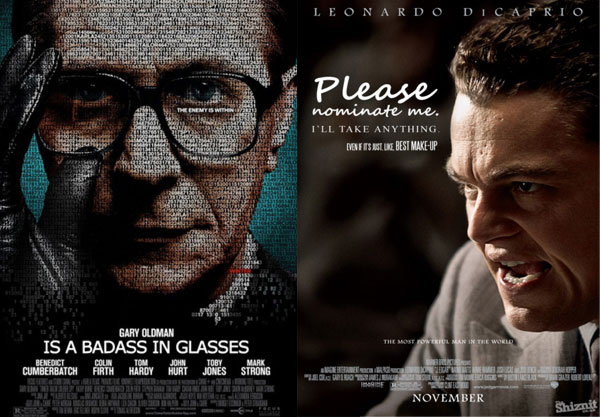 The Shiznit devised some "honest" movie posters for this year's Oscar awards season. I love the ones that blandly explain the poster's symbolic intent (left) but not so much the ones that explain the moviemakers' motives (right). [via This Isn't Happiness]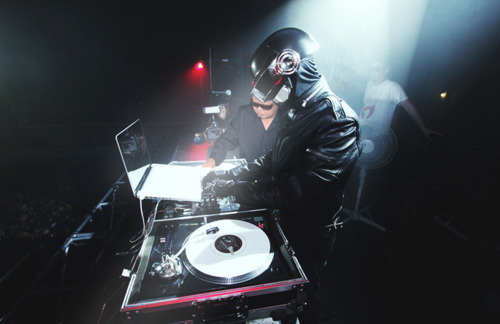 Here he is with Daft Punk! More at kim jong-il dropping the bass [Thanks, John!]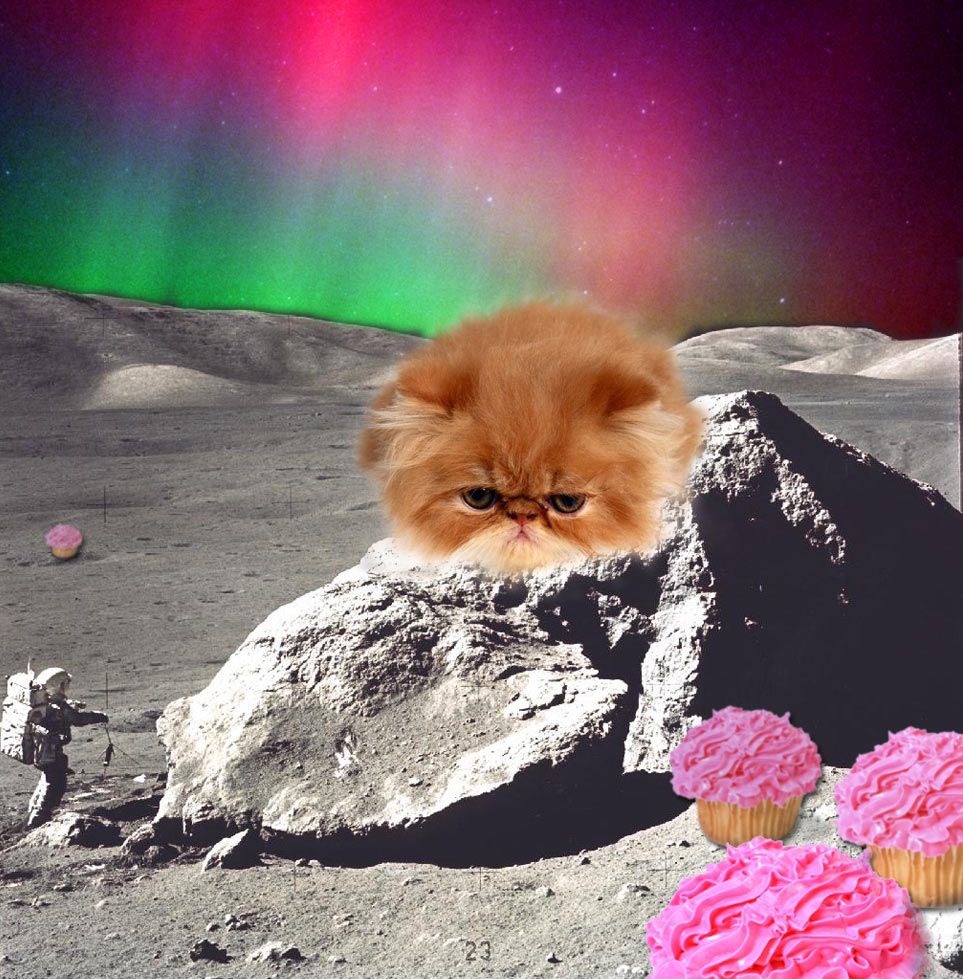 ['shopped by Xeni Jardin / click for grande ]