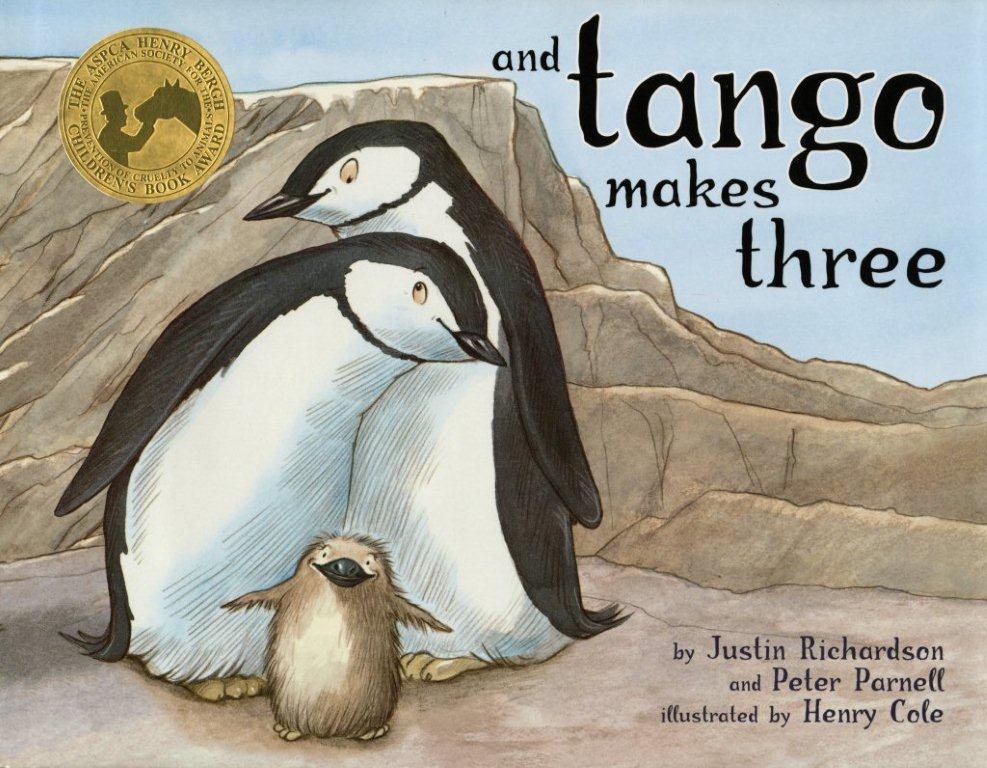 Singapore's National Library Board will pulp three LGBT-friendly children's picture books that it earlier removed from its collections.

Read the rest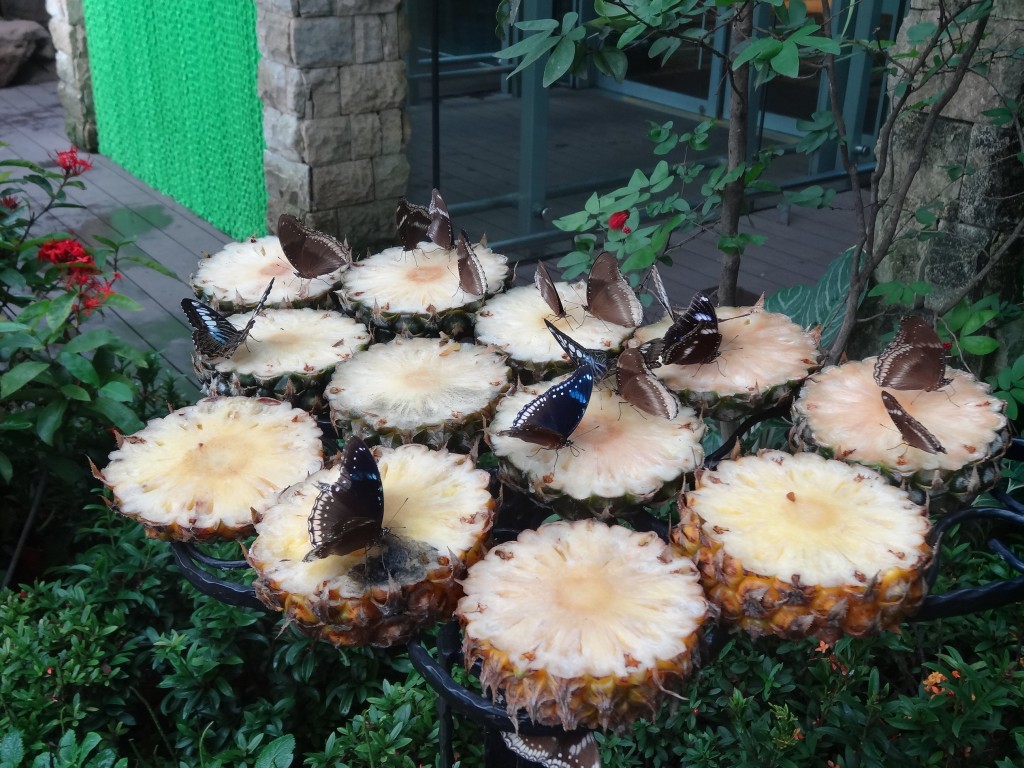 Bren, a self-confessed "noodle fanatic," has written a guide to the delights of Singapore's Changi airport, which he calls "Disneyland for backpackers." It is certainly a nice airport, the best airport ever built on the site of a notorious death-camp, but Bren misses its best feature: the outdoor rooftop pool. I always try make Singapore my stopover when I fly to Australia, and do an hour's worth of nighttime lengths in the pool before re-boarding. I like his play on William Gibson's classic moniker for S'pore, too: Disneyland With the Death Penalty."
Changi really does rock: butterfly gardens, cheap amazing food, great electronics, cheap massage, free Playstations, and free movie-theaters!

Read the rest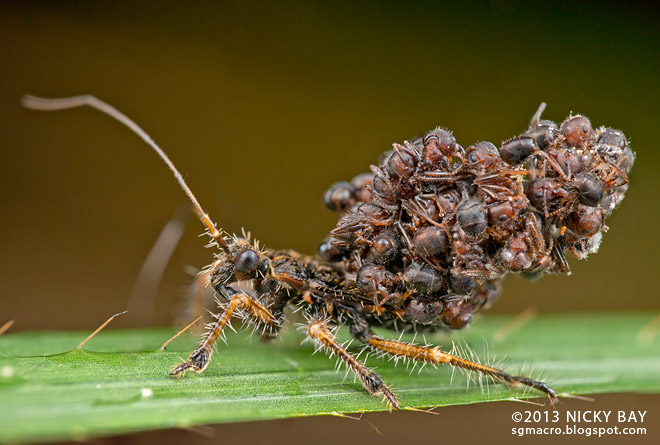 Singaporean macrofocus photographer Nicky Bay produces wonderful portraits of insects in their natural setting. Particularly fascinating are the photos of bugs eating each other, particularly the shot above of an assassin bug (Acanthaspis sp.) which "decorate themselves with the corpses of their consumed prey," forming a protective "meat-shield" as well as offering olfactory and visual camouflage to help it infiltrate ant-nests.
Engrossingly Gross Photos of Spiders and Insects Eating Each Other [Wired]
(via WTBW)
IZ Reloaded sez, "Spotted at Singapore Mini Maker Faire 2013! Using discarded plastic bottles, bits of old toys, disassembled computers and other recycled unwanted items, David Liew of the Sleeping Iron foundry has created an armada of steampunk inspired spaceships known as the Bottle Fleet. Each model has been sculpted and painted to the level similar to that of movie production models and miniatures."

Read the rest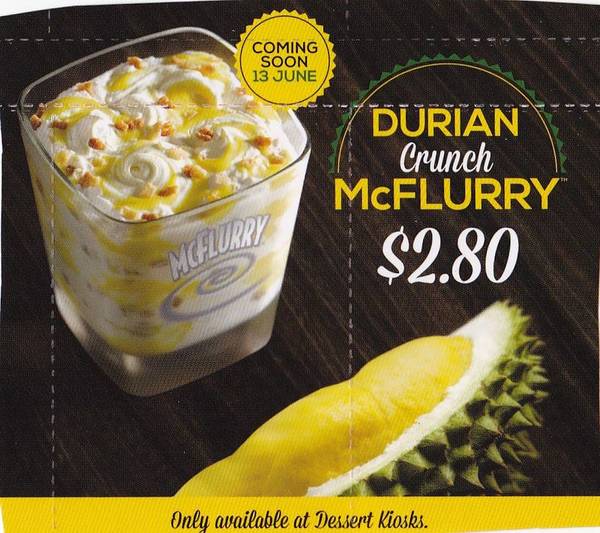 McDonald's Singapore is selling a "Durian Crunch McFlurry" that combines soft-serve ice-cream with everyone's favorite stinkily delicious T-Rex-testicle-looking fruit. It sells for S$2.80 or about USD2.23. Singapore sports many spectacular shave-ice dessert places that combine durian with things like kidney beans, sweet corn and candied fruit (serving durian cold suppresses some of the eye-watering perfume), and I'd have one of those over anything McHorrible's produces any day.
A reader writes, "The Singapore government just announced an intention to begin regulating websites that report on the country, requiring a S$50,000 'performance bond' and compliance with any takedown notices from the government within 24 hours. The reason for this is apparently to regulate content which solicits for prostitution, undermines racial and religious harmony, or 'goes against good taste'. Seems legit."
Dr Yaacob said: "It's about making sure that our regulatory framework is consistent -- that's the most important thing. At the moment, whether we like it or not, Singaporeans are receiving news both from mainstream media and online sites.

"Our mainstream media are subjected to rules, you know... Why shouldn't the online media be part of that regulatory framework?

"I don't see this as a clamping down, if anything, it is regularising what is already happening on the Internet and (making sure) that they are on par with our mainstream media."
The regulation will extend to foreign-hosted sites that report on Singapore, though it's not clear what the Singaporean government will do if, for example, the New York Times declines to obey.
News websites to be individually licensed [Hetty Musfirah Abdul Khamid/Channel News Asia]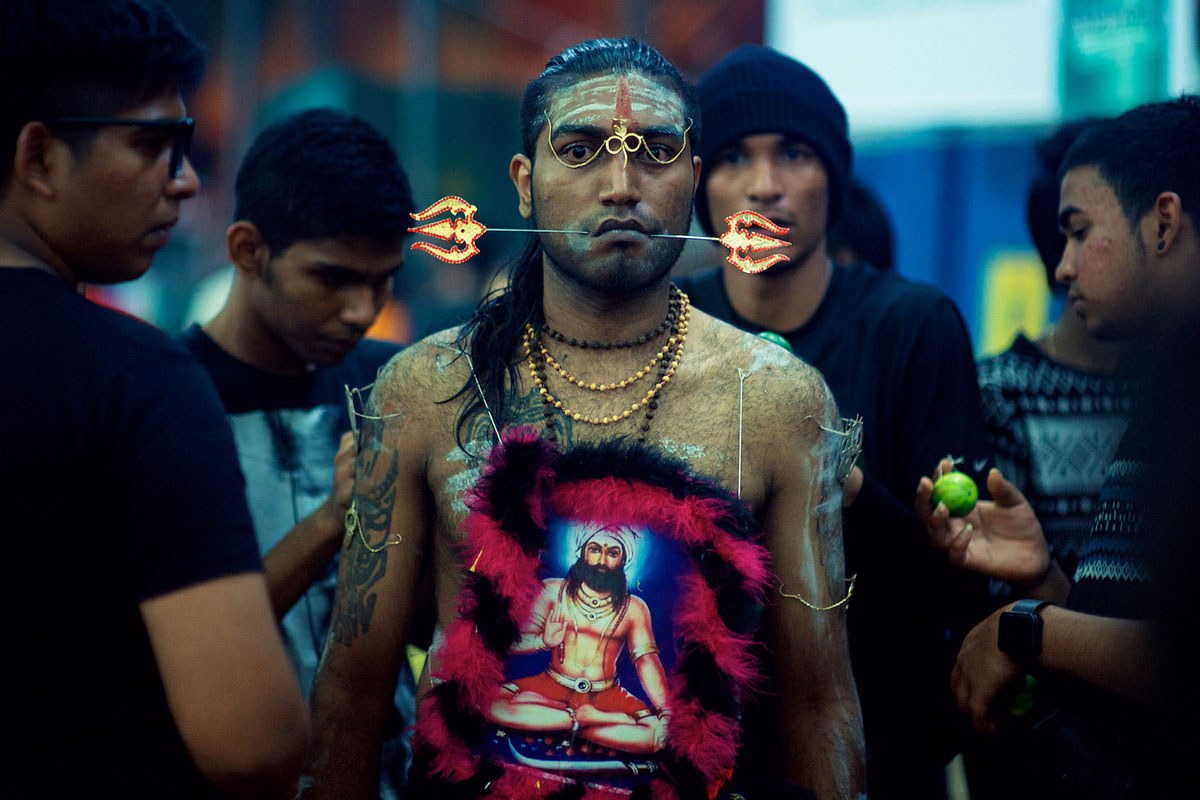 Photographer Jon Siegel, who lives in Japan and works throughout Asia, shares these portraits in the Boing Boing Flickr Pool, and explains:
It was a pleasure and an absolute honor to be allowed to watch and follow the Thaipusam festival here in Singapore. Everyone was polite, kind and welcoming to me as I attempted to document the experience with my camera, I am very grateful. Needless to say, I did my best to keep out of the way and to lend a helping hand when needed. This definitely ranks as one of the greatest experiences I have had so far in Singapore, if not in all my travels. A deeply spiritual experience affecting all senses, from the beautiful chanting and music, to the smell of the burning incense and ash, every aspect powerful and poetic.
MagicPeaceLove sez, "The Virts, a trio of skilled cardistes from Singapore, up the ante of ECM (Extreme Card Manipulation) with a beautifully shot & edited short promo showing off their Extreme Card Prowess. The closing set, an unbroken, 25-second take, is a dazzling display of technical virtuosity with a deck of cards."
What's the best deck for card flourishing? (Thanks, @magicpeacelove!)
On Play This Thing, Greg Costikyan reviews The Snowfield, a game developed as a student project at the Singapore MIT GAMBIT Game Lab. It sounds like a very odd and compelling experience: in The Snowfield, you're tasked with gathering up the survivors of a brutal battle on the eastern front in WWII and coaxing them to gather at a ruined house where a fire will keep them from freezing to death. Greg calls it "a game of small mercies."
You begin on what was clearly a battlefield not long ago, strewn with corpses, barbed wire, and broken fences, covered in snow. You are huddled and obviously freezing. There are some other soldiers in the area, mostly standing in a daze, shell-shocked; they speak to you (a handful of catch-phrases repeated), in German; evidently, this is the Eastern Front in World War II, though none of the corpses are wearing Russian uniforms. The setting is stark, and emotionally impactful.

Movement is via WASD; some items can be picked up, though only one at a time, and handed to others. In a ruined house nearby is a fire; if you spend too much time away from it, you freeze to death, the view becoming blurry about the edges and what seem like ice cracks appearing in your vision as warning. It's easy to lose your bearings in the snow and freeze to death; the controls are also a bit awkward and you cannot climb even a fairly shallow slope, so you sometimes find it hard to extricate yourself from your current position.
On IO9, Jess Nevins reviews The Steampowered World, a Singaporean anthology of steampunk short stories published by a "micropress" called Two Trees. The editors put out a call for upbeat stories ("No depressive ending, no preaching, no agendas, no angst-ridden misery."), noting that "depressive endings with angst‑ridden misery is prevalent here in local (Singapore) publishing. The bestsellers tend to be depressive woe is me cultural stories."
Judging by Nevins's descriptions, the result was a collection of impressive fiction that sounds well worth your while.
"Captain Bells and the Sovereign State of Discordia," by "scientist-turned-writer-turned-video-journalist" J.Y. Yang, is less traditional in a number of ways. About the pursuit and capture of the captain of a nation-state zeppelin by a pair of trackers in the employ of the Lord Overseer of the Malayan Colonies, "Captain Bells" takes several of the usual steampunk tropes and upends them: the trackers are lesbians rather than heterosexuals, steampunk's usual fetishistic obsession with imperialism is replaced with a disgust with the cruelty of imperialism, and the trackers ultimately join the revolutionary zeppelin captain and his independent country zeppelin rather than maintain the status quo. In less capable hands "Captain Bell" would have read as a programmatic paint-by-numbers story, but Yang's anti-colonialism, and the trackers' same-sex relationship, are nicely understated. For Yang, the story came first, and it shows.

Claire Cheong's "No, They Dream of Mechanical Hearts" is the story of a maker of "labori" (androids) and how one of labori achieves independence. Cheong's passion for social justice shows in her examination of how android servants might be treated, and her characterization of the protagonist is strong. "Mechanical Hearts" is not as smoothly told as the other stories in the collection, nor is the plot particularly complicated, but Cheong is 16 years old, and I think the story is impressive considering her age. She will be an author to watch in the future.

"How the Morning Glory Grows," by Mint Kang, a Singapore-based freelance writer, examines one possible way in which police work would be conducted in a steampunk Singapore. Hackers, mecha, bio-engineering morning glories, and overworked and underappreciated police populate the tale. "Morning Glory" is an entertaining combination of police procedural and steampunk which Kang treats with a light touch which enhances the story.
A Steampunk Anthology from Singapore — With No Misery Allowed
Hardware hacker Andrew "bunnie" Huang is living in Singapore, and he's finding it difficult to board the public transit system because he habitually carries so many RFID-embedded cards that the automated turnstiles can't get a read from his EZlink card. So he decided that he would remove the RFID from his transit card and delicately graft it onto the back of his cell phone ("transplanting RFID chips is a much cleaner solution from both the legal and technical perspective versus cracking the security and programming your own RFID to be compatible with the existing payment system. While many of the security systems used in RFID are already broken or have serious known vulnerabilities, I can't think of any country where the authorities would take kindly to you doing it.")

When cutting the chip out, be sure to leave the antenna contacts on either side, as these will be used to solder to the EZlink RFID chip's leadframe tabs. Below is a photo of the chip itself, after it has been freed of its bond to the antenna.

Next, lay some kapton tape down in the region of the RFID chip bonding area to protect the delicate antenna traces underneath. Slide the RFID chip in between the antenna contacts, and solder it down:

Soldering the chip takes a deft hand, since you're soldering onto soft plastic that will melt if you apply too much heat. However, a bit of solder flux applied before the operation and a temperature-controlled iron set to the lowest temperature that will still melt solder makes things easier.

And that's basically it! The final EZlink chip + grafted antenna assembly is very thin and flexible:
RFID Transplantation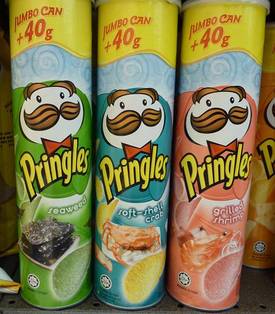 Though snackfood may be global, it has its regional vernacular, as demonstrated by these Singaporean Pringles in Soft-Shell Crab, Seaweed and Grilled Shrimp flavours (not shown, Blueberry/Hazelnut). And here I thought British Lamb-flavoured crisps were odd.
Weird Groceries (Thanks, Crystal!)