Author and NYU professor
Clay Shirky writes
about one of the imperatives he believes the death of Aaron Swartz should bring to life: "We need to take care of the people in our community who are depressed," he writes.
Suicide is not hard to understand, not intellectually anyway. It is, as Jeff Atwood says, the ultimate in ragequitting. But for most of us, it is hard to understand emotionally.

For a variety of reasons, I've spent a lot of time with people at risk of suicide, and so have become an amateur scholar of that choice. When I first started reading about it, I thought of it as the last stop on a road of stress and upset — when things get bad, people suffer, and when they get really bad, they take their own lives.

And what I learned was that this view is wrong. Suicide is no more a heightened reaction to the slings and arrows of outrageous fortune than depression is just being extra sad. Most of us won't kill ourselves, no matter how bad things get. The common thread among people who commit suicide is that they are suicidal.
Read more: Remembering Aaron by taking care of each other (Clay Shirky blog)
Snip from a report by
USA Today's Gregg Zoroya
: "According to Pentagon data, there were 17 confirmed or suspected suicides this year among commandos or support personnel through Dec. 2, compared with nine suicides each of the past two years. That's a suicide rate among these troops of about 25 per 100,000, comparable to a record rate this year in the Army and higher than a demographically adjusted civilian suicide rate."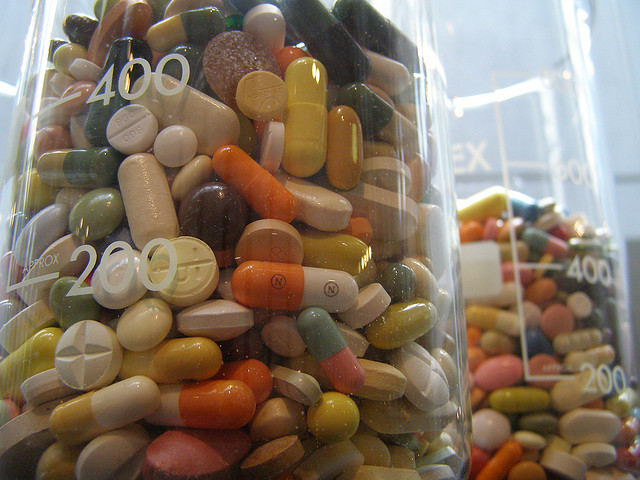 This is a really important long read that we all need to pay attention to. It concerns how we treat people with who are suffering from paranoid delusions — and how we treat people whose families worry that they are a threat to others. It concerns the relationships between doctors and the pharmaceutical industry. It concerns the ethics of clinical trials — the risks we run as we test potential treatments that could help many, or hurt a few, or both. If we want to reform mental health care, this needs to be part of the discussion.
In 2004, Dan Markingson committed suicide. The story behind that death is complicated and depressing. At the Molecules to Medicine blog, Judy Stone documents the whole thing in three must-read chapters. Many people find help in psychiatric drugs, and credit those drugs with making their lives better. (Full disclosure, I'm one of them. I have used Ritalin for several years. I am temporarily on an anti-depressant.) But we have to pay attention to how those drugs get to us. This isn't just about treating people. It's about the process that gets us there. Because, if that process is compromised, the treatments we get won't be as effective and lives will be lost along the way.
Markingson began to show signs of paranoia and delusions in 2003, believing that he needed to murder his mother. He was committed to Fairview Hospital involuntarily after being evaluated by Dr. Stephen Olson, of the University of Minnesota. He was subsequently enrolled on a clinical trial of antipsychotic drugs—despite protests from his mother. This study was a comparison of atypical antipsychotics for the treatment of first episodes of schizophrenia (aka the CAFÉ study), sponsored by AstraZeneca. The study's structure was that of a Phase 4 randomized, double-blind trial comparing the effectiveness of three different atypical antipsychotic drugs: Zyprexa (olanzapine), Risperdal (risperidone) and Seroquel (quetiapine), with each patient to be treated for a year.

After about two weeks on study treatment in the hospital, Markingson was discharged to a halfway house—again over his mother's objections. Over the coming months, Dan's mother, Mary Weiss, continued to express concerns about her son's deterioration, even asking if her son might have to kill himself before anyone else would take notice…then, in fact, her son violently committed suicide on May 7, 2004, mutilating himself with a box cutter. The University of Minnesota and their IRB have maintained that the study was conducted appropriately and that they have no responsibility for Dan's death. Dan's mother and bioethicist Carl Elliott believe otherwise.

We'll explore some of the major issues of contention in this case over several posts, as illustrative of basic clinical research principles, including adequacy of informed consent, IRB oversight, conflicts of interest, and coercion, including threats to a bioethicist whistleblower.
Read the first part of the story
Read the second part: How clinical trials should be done and how they were done in this case.
Read the third part: Conflicts of interest between the researchers and the pharmaceutical industry.
Image: Pills (white rabbit), a Creative Commons Attribution (2.0) image from erix's photostream
Yesterday, Fox News aired live footage of a man in Phoenix shooting himself in the head. According to the Times of India Fox got so excited about following a carjacking suspect in a high-speed chase that they forgot to cut the feed (which ran on a five-second delay) when he got out of his car, ran a short distance, pulled out a pistol, put it to his temple, and committed suicide.
"He's looking kind of erratic, isn't he?... It's always possible the guy could be on something," said Smith in a running commentary, unaware of what was about to happen.

Turning into some bushes, the suspect then pulled out a handgun, put it to his right temple and collapsed.

On air, Smith shouted "get off it! get off it!" in a plea to his studio colleagues to halt the live feed.

In the hours that followed, YouTube scrambled to delete the video almost as quickly as its users were posting it, saying it violated its terms of service.