UPDATE: Rebelfone contacted me and said they are waiting to find out from the overseas SIM card companies whether or not I used the SIM cards. If they determine that I did not use them, they will presumably refund my money. I will keep you updated.

UPDATE 8/26/2013: Chris from Rebelfone's support team emailed me the following message:

"As per your telephonic conversation, I am gratified to confirm that the management has approved refund for the 3 Mifi units which malfunctioned. I request you to remove the blog. The credit will be applied upon our agreement that no further dispute or disparagement shall be made against Rebelfone regarding this matter.

I replied: "Thank you for offering the refund. I will make a note on the blog post that the refund was issued. However, I will not remove the blog post."

UPDATE 10/8/2013: As of 10/8/2013 I have not received a refund.

UPDATE 10/9/2013: Chris from Rebelfone's support team emailed me the following message:

Thank you for your patience. We have credited $119.06 to your credit card, against three malfunctioned devices.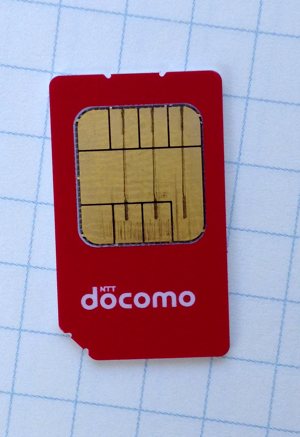 I went to Tokyo in June. Before I left, I made plans to get wireless Internet so I could make Skype calls, use an online map, take Instagram photos, and do email while I was away from the hotel. My iPhone is under contract with AT&T, and they have an international cellular data plan that costs $120 for 800MB. I considered it, but I wanted to see if I could find a better deal.
After some searching, I found a highly-praised company called b-mobile, which offers a "Visitor SIM" -- it's a pre-activated 1GB card advertised as being "perfect for Skype." B-mobile offered Narita airport pickup or delivery to a hotel. The price was ¥3,980 (US$40). Earlier, I'd purchased an unlocked Samsung Galaxy Pocket Android phone for $100, which I planned on using with the SIM card in Japan. (My iPhone is under contact and locked from using 3rd party SIMs.)
When I arrived at my hotel in Shinjuku, my b-mobile SIM card was waiting for me in a little envelope with clear English instructions. I popped it into the Android phone, followed the instructions, and within a minute or two I was online. I set the phone up as a Wi-Fi hotspot and my iPhone had no problem connecting to it. For the rest of my stay in Tokyo, I had access to high-speed Internet everywhere I went. It was great.
Now for my second experience, the awful one.
Read the rest