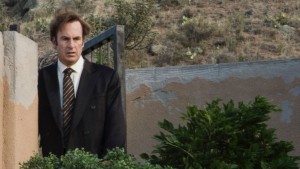 Jimmy and Mike find common ground in "Nacho", episode 3 of the Breaking Bad spinoff.
Read the rest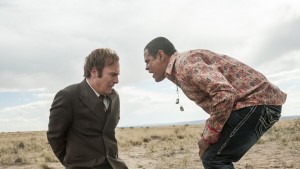 The task set before Better Call Saul is impossibly daunting. Can it join Breaking Bad in the pantheon of great TV?
Read the rest
I interviewed my friends Liz Kruger and Craig Shapiro, the creators and executive producers of the USA Network television series Necessary Roughness. It's a drama about a psychologist who works with pro football players. Tomorrow night is the first of a two-part story about a gay football player who wants to publicly come out. Craig and Liz did a lot of research to present a plausible scenario for how such an event might play out.
To date, no active pro basketball, football, baseball, or hockey player has ever said they're gay (a very few retired pro athletes have come out).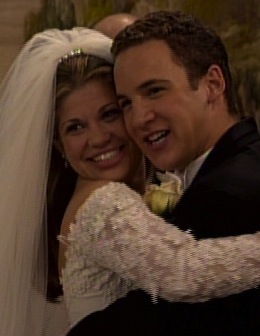 It wouldn't be a Boy Meets World sequel series without the titular "boy," so it was reassuring news to hear that said boy, Ben Savage, would be reprising his role as Cory Matthews in the Disney Channel's upcoming Girl Meets World pilot, about his character's fourteen-year-old daughter. He won't be alone, either -- he'll be joined by Danielle Fishel, who played his TV wife Topanga Lawrence. Really, it would have been downright stupid to do a show about Cory and Topanga's kids without the original actors (though Disney definitely still would have made it without them).
My first thought upon hearing this news was "Yay!" My second thought was "Aren't they, like, 23? A little young to have a teenage kid." After a quick Wikipedia check, I was clearly mistaken. When they got married on Boy Meets World in 2000, Cory and Topanga were in college and could have been around eighteen or nineteen, putting them in their early thirties now, as well as their real-life counterparts. They'd be very young parents, for sure -- but it's 100 percent feasible. And it's not the young parenthood that's throwing me: it's realizing that Savage and Fishel did not inexplicably cease to age after the show ended and are, indeed, full-on grownup persons. Which means that since I'm the same age as they are, I must be a full-on grownup person, too. And there's your (my) sobering, smacky-in-the-face entertainment news of the day.
Girl Meets World is, as of right now, just a pilot for a potential series, which will be told from the point of view of Cory and Topanga's daughter, Riley. So, in case it is picked up for series, maybe there won't be a whole lot of Mom and Dad on screen, as much as we'd all love to relive the 1990s and the joyful snacktime that was ABC's T.G.I.F. lineup.
Exclusive: Ben Savage and Danielle Fishel Officially Join Girl Meets World Pilot [TVline]