I hated this song, but it's growing on me now.
[via]
Warren Ellis: "We saw the best minds of our generation destroyed by madness, starving hysterical naked, dragging themselves after an Uber that isn't actually there because Uber fake most of those little cars you see on the Uber app map."

Read the rest
In New York, the administration of mayor Bill de Blasio administration "has backed away from its fight with the app company Uber, agreeing on Wednesday to drop for now its plan to place a cap on the number of vehicles operated by Uber in New York City," the New York Times reports.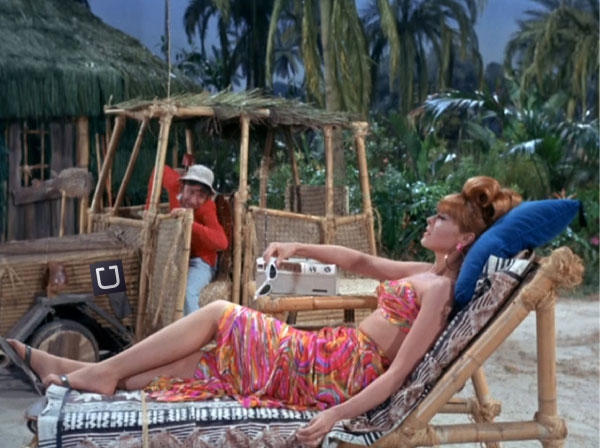 A California administrative judge ruled that Uber's license to operate in California will be suspended in 30 days if it doesn't appeal or start complying with state laws. At issue: Uber has not provided "operational data that is required under the 2013 law that legalized ride-hailing firms."
An Uber spokeswoman called the decision "deeply disappointing... We will appeal the decision as Uber has already provided substantial amounts of data to the California Public Utilities Commission, information we have provided elsewhere with no complaints. Going further risks compromising the privacy of individual riders as well as driver-partners."
Uber is urging its drivers in China "not to get involved in conflicts with authorities and has threatened to punish those who disobey," reports the Wall Street Journal.

Read the rest
Courtney Love was in the wrong place at the wrong time earlier today. Leaving Charles De Gaulle airport via Uber, thousands of taxi drivers protesting Uber held her car hostage for over an hour, breaking the car's windows and slashing its tires. The rioters even tried to open  the car doors. In the middle of the chaos, the 50-year-old singer tweeted: "They've ambushed our car and are holding our driver hostage. They're beating the cars with metal bats. This is France?? I'm safer in Baghdad." Finally a couple of guys on motorcycles came to the rescue, but the angry mob made sure to hurl rocks at Love until the motorcycles were able to get her to safety. Love says police saw what was happening but did nothing. For now travelers coming out of both Charles de Gaulle and Orly are advised to take a train to avoid the violence and blocked roads. For more details click here.





The taxi-ish service has forbidden drivers and customers from carrying firearms.

Read the rest
"Defendants hold themselves out as nothing more than a neutral technological platform, designed simply to enable drivers and passengers to transact the business of transportation," the ruling states. "The reality, however, is that defendants are involved in every aspect of the operation." (via
NYT
)

If you want to drive a black cab in London -- the only cars that passengers can hail from the kerb -- you have to pass "The Knowledge," an unbelievably tough exam that tests you on your minute knowledge of every street, landmark, hotel, restaurant, hospital, church, stadium, airline office, club, police station, court, and tourist destination within six miles of Charing Cross station.

Read the rest

Paul Ford's short story "One Day, I Will Die on Mars," depicts a chilling, all-too-believable dystopian world where Uber becomes a massive transhuman immortal colony-organism that treats its labor force as its gut-flora, to be continuously measured and perfected or discarded.

Read the rest
Buzzfeed: "Uber said Tuesday that it is investigating its top New York executive for tracking a BuzzFeed News reporter without her permission in violation of what the transit giant says has long been its privacy policy."
Uber's bad PR just got worse.

Read the rest
The debate over technology and disruption is a red herring, writes
Glenn Fleishman
. The trouble with Uber is that it's a middleman that can control both ends of the market.
Read the rest
I absolutely love the smartphone app Uber, which allows you to order car service on demand, instead of trying to hail or call a cab or order a black car. It became an essential tool during my radiation treatment for cancer in LA, when treatment made me too weak to drive, public transportation didn't serve the route I needed to get to the hospital, and I was just too flaked out to arrange rides in other ways. When my friends Tara Brown and Sean Bonner "gifted" me some Uber credits, I tried it once and was hooked. Uber wasn't a luxury for me, but a truly practical service.
It is also the very definition of a disruptive technology: as Napster was to the recording industry, Uber is to taxi unions. And, not coincidentally, the guy behind it is Travis Kalanick, who was once sued for $250 billion by the MPAA, RIAA, and NMPA over his now-defunct P2P search engine Scour.
In his latest round of pissing off legacy industries by building great internet-based services, Kalanick has managed to upset the forces that represent Washington, DC area cab drivers. And the DC city council is now considering regulation that would mandate much more government oversight over Uber's operations, and severely cramp its style. Snip from WaPo:
The regulations, among other things, would require drivers and companies to obtain licenses to be renewed annually; require companies to operate at least 20 vehicles, with at least 10 percent of them wheelchair-accessible; and require the vehicles to be painted black and meet age and model standards.

Also in the proposed rules is a ban on "demand pricing" — a direct shot at a key part of the Uber business model, which hikes prices during periods of high demand to guarantee a supply of cars.
"I would ask the D.C. Council to figure out what problem it is trying to solve," Kalanick quipped this week. "Sedans didn't all of a sudden grow horns and get a pitchfork."
Read more: D.C. Council weighs limo regulations (Washington Post, thanks, Miles O'Brien).