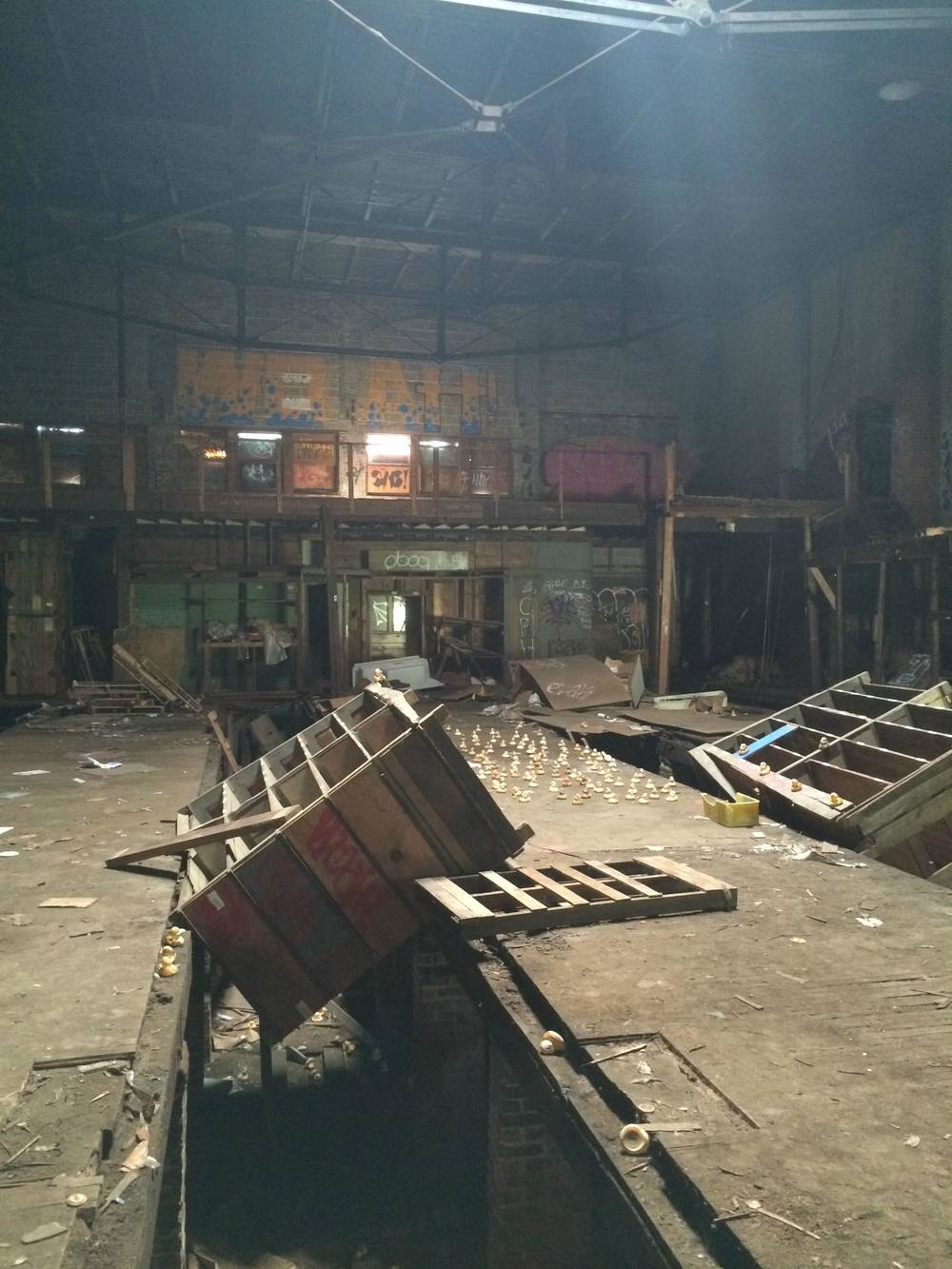 Redditor Heyitsnick discovered an abandoned Cleveland factory filled with rubber ducks, and that's not all:

Read the rest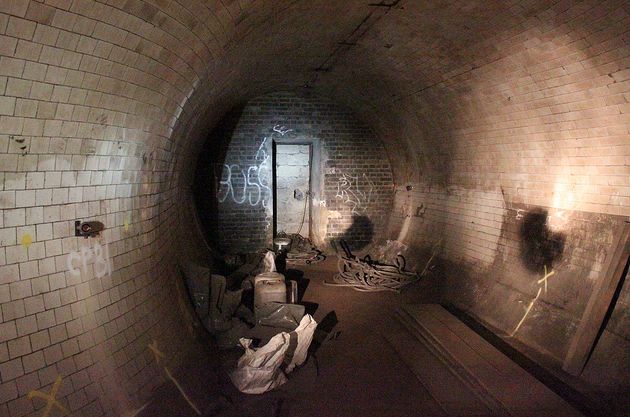 Tom writes, "Subterranean London is a strange and fascinating world, a labyrinth of underground tunnels that range from Victorian sewers to wartime bunkers. Among them is the famous London Underground network, known as the Tube due to the shape of its deep level tunnels. The network boasts around 40 ghost stations, from including entire stations that closed decades ago as well as disused platforms hidden behind iron gates in still operational hubs. This article looks at 13 of London's most impressive abandoned underground stations."
If you like this, check out Peter Laurie's classic Beneath the City Streets, a comprehensive list of subterranean shelters, bunkers, tunnels, and tubes (I drew on it heavily for Pirate Cinema).

Read the rest
It's hard to say what's more interesting about this video in which a CNN reporter tours the New South China Mall, the largest mall in the world when it was built five years ago, now a deserted ghost-mall. On the one had, there's the "eerie urban landscape" of the mall itself, and on the other, there's the comforting, sinophobic narrative of the clip: "China's economy is huge and growing, America's is contracting, but look, it's all smoke and mirrors! The Chinese growth is just an illusion!"
The New South China Mall was once promoted as the world's biggest mall, but it's now pretty much deserted.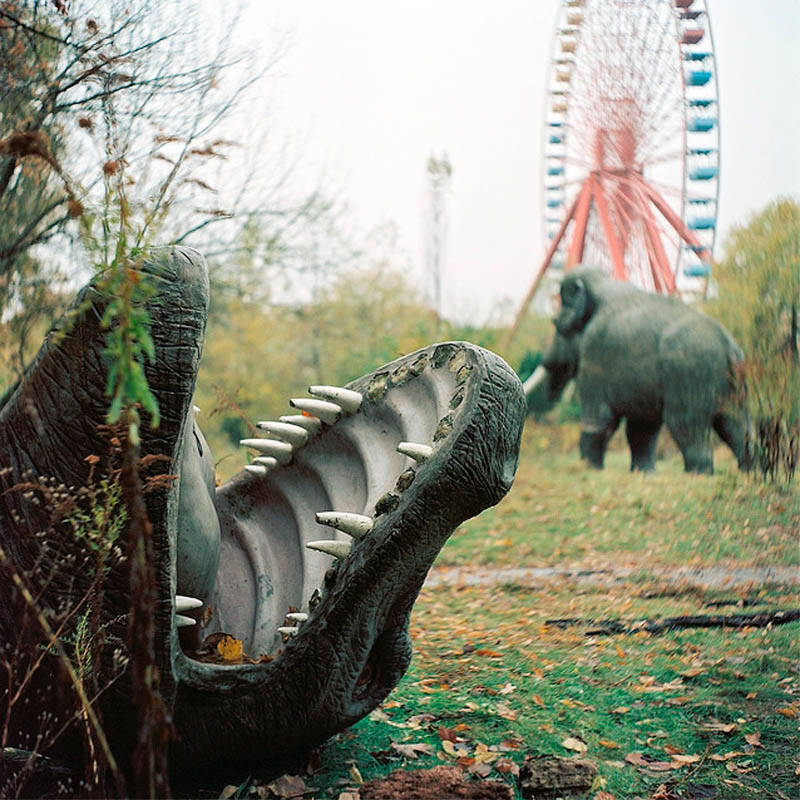 Dark Roasted Blend has a beautiful gallery of Spreepark PlanterWald (originally called Kulturpark Planterwald) a Soviet-era abandoned themepark in central Berlin, which is gracefully rotting away. This is a Boing Boing/Cory Doctorow trifecta: abandoned themeparks, Soviet kitsch, and urban exploration. Yes, please!

When it opened in 1969 as Kulturpark Planterwald, it was the "only constant entertainment park in the GDR, and the only such park in either East or West Berlin". However, the Berlin Senate did not seem to have provided for enough parking space... which is quite silly, all things considered. Plus, the forest around the park was deemed to be doomed from the impact of visiting crowds. In any case, the socialist and then private owners were left with a bunch of debt and the place got suspended in limbo... But the story does not end there (read on).
Surreal Abandoned Amusement Park in Berlin [Avi Abrams/Dark Roasted Blend] (via Kadrey)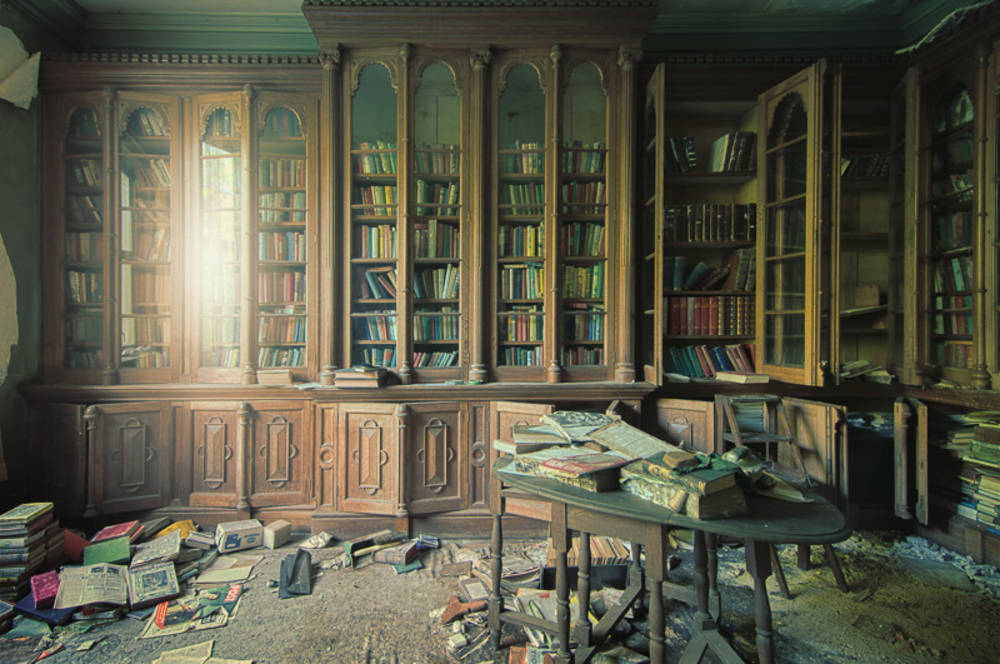 I'm very taken with James Charlick's photo, "The Grand Library," shot in an abandoned house during an urban exploration expedition.