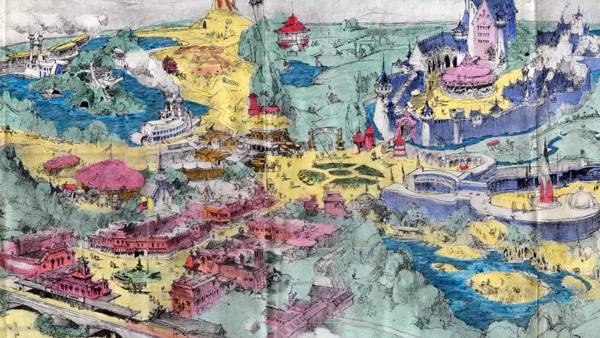 Thanks to an anonymous benefactor, Boing Boing is pleased to present the first-ever look at the original Disneyland prospectus.
Read the rest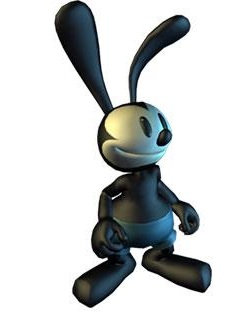 It's Walt Disney's 111th birthday today, and there is news from the video game world that probably would have made him smile: Oswald the Lucky Rabbit, his pre-Mickey Mouse, silent-era creation, is finally getting a voice after 85 years! Oswald has appeared as Mickey's (silent) partner in 2010's Epic Mickey, but the sequel to the game, Epic Mickey 2: The Power of Two (which just came out for Wii U, Xbox 360, PlayStation 3, Wii, and Mac, PC coming in January), will let him speak for the first time ever. Who will be providing the voice of Oswald? None other than the legendary voice actor, Frank Welker, who is now the official, permanent voice of Oswald for any future cartoons. My Disney-loving heart has melted. (via Mashable)
Photo credit: Disney Wiki
Today in News I'm a Little Ashamed I Didn't Know About Already: Disney is making the first movie that features Walt Disney as a character, and he will be portrayed by the only man with whom "Uncle Walt" can be trusted, Tom Hanks.
Saving Mr. Banks
follows the 14-year effort by Disney as he tried to convince P.L. Travers, author of
Mary Poppins
, to allow him to make a movie out of her book. It will flash back and forth from Travers' childhood with her father (on whom Mr. Banks was based), to the 1940s, '50s, and early '60s, when Disney was trying to make
Mary Poppins
into a movie that Travers ended up hating. Also starring are Emma Thompson (as Travers), Rachel Griffiths (as the aunt who inspired the character of Mary Poppins), Colin Farrell (as Travers' father), Ruth Wilson, Paul Giamatti, BJ Novak, Jason Schwartzman, and Bradley Whitford. Shooting began today, and among the locations are Disneyland and Burbank's Disney Studio. Well doesn't that all sound practically perfect in every way? (via
Screen Rant
,
Empire
)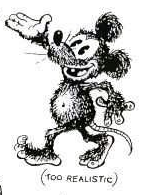 What you are about to see is a bunch of stultifyingly counterfeit Disney characters performing at a concert where Dear Leader, Jr. of North Korea, Kim Jung Un, was in attendance. I'm wondering if he was, perhaps, slightly underwhelmed.
Bonus: right smack in the center of an "Oh SNAP" bullseye. The following is an image of several "rejected" designs for Mickey Mouse, a most beloved creation of Walt Disney because he'd always considered the happy little rodent a reflection of himself. Warning: one of these Mickeys has a penis.
Read the rest