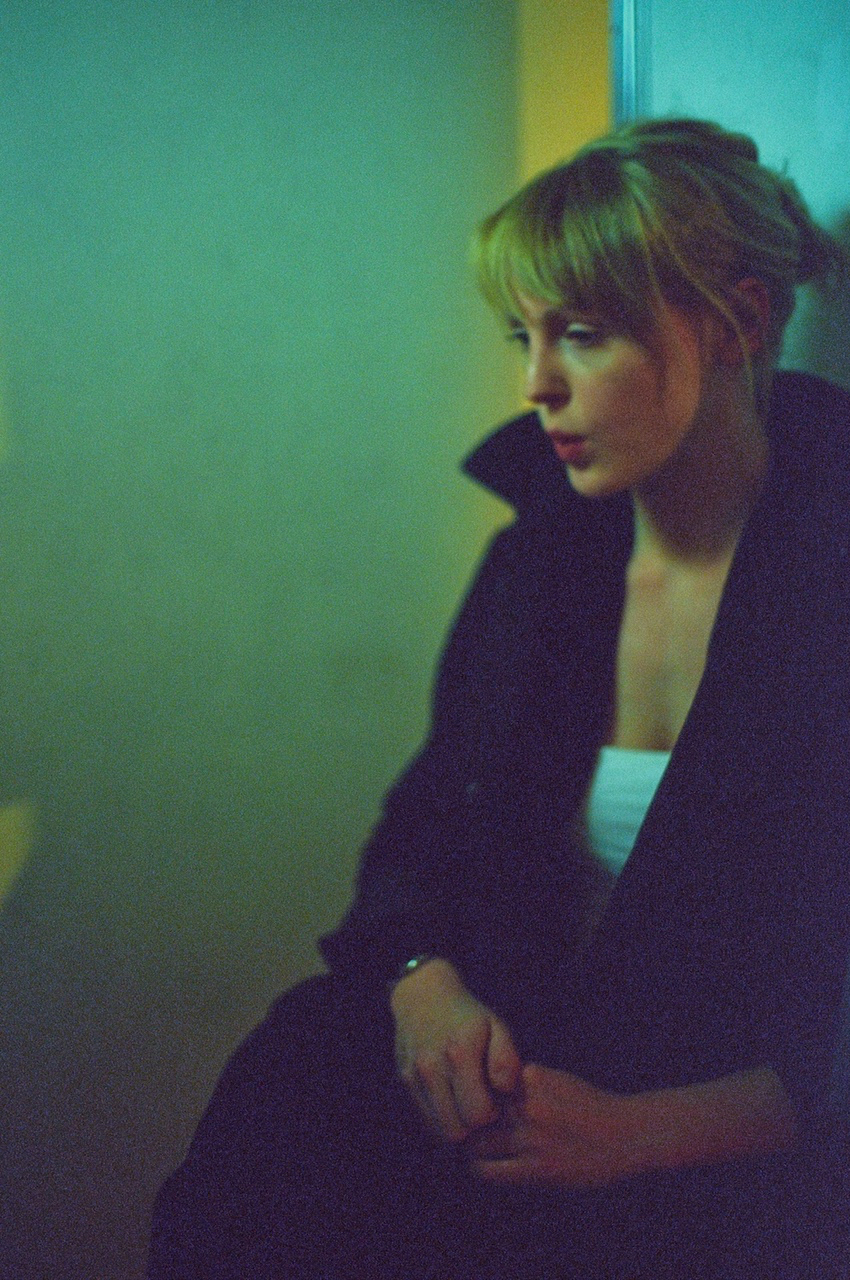 My friend Rachel Demy has spent a decade managing tours and doing production for bands like The National, St. Vincent, Death Cab for Cutie, and many others. For all those years, she's always had a camera around her neck, seizing rare opportunities to capture fleeting moments of art, joy, sadness, and friendship on and off the stage. Tonight at 7pm, Seattle's The Piranha Shop opens a beautiful show of Rachel's photography and that of Tyler Kalberg who has documented musicians like The Head & The Heart, Damien Jurado, and Modern Kin. The exhibition, titled "Green Room," will be on display until October 4. Catch a glimpse.
GREEN ROOM exposes life on tour through the small, secret moments not seen under the house lights. Using the dichotomy between Rachel Demy's color photography and Tyler Kalberg's black-and-white, you see the highs and the lows, the camaraderie and the solitude, the exhilaration and the exhaustion that compose a story much deeper than the performer on stage. It's a story of the people who make the music, and why it's important that the long road leads home.
Above, Rachel's "Laura Marling. Pittsburgh, PA. 2010." Below, Tyler's "Jesse Hurlbut, Damien Jurado. Stuttgart, DE. 2012."