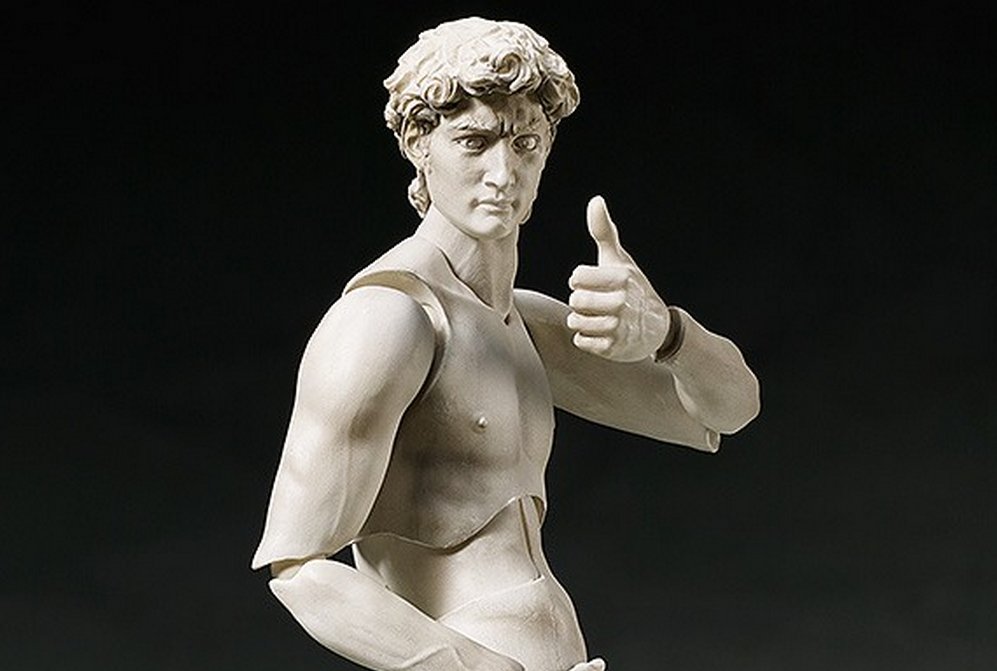 It's been nearly a decade since a single thumbnail image of Michaelangelo's David's willie caused a censorware company founded by a registered sex-offender to block Boing Boing for all its clients as a "nudity" site. This post will probably blow their minds.
Table Museum is expanding its line of poseable action figures based on the world's greatest sculptures with a 15cm, $40 version of Davide di Michelangelo, which is many-jointed and has flexible hands and other parts to allow for a very wide range of poses indeed.
The stop-motion animation possibilities are endless.
It's open for pre-orders now, and assuming they get enough orders, they'll go into production in 2015 and ship from Japan in April.
figma Davide di Michelangelo
[Good Smile]
(via Neatorama)