It's that time of year again! Welcome to Boing Boing's 2015 Gift Guide, where you'll find toys, books, gadgets and many other splendid ideas to humor and harry your friends and family! Scroll down and buy things, mutants!
SPONSORED

3D Robotics Solo
The ultimate drone for aerial video, 3D Robotics Solo puts the entire Hollywood toolkit into one backpack! It's the perfect drone for beginners and pros alike — amazing pushbutton Smart Shots make the cinematic automatic. Solo flies, Solo works the camera — and you get the incredible shots you want. All with the GoPro camera you know and love.

BUY
SPONSORED

SparkFun's RedBot Inventors Kit
Who doesn't want to build their own robot? SparkFun's amazing RedBot Inventor's kit is fantastic for everyone, from beginners to advanced electronics wizards. For other fantastic holiday gifts and project ideas check out SparkFun's Holiday Gift Guide!

BUY
SPONSORED

Limited Edition Cast-Signed Movie Premiere Posters
Autographed by the cast-members and filmmakers, these numbered posters given away by the film studio at movie premieres! Stamped by the film studio and affixed with authentication holograms! Fantastic collectible gifts and pop culture memorabilia are easy to find on-line at Collector's Shangri-La!

BUY
SPONSORED

Handmade Cthulhu Ornament
Pay homage to HP Lovecraft and his elder god, Cthulhu with this totally amazing Cthulhu Ornament! Look for many other awesome handmade, and indie gifts at ShanaLogic!

BUY
Information Doesn't Want to Be FreeA gorgeous new paperback edition (with a new afterword!) of my 2014 book on copyright, creativity and the future of freedom online (don't miss the DRM-free Wil Wheaton audiobook).


BUY
Mrice E100 earbudsWired's labs rated these $17-25 headphones as outperforming $1,000 earbuds. I go through five sets of earbuds a month and only every buy cheapies — nice to have an option that's cheap and great.


BUY
Phoebe and Her UnicornImagine a syndicated, kid-and-adult-friendly comic strip like Calvin and Hobbes in which Calvin is an awesome little girl (who manages to get along with boys!) and Hobbes is a sassy unicorn who uses a SHIELD OF BORINGNESS to keep the adults around at bay. My daughter and I seriously bonded over this one! The second collection is even better, and psst! my daughter and I co-wrote the introduction to the forthcoming book three!


BUY
AuroraThis was the best science fiction book I read in 2015: a provocative, science-forward space-opera about generation ships and space colonization that makes a rational, emotional, and technical pitch for treating Earth as the only planet we'll ever really live on.


BUY
Between the World and MeIf Ta-Nehisi Coates had won the Macarthur Genius Award for his long-form essays, it would have been a just reward for some of the most cogent material on race in America you'll find being produced today. But surely the Macarthur committee were influenced by his memoir in the form of a letter to his 15 year old son, which moved and enraged me. Everyone in America should read this book.


BUY
Oh Joy Sex Toy 2Our favorite pervy cartoonists followed up last year's book one with a second book that combines reviews of sex toys and porn, as well as advice and ruminations on sex and sexuality by Erica Moen and her many talented guest-contributors.


BUY
Hilo: The Boy Who Crashed to EarthA kids' adventure comic in the tradition of Giants Beware/Dragons Beware and Zita the Space-Girl, combining outstanding pacing with great gross-out humor and snappy dialog. Another great one to read with your kids.


BUY
Luna: New MoonIan McDonald proves that the moon is a much harsher mistress than Heinlein ever dared to dream. His lunar society is a sharp, smart look at the libertarian fantasy worlds of an earlier generation of science fiction writers, but it transcends mere commentary with McDonald's characteristic lavish descriptions, rampant sexuality, and intricate plotting.


BUY
Little RobotBen "Zita the Space-Girl" Hatke takes aim at even younger readers with a book that has almost no words in it at all. Little Robot is a sweet and heartbreaking tale about a feral little girl and a fugitive robot, a story about bravery and friendship that's got Hatke's characteristic light touch and humor.


BUY
The Shepherd's CrownI have been saving Terry Pratchett's final novel for two reasons: first, because I was afraid it would break my heart; and second, because I wanted to savor the last time I ever read a new Discworld novel. I've been reading it slowly, taking breaks to smile, or sometimes to cry. Terry Pratchett told me that the Tiffany Aching books were the books he was most proud of, and that pride shines through in this, possibly his finest novel.


BUY
Valet Luggage Hanging ShelvesI was skeptical of these things when my wife found them in Skymall, but after extensive testing in a variety of contexts, I'm hooked. I'm a hardcore traveller; when I tour, I can do 23 cities in 25 days. Being able to magically conjure a whole shelving unit out of my suitcase in two seconds flat, then make it compress down to nearly nothing in five seconds more — life changing.


BUY
The SculptorScott McCloud is best known for his classic Understanding Comics, but his real fans know that he's even better at telling stories than he is at explaining why they work (and that's saying something). He worked on The Sculptor for nearly a decade, and it's truly a magnum opus.


BUY
Lauren IpsumIf the Phantom Tollbooth and Neal Stephenson's Young Ladies' Illustrated Primer had a child, it would be something like Lauren Ipsum. Many books have tried to explain computing concepts using simple stories for children, but none have done it so well as this charming book.


BUY
MakiesMakies are 3D printed dolls you design yourself, for kids who want to play with makerish, STEM-oriented toys that they helped make. Everything about Makies, from clothes to accessories, is thoughtful, fun, and beautiful, and no two toys are the same!


BUY
The Best American Comics of 2015This year's edition of the go-to collection of American comics art and creativity is edited by Jonathan Lethem, who manages to give last year's Scott McCloud-edited volume a run for its money, with a mix of old standbys and new voices that surprise and delight.

BUY
Varidesk Pro PlusThis is a platform that sits on your existing desk, and allows you to easily raise and lower your computer and keyboard, so you can sit and stand throughout the day.


BUY
Hand Held Scalp Head Massager Usually, it's not fun to give yourself a massage, but rubbing this thing on your own head feels great. It's tingling and calming at the same time.


BUY
The WomanizerIt's not a vibrator. It's a gadget that suckles the clitoris. Vanessa Marin, a licensed psychotherapist specializing in sex therapy, reviewed it for Lifehacker and said it "induces powerful orgasms in a shockingly short amount of time."


BUY
Moog Synthesizer KitThe Moog Werkstatt-Ø1 is a patchable, 100% analog synthesizer whose design is based on classic Moog circuits. Assembly is extremely simple: Any user can quickly build this analog synthesizer with minimal tools and expertise.


BUY
USB MicroscopeAt this price, the microscope is an amazingly entertaining device and I find myself grabbing it to check out all sorts of things, including splinters, skin cuts, bugs, and playing card designs.


BUY
The Life-Changing Magic of Tidying UpThis radical, weird, and much-derided book about tossing everything you own that doesn't 'spark joy' has helped me feel better about getting rid of stuff. I hope author Marie Kondo starts a cult. I'd be happy to join the world's tidiest commune.


BUY
On the Move: A LifeI'm a huge admirer of Dr. Oliver Sacks. He's led a very interesting life, as a medical researcher, professor of neurology, lover of music, lover of things that explode, and intrepid psychonaut. His autobiography, published shortly before his death is called On the Move: A Life.


BUY
Miracle Cube TimerIt's a miracle! Not really, but I use this timer every day, usually when roasting my two favorite foods: sweet potatoes and butternut squash. To set the timer place it down with the desired time (5, 15, 30, or 60 minutes) facing up. When your time's up, a loud alarm goes off. To silence it, turn it so the 0 is face up.


BUY
Trick Decks: How to Hack Playing Cards for Extraordinary MagicTrick Decks is an e-book I write that will show you how to easily make different kinds of trick card decks to perform stunning magic tricks. You can make the decks from ordinary playing cards and easy-to-find tools and materials. No special skills are required and these cards are fun to make.


BUY
$10,000 Stack of Realistic Prop MoneyYou could get into all sorts of mischief with a few stacks of prop money. Just $9 for a stack that looks like $10,000 worth of 100 dollar bills.


BUY
Remote Control LED Light BulbThis light bulb screws into any standard outlet. You can control the colors and brightness with the included remote. My daughter loves hers.

BUY
Brabantia Classic Corkscrew Bottle OpenerI'm not much of a drinker. I like to have an occasional sip of my wife's wine when she has a glass. I do enjoy opening wine bottles, though, and this opener by Brabantia is my favorite. It's easy to use, and pretty fool-proof. You just place it over the neck of the bottle and turn the knob. The teflon-coated screw grabs the cork and pulls it out.


BUY
Books to master MinecraftThe four hardcover books (Essential Handbook, Redstone Handbook, Combat Handbook, Construction Handbook) in this slipcase edition are loaded with excellent information for kids and grownups on how to become a master of Minecraft.

BUY
Sonos Play:5Still the best in its class, the Sonos family of networked speakers, amps, and hubs access most music streaming services and your own digital music library, but can also stream any analog audio like the seductive tones from your turntable anywhere in your house. A killer start for a Sonos system is the newly redesigned Play:5 speaker, featuring three tweeters and three mid-range woofers. It sounds absolutely stunning for its size, especially when you use the Trueplay iOS app to automatically tune the Play: 5, or any Sonos speaker, to wherever you place it in the room.


BUY
Soviet Bus StopsOver the course of 12 years, photographer Christopher Herwig traveled more than 18,000 miles around Eastern Europe to photograph the incredible, brutalist, experimental, and downright bizarre bus stops built during the Communist era. "The designers pushed the limits of their imaginations,' Herwig says. "They did not hold back and sometimes, maybe, even they went too far."


BUY
Dennis Hopper: Drugstore CameraA beautiful new collection of the artist/actor's unpublished photographs taken in Taos, New Mexico in the late 1960s and 1970s with one of the earliest disposable cameras and developed at drugstore photo labs. Striking, sexy, personal, and real.


BUY
The Art of the Lord of the RingsThe captivating drawings, maps, diagrams, and sketches that Tolkien drew to help him navigate Middle-earth, and the entire complex universe he created for his novels. Edited by Tolkien scholars Wayne G. Hammond and Christina Scull, the hardcover book contains nearly 200 images, the majority of which have never been published before.


BUY
Sphero BB-8The Star Wars toy of the year, this app-enabled droid will spur mall fistfights and eBay price gouging, leaving plenty of kids and adults crying when they don't get one. Don't fret though. You can find them on Amazon. Sure, you might get gouged there too. But isn't your kid worth it?


BUY
Audio Technica AT-LP60 Fully Automatic Belt Driven TurntableThe Audio Technica AT-LP60 is a fantastic beginner (or revivalist) turntable for the price. Its built-in pre-amp means all you need to do is plug it any powered speakers with an audio input. Forget those vinyl-destroying, vintage-inspired all-in-one units. They're all crap. You won't find a better turntable than this for under $100 unless you hit the second-hand market.


BUY
Craft Design Technology ScissorsMade in Japan, these are modernist shears of beauty. 100% stainless steel and suited for both right- and left-handed cutters.


BUY
This Record Belongs To__________Most contemporary "kids music" sucks. However, this children's vinyl compilation from my favorite reissue label Light In The Attic will delight all ages. The record features the likes of Shel Silverstein, Nina Simone, Donovan, Van Dyke Parks, Vashti Bunyan, Woody Guthrie, and many other musical greats, along with a storybook illustrated by the talented Jess Rotter.


BUY
TV-B-GoneThis marvelous keychain remote control turns off any television with a push of the button. It's great fun in sports bars, airports, restaurants, and wherever else there's an idiot box that annoys you! Grab one now because after more than a decade, inventor Mitch Altman is ceasing manufacturing.


BUY
Z Windups ZMorph Toys
A wind-up truck that putters around before transforming into a dog? A car that happily rolls along until it changes into a dinosaur? What's not to love!
BUY
Alice's Adventures in WonderlandIn celebration of this year's 150th anniversary of Lewis Carroll's Classic, Princeton University Press published this special edition illustrated with Salvador Dali's incredible 1969 artwork for the story. The book also includes an essay by Mark Burstein about the Carroll/Dali connection and mathematician Thomas Banchoff on the math of Wonderland and Dali.


BUY
Kindle PaperwhiteSimply the best e-reader, the current Kindle Paperwhite has a 6' display and a built-in reading light so you don't bug your bedmate. The text is crisp and dark and the battery lasts ages without a recharge and Load it with free classic books from Project Gutenberg before gifting!


BUY
Kurt Cobain's Montage Of Heck: The Home RecordingsBrett Morgen's dark, trippy, and revelatory documentary film packaged with 48 minutes of bonus interviews, a hardbound book, puzzle, movie poster, postcards, and bookmark. Oh yeah, it's also got a CD and cassette of Cobain's previously unheard home recordings: song sketches, weird comedy skits, sound experiments, and demos. Filmmaker Brett Morgen said it's meant to "feel as though one were sitting in Kurt's living room watching him create over the course of an afternoon."


BUY
Star Wars: The Complete Saga (Episodes I-VI) [Blu-ray]This is the collection you're looking for. Plenty of bonus features, from cast and crew interviews to numerous documentaries and featurettes to deleted and extended scenes. It's even got a ton of Star Wars spoofs and silliness, 90 minutes worth in fact, not including The Phantom Menace. Go in 'Machete Order' (Episode IV: A New Hope, Episode 5: The Empire Strikes Back, Episode 2: Attack of the Clones, Episode 3: Revenge of the Sith, ending with Episode 6: Return of the Jedi). After all that, go see Episode 7: The Force Awakens. Again.


BUY
Okki Nokki Record Cleaning MachineEssentially a motorized turntable platter and vacuum system, the Okki Nokki is like a spa treatment for your vinyl. First you wipe the spinning record with the included goat hair brush and special solution, then switch on the vacuum to suck up the leftover fluid and grime from the grooves. I was so delighted by how much better my latest haul of used records looked and sounded that I've slowly been cleaning my entire collection. It's a simple, calming, and quite satisfying process, and the Okki Nokki beats rival machines that cost hundreds more.


BUY
Under The Weather Pop-Up TentMy older brother Rick invented this nutty thing while sitting in the rain at his kid's soccer game, and he's since sold thousands. It's a single-person pop-up transparent shelter designed for spectator sports, the beach, music festivals, fishing, and other outdoor events where it's raining, windy, or cold but you are either obligated to watch or having so much fun you don't want to leave.

BUY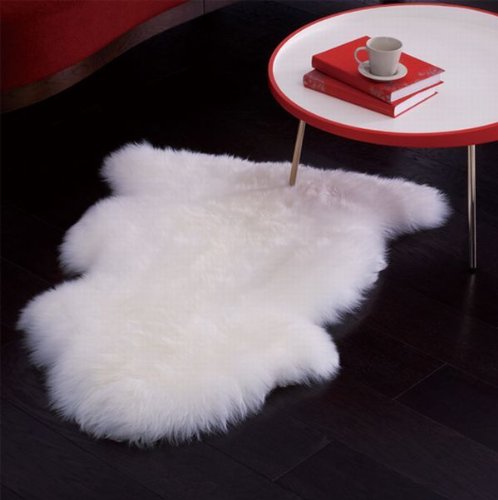 An Excellent But Reasonably Cheap Sheepskin Rug (Cheapskin!) I wasn't expecting much for under $40, but I loved this single-pelt sheepskin so much on a classic Eames chair that I bought a second one for my dog to use as a dog bed. It feels soft and luxurious and comforting under your feet or other bare parts. The manufacturer has been around since the 1880, and operates tanneries in New Zealand and Australia, right in prime sheep farming areas. They sell larger sizes, too.

BUY
Azotea brand Guatemalan Drinking ChocolateBlend with water or the warm milk of your choice, and taste one of the precious things I love and miss most from Guatemala. The typical chocolate preparation in the land of the Maya includes spicy, brown sugar-y notes and a dark, delicious blend of flavors that Central American peoples have enjoyed for many generations. 80% pure cacao, 20% brown sugar, cinnamon, vanilla and salt. Vegan and organic.

BUY
Sport-Brella XLPortable wind, sun, and rain shelter that's easy to set up. Can you open an umbrella? Can you drive a couple stakes into the ground? You got this, then. Haul it to the beach, outdoor gatherings or events, camping, sports, and you feel like you have a little private room outdoors. Comes in 6 different colors. Provides UPF 50+ shade. Opens to 9 feet wide, has a metallic undercoating for additional sun protection, internal pockets for stakes, valuables, and gear, plus top wind vents and side zippered windows for efficient airflow. Water resistant, weighs only 11.5 pounds. I first saw someone else on our local beach use it, and asked them where they bought it. Amazonned one for myself. Now I use it nearly every weekend, and love it.

BUY
Hydro Flask Insulated Wide Mouth Stainless Steel Water Bottle, 32-ozDon't drink from plastic bottles or disposable cups. You're ingesting who knows what chemicals with who knows what effect, over time. Carry your own water, tea, coffee, or whatever warm or cool or icy cold beverage you like in this BPA-free insulated metal bottle. Everyone on your list could use one, and they come in a bunch of nice colors, or brushed metal. Powder-coated matte finish exterior that never sweats. Lifetime warranty.

BUY
Shark Bagless Navigator Freestyle Cordless Stick Vacuum (SV1106)For $80-$90 depending on what discount is offered when you order, this is a great value for a cordless, swivel steering vacuum. Perfect gift for someone who's away at college, or anyone with an office, creative studio, apartment, or playroom that just needs frequent easy tidying. Lightweight, compact and sleek design, great pick-up power with no messy bags. You get a full charge from zero in about 4 hours. This vacuum changed my life. I always hated vacuuming because I had shitty ones before. I really enjoy vacuuming around my office during the day with this thing!

BUY
Black & Decker CHV1410L 16-volt Lithium Cordless Dust Buster Hand VacThe classic hand vac for keeping your office, home, workshop or hackerspace tidy. CHV1410L has strong suction, and a bagless dirt bowl that's easy to see and empty. Holds a charge for up to 18 months when it's off the charger. High efficiency Lithium ion chargers protect it by automatically shutting off when the battery is charged, so you can store it on the charger.

BUY
Fagor 6-qt. Electric Pressure CookerMark turned me on to this tool when we were recording a podcast together, and I ordered it trusting his opinion. I can't believe I never had one before. I use my Fagor every single day now, a couple times a day. Oats in the morning, soup or stew or rice or beans or who knows what for lunch or dinner. Cook meats like brisket, ribs, pork, even a whole chicken. Make that bone broth! Experiment with molecular gastronomy techniques, and rev up your Maillard reaction. Cook perfect rice. It's fantastic for hot weather cooking, too: you don't have to heat your kitchen up.

BUY
Effigy Pipes by Ray's Pottery ShopRay Aldridge is a master of wheel-thrown porcelain pottery. He makes a lot of different things, but my favorites are these beautiful, whimsical effigy pipes. The little legs give them stabilization, but also remind me so much of ancient Native American and Asian pipes from which ceremonial and medicinal smoke was inhaled.

BUY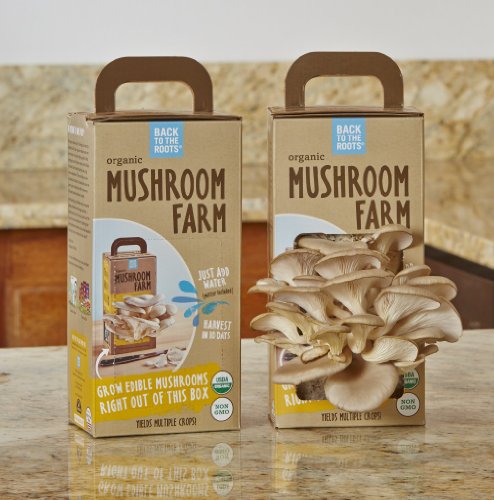 Back to the Roots Organic Mushroom Farm Grow delicious and healthy organic oyster mushrooms in a couple of weeks. Great gift for foodies, families, geeks, and kids.

BUY
Apple iPhone 6sThe camera and the on-board smarts for processing images and video are better than ever. This thing is my entire creative studio and almost everything I need to do my work. I don't carry a fancy camera anymore, or an audio gear kit, or a video camera. This thing really is everything. I go big on screen size and storage capacity, with that in mind: the Plus, and 128 GB.

BUY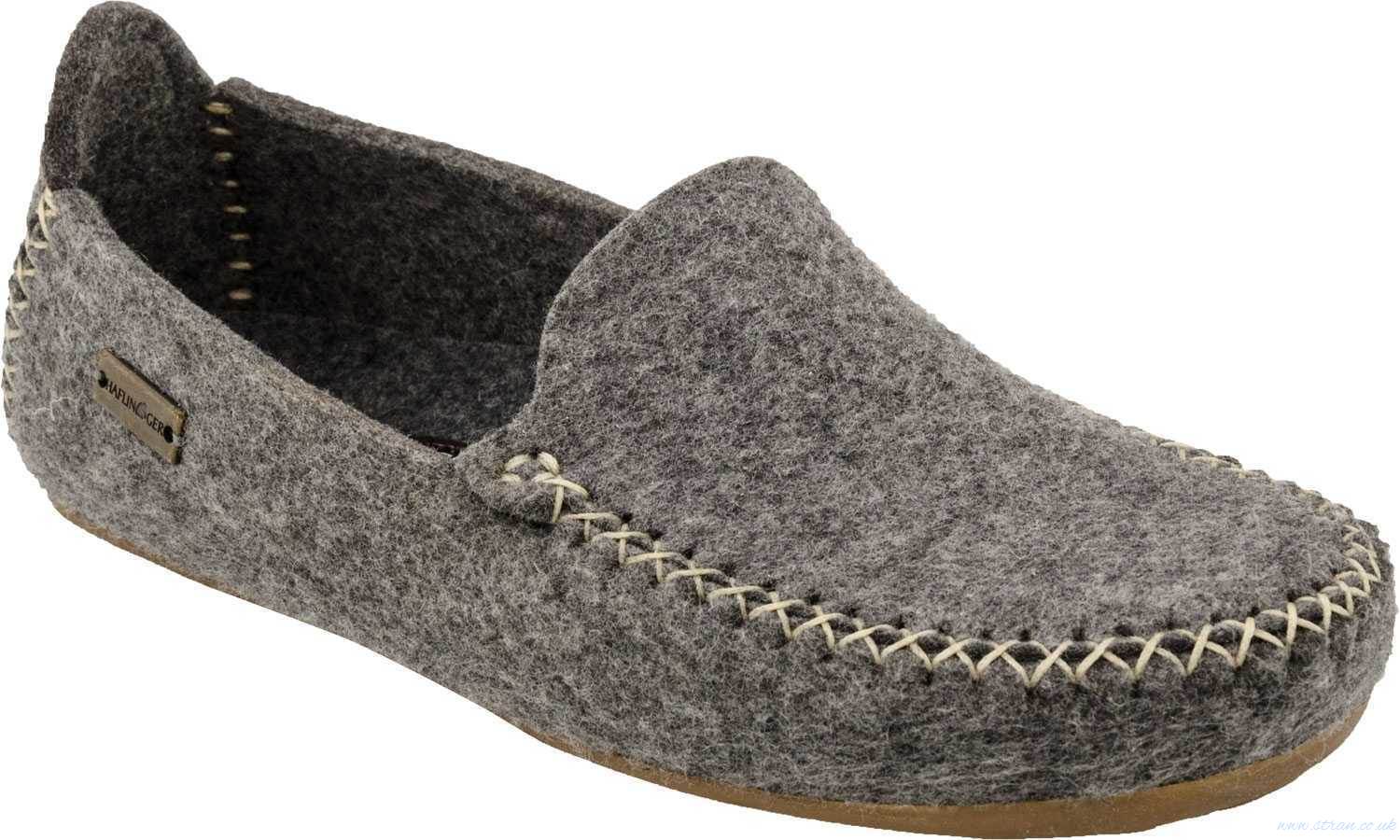 Haflinger German Felt Moccasins for men and women

Wool felt upper for warmth and comfort. Removable cork/latex cushioned insole, add your own orthotics if you want. Everest outsole. Haflinger is the largest manufacturer of boiled wool in Germany, and was founded 50 years ago as a family-owned business. It's run today by the grandson of the founder, and known for outstanding quality and workmanship. Just look at it! You know they're comfy. If you're buying a pair for someone else, you need to buy a pair for yourself, too. Also comes in mens' sizes.


BUY
Cuisinart DFP-14BCN 14-Cup Food Processor, Brushed Stainless SteelThis is the food processor to get if you're serious about having a great tool in your kitchen to broaden your happy foodie horizons. Extra-large feed tube holds whole fruits and vegetables. 720-watt processor has a 14-cup work bowl, 4mm stainless steel medium slicing disc, stainless steel shredding disc, and chopping/mixing blade. Includes a spatula and recipe book.


BUY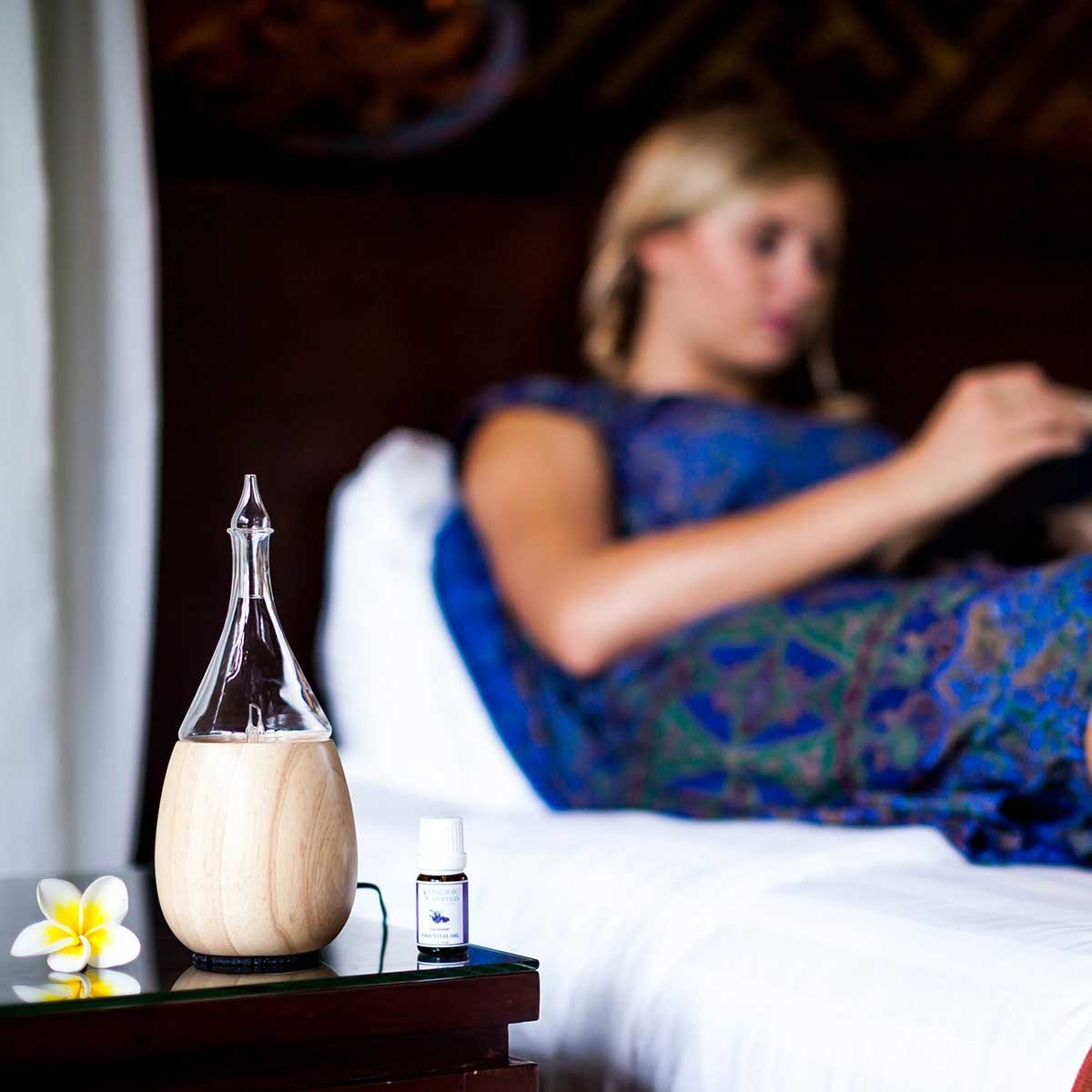 Raindrop Essential Oil Diffuser
There are a number of ways to get the scent from essential oils into the air. If you're serious about enjoying high quality oils, and getting the most out of them, you want this nebulizer/diffuser. Pure oils, no water needed. Smell fantastic aromas throughout your whole home or creative space (up to 800 sq. ft.), or limit the amount of scent emitted with personal volume control and timed cycles. Most diffusers are made of cheap plastic. This is glass and wood and looks beautiful.


BUY
Real Wax Flameless Candles w/Auto Timer
Warm, comforting, peach-colored light flickers from these ombre flameless candles. Set up an auto-timer with the flick of a button, and they turn on and off automatically every day at the same time from that day on. Better than actual candles for three reasons: a thousand hours glow time per battery pair, you don't have to go around your house and light each one, and you don't have to worry about accidentally burning your house down. Each wax candle has a soft ombre design that fades from dark to light. They smell faintly of vanilla, in the nicest way.


BUY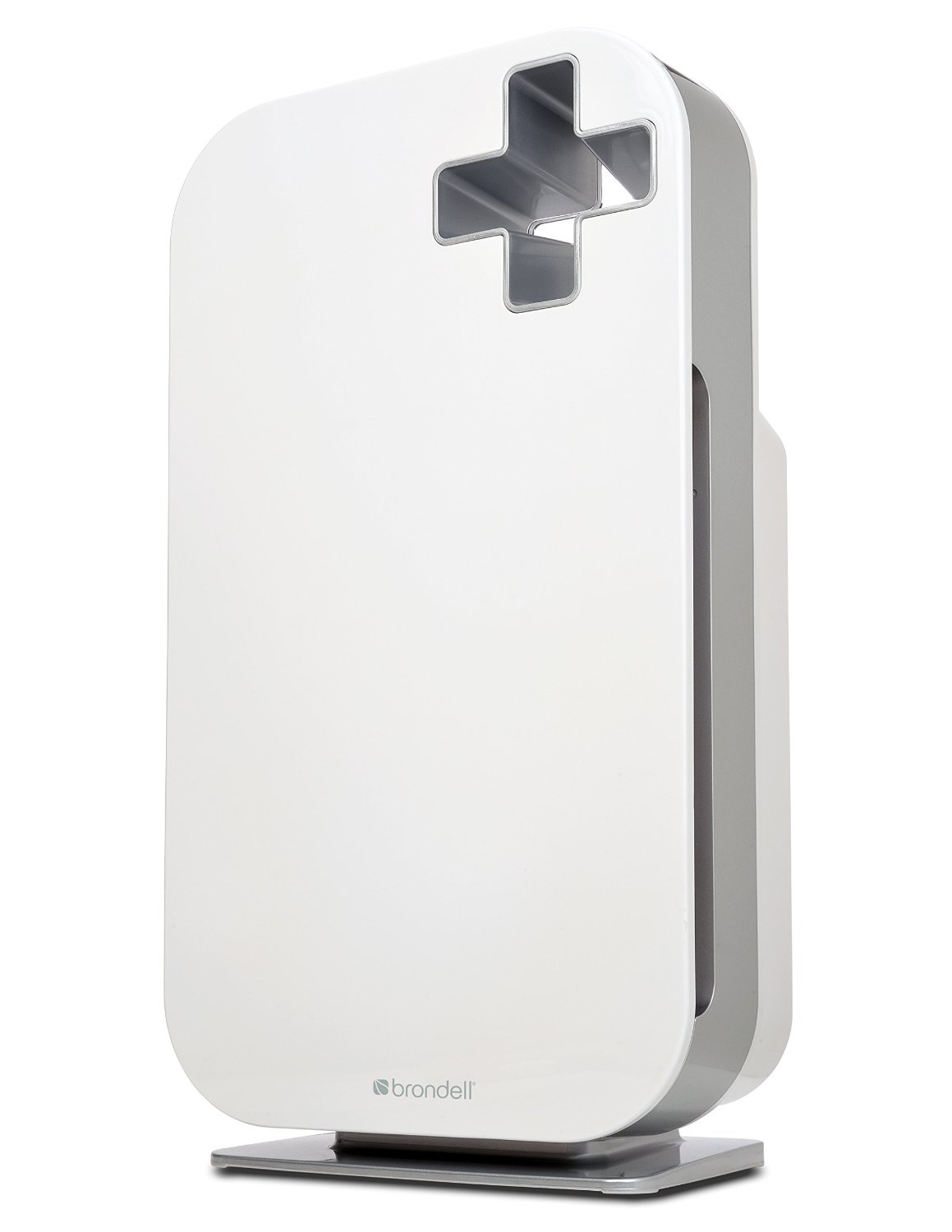 Brondell O2+ Source Air Purifier
I bought mine 6 months ago and have experienced a big reduction in allergy symptoms. High quality, reasonable price. It captures dust and dander and tiny particles you don't need to be breathing— but also filters volatile organic compounds (VOCs). Three-stage advanced purifier system includes certified True HEPA and Granulated Carbon technology. Glowing light indicator tells you when it's working. One time my dog farted a particularly noxious plume and this thing kicked into high gear with an emergency red glow. That's when I knew I'd be giving it a five star recommendation in our gift guide.


BUY
Maruman Mnemosyne Special Memo NotepadIt is only fitting that the loveliest paper to write on I have found is named after the Greek personification of memory, Mnemosyne. If you like to write with fountain pens, sketch with colored pencils or otherwise enjoy the physical art of writing, the Maruman's Mnemosyne is the best I have found.


BUY
Levenger L-Tech 3.0 Fountain PenSince reviewing the Levenger L-Tech 3.0 in June, it has become my absolute favorite every day fountain pen. I use it with Noodler's Red Black ink. This pen has deposed my Parker Duofold as the king.


BUY
Hallmark Star Wars Rebels Chopper Christmas OrnamentWhile I am sure BB-8 is going to get most of the holiday attention, Star Wars Rebels adorable C1-10P is the most anti-social and perhaps downright psychotic of the Star Wars astromechs, and thus my favorite. Ring in the holiday cheer with Chopper!


BUY
Prismacolor Verithin Colored Pencils, Set of 36 Assorted Colors (2428)After coloring and sketching stuff with the crayons every restaurant gives my daughter, I decided to try some colored pencils. This set has me covered! A perfect gift for anyone who likes to draw.


BUY
STAR WARS Admiral Akbar Plush Dog Toy, 10" L X 9" WIT'S A DOG TOY!


BUY
Buckaroo Banzai BANZAI INSTITUTE lapel pinThe Banzai Institute for Biomedical Engineering and Strategic Information was founded in 1972 by Doctor Buckaroo Banzai, but what are they doing with that watermelon?


BUY
iPhone 6 6S Wireless Charging Receiver Phone Case Need a gift for someone who works from coffee shops and other quasi-public internet access spots? Wireless charging is becoming the norm, this case works great!


BUY
Orvite Ceramic Burr Manual Coffee Grinder – Portable Stainless Steel Conical Coffee Mill with Hand Crank – Aeropress & Espresso CompatibleA great stocking stuffer for any coffee lover. This grinder features ceramic burrs and is sized well for car camping and possibly backpacking. It serves me well.


BUY
A Treasury of Great Recipes, 50th Anniversary Edition: Famous Specialties of the World's Foremost Restaurants Adapted for the American Kitchen (Calla Editions)My favorite used bookstore find of the year was a first edition of this amazing guide! Mary and Vincent Price's amazing cookbook is pure genius. Take a trip back in time, experience some of the world's greatest restaurants and catch a glimpse into the wit and wisdom of the talented Price family!


BUY
Alfred's StagePlayer Guitar Stand and StoolFantastic for any guitarist. This stool lets you store your guitar in a useful spot, and quickly have access to it for practice!


BUY
Amco Rub Away BarRub this stainless steel bar on your hands under cold water. The lingering smells of onions and garlic will disappear. Really!


BUY
UltraFire 7w 300lm Mini Cree Led Flashlight Torch Adjustable Focus Zoom Light LampThis tiny, cheap flash light is perfect for any stocking!


BUY
Innoo Dual USB Solar Battery Charger Need a gift for someone who likes camping or backpacking? This portable, waterproof, dust-proof and shock-resisting solar charger will keep phones and tablets juiced up!


BUY
Lomography Holga GreenWhat do you gift a hipster? A Holga Starter kit.


BUY
G-21 Super GooseLooking for a gift for your friend, the publisher of a small, independent arts and culture website with a silly name? They need a G-21 Super Goose! Trust me. That is what they want. Not a book.

BUY
The Complete ElfquestEmerging somewhere between old-world picturebooks, Japanese animation and American comics, Elfquest is the perfect fantasy antidote to Tolkien and his derivatives. My favorite graphic novel series of all time is back in print, and the first epic installation–700 pages!– is just $20. See Wendy Pini's fabulous art up-close in the massive and beautiful Elfquest Gallery Edition, an absolute must-have for fans, and catch up on the latest series with The Final Quest Volume 1.
Shure MV51Tiny and classically-designed, Shure's latest mics are just the ticket for getting easy high-quality results for podcasting and smartphone recording. The MV51 is heavy and durable, has settings for various uses, a kickstand for desktop use, and connects via USB. Meanwhile, MV88 is the best Lightning-port miniature on-phone mic I've tried.
iPad ProThin, cleanly-designed and refined to perfection, Apple's largest model is the tablet of choice, especially for artists: the Apple Pen is the equal to Wacom products, with even less on-screen latency. If only there were more professional-grade design apps on iOS…
PlayStation 4Sony's game console is the best, this time around: the most powerful, compact and successful of this generation. Unless you have a franchise to follow, just get this one.
Alienware AlphaSmaller than a game console, Alienware's Alpha is the best-designed mini gaming PC going, and at $549 offers superior performance to anything you might build from scratch at that budget. It'll be perfect for SteamOS, too–when it arrives. Storage and memory can be upgraded, but the video card cannot.
King Cube IceStill the One.
Pound o' DiceApproximately 100 dice in all sorts of types, styles and colors: 6, 8, 10, 12, 20 & 30-sided will comprise most of the bag. You can also order D6 only.
Amiga ForeverFor $10, get the software you need for no-nonsense emulation of the world's first psychedelic computer. Dozens of classic games and demos come free, but the rest aren't hard to find. And the C64 emulator comes free.
SenseSense sits on your bedside table and combines the insight of your sleep patterns with the data of the environment in your bedroom, including noise, light, temperature, humidity and particles in the air. When you know what helps or hinders your sleep, you can fix it.
Twin Peaks Box SetThe new series starts next year; get caught up on the dense, mysterious 2-seasons-and-a-movie original to ready yourself.
Minecraft LegoThe expansive sandbox game/simulator/religion, without the expanse.
Blank Playing CardsMake your own games! Or just stare at them. Whatever.
JengaThis classic gift stacks up well against the others in this guide.
Bacon SoapWhy buy mass-produced Bacon-scented soap when you can get it deliciously hand-made?
Unused PunchcardsYou just never know when you'll need to tell an IBM 1400 where to get off.

Affiliate links are used throughout this guide, and buying items through them means Boing Boing gets a cut from the retailer (Amazon, Thinkgeek, etc). This helps support the site, and we appreciate your relentless consumerism.
function jumbleSponsoredItems() { var grp = $("#sponsoreds").children(); var cnt = grp.length;
var temp,x; for (var i = 0; i < cnt; i++) { temp = grp[i]; x = Math.floor(Math.random() * cnt); grp[i] = grp[x]; grp[x] = temp; } $(grp).remove(); $("#sponsoreds").append($(grp)); } jumbleSponsoredItems(); function jumblePicks() { var grp = $("#picks").children(); var cnt = grp.length; var temp,x; for (var i = 0; i < cnt; i++) { temp = grp[i]; x = Math.floor(Math.random() * cnt); grp[i] = grp[x]; grp[x] = temp; } $(grp).remove(); $("#picks").append($(grp)); } jumblePicks(); function makeList() { var picks = $("#picks").children(); var sponsoreds = $("#sponsoreds").children(); var totalnumberofitems = picks.length + sponsoreds.length; var items = new Array(); picks.splice(1, 0, sponsoreds[0]); picks.splice(4, 0, sponsoreds[1]); picks.splice(8, 0, sponsoreds[2]); picks.splice(12, 0, sponsoreds[3]); $("#items").append($(picks)); } makeList();