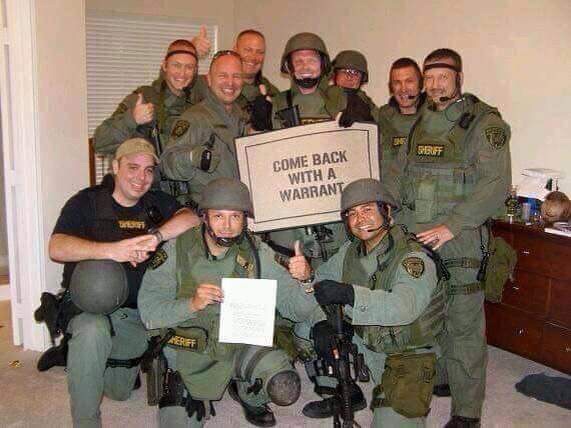 The Come Back With a Warrant" doormat is an American classic (I prefer my suburban take on the motif).

In this photo -- provenance unknown -- sheriff's deputies in terrifying military-surplus gear pose with such a doormat and a piece of paper (presumably a warrant) in someone's house (presumably the doormat's owner).
Redditor Tyguy462 called it "The most American response to the most American door mat."