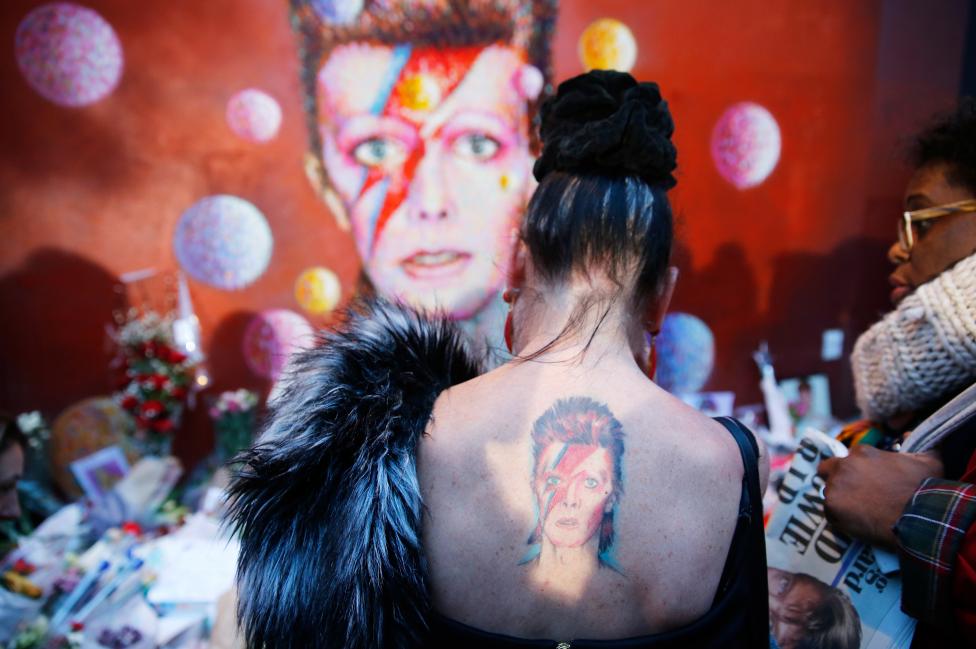 A woman with a Ziggy Stardust tattoo visits a mural of David Bowie in Brixton, south London, January 11, 2016. REUTERS
Images from around the world today, as fans mourn the death of David Bowie. He died Sunday, January 10, 2016. He was 69, and had been receiving treatment for cancer for 18 months, according to reports.
All photos: Reuters, from January 11, 2016.