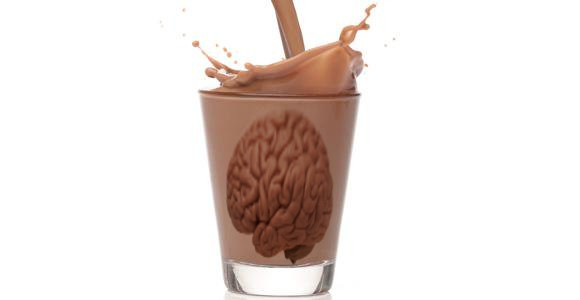 The University of Maryland's Maryland Industrial Partnerships program hooks up researchers with businesses: just before Christmas, MIPS sent out a press-release claiming that a local brand of chocolate milk aided in recovery from concussions sustained playing high school football.
Specifically, the press release quotes Jae Kun Shim, a professor of kinesiology in the School of Public Health: "High school football players, regardless of concussions, who drank Fifth Quarter Fresh chocolate milk during the season, showed positive results overall. Athletes who drank the milk, compared to those who did not, scored higher after the season than before it started, specifically in the areas of verbal and visual memory."
Needless to say, as with all claims about showstopper nutritional outcomes, this one is bullshit.
MIPS also throws out terms like "protein," "calcium," and "electrolytes," which are "likely to be critical for the recovery process after brain injuries," but glosses over the fact that a single serving of this chocolate milk contains the equivalent of eight teaspoons of sugar.

Obviously, press releases can't be expected to contain all of the information in a piece of scientific research, which is why scientists publish their work — so it can be reviewed and reproduced.

However, in this case, the press release is all anyone has to go on, as MIPS has not yet published this study, nor does it appear to have been peer-reviewed by an outside source.
But even though the study is not being made available for public vetting, the MIPS release includes a statement from a school superintendent who says "Now that we understand the findings of this study, we are determined to provide [the chocolate milk] to all of our athletes."
University Ripped For Pushing Chocolate Milk As Concussion Treatment
[Chris Morran/The Consumerist]
(Image: human brain on white background, _DJ_, CC-BY-SA)