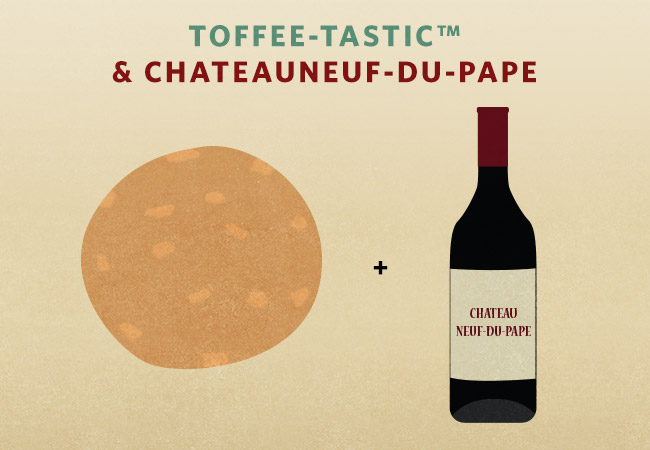 Jessica Norris, wine director at New York City's Del Frisco's Double Eagle Steakhouse, worked with Vivino to develop 12 wine-pairings for Girl Scout Cookies, so that you can extract maximum pleasure from your midnight wolf-down sessions as you try desperately to rid your home of the tiny, sugary punishments for your charitable spending.
Toffee-tastic™ cookies are buttery with toffee bits. While the toffee alone screams for a tawny port, accompanied with the cookie, a Chateauneuf-du-Pape, a red blend from southern Rhone valley, would be a better choice.

Trios are peanut butter oatmeal cookie chocolate chip cookies, which also happen to be gluten free. Pick a Washington State Syrah because the dark berry in the Syrah will work great with the peanut butter and chocolate chips.
We Paired Girl Scout Cookies and Wine and the Results Are Amazing [Tracy Byrnes/Vivino]
(via Kottke)