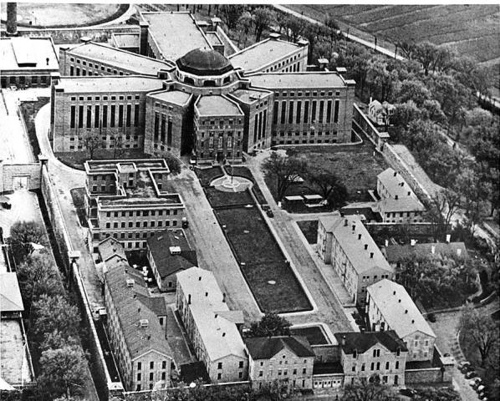 Chelsea Manning's helpers write, "Citing potential copyright infringement, the Army censored materials on prison censorship from the Electronic Frontier Foundation that were
sent to Chelsea by one of her volunteers."
Censored articles included "The FCC Should Ensure Digital Rights for Prisoners and Their Families" and "Defending Prisoner Rights in the Digital World: 2015 in Review."

The EFF's material was clearly Creative Commons licensed. Other censored
items included: relevant public records from the U.S. Bureau of Prisons,
EFF's comments to the Federal Communications Commission,
and articles from Buzzfeed
and Harvard Business Review.

As Chelsea stated in her tweet, censorship
makes it harder for her to do her research and write her articles. Cindy
Cohn, the EFF's Executive Director is still awaiting a response to her
letter of last week.

Military Prison Blocks Chelsea Manning from Reading EFF Blog Posts
[Dave Maass/EFF]


(Image: Leavenworth prison c1910, PD)