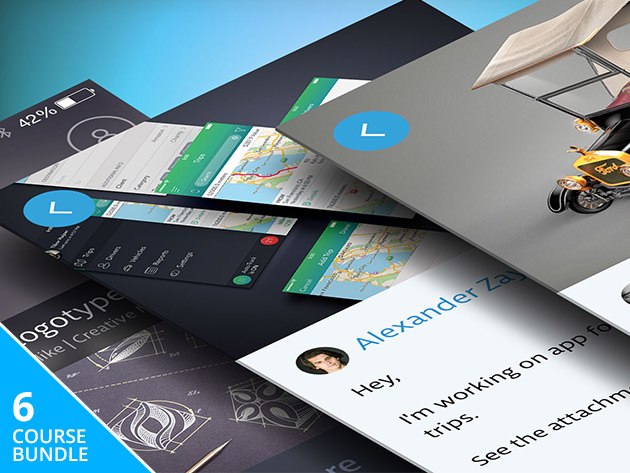 You know how when you're playing around on your favorite app and you're tapping and swiping and it all feels so easy and looks so good? That's UX and UI and someone built and designed it so that your experience would be easy, fun and awesome. Now for 96% off, you can be that guy and create amazing tech products that users are obsessed with. Swipe, tap and create apps and sites that capture hearts across the boards. Start racking up those likes for your own work.
There are eight courses here with a total of over thirty nine hours of content. This includes lessons on becoming a senior design strategist, rapid prototyping, and building for mobile on both Apple and Android. You'll learn tactics from major companies on how they utilize design to keep customers coming back for repeat engagement. After running mobile tests you'll learn why some platforms work and others don't and apply the same design principles used for some of the most popular apps in the world.
Your portfolio will now include samples of your UX and UI work. Not only will you know the design strategies behind the interface here, but you'll know the business elements that drive user retention. For 96% off right now, all this content can be yours to peruse at your own pace and take your skills to the next level, to bump up your title at your current job or take your talents on the road to a whole new gig. Check out the link below for more details.
Save 96% on this UI/UX Designer Bundle in the Boing Boing Store.
BONUS FREEBIE
Bootstrap 3.0 Themes Mega Bundle Put those new UI/UX skills to use and create a stylish, responsive website with this freebie theme bundle.