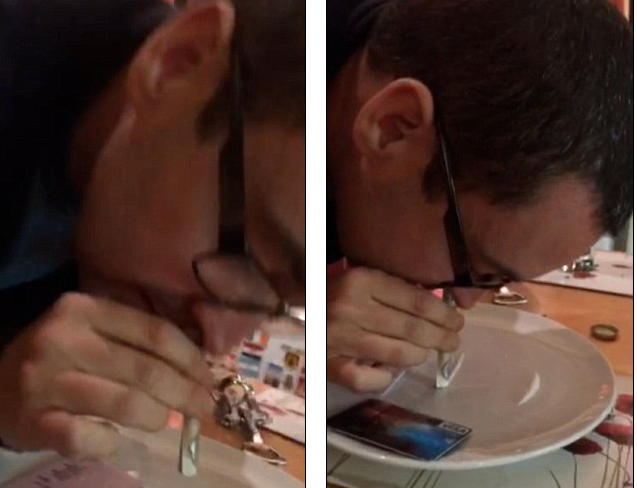 Image:
SUN
Here's a report about a Catholic priest said to have been found snorting cocaine in a room adorned with Nazi symbols. In other words, another Monday on the internet.
Father Stephen Crossan has "taken leave from the priesthood" after images were published of him sniffing what sure looks like coke through a £10 note on a night of drinking in July 2015 in Banbridge, County Down, UK.
All of this unpriestly behavior took place in a room with Nazi memorabilia.
It sure does sound as if he's saying "I shouldn't" as he leans in for a good snort.
"Catholic priest Fr Stephen Crossan 'caught snorting cocaine in Nazi room'" [BBC News]
(Thanks, Christian Nightmares!)