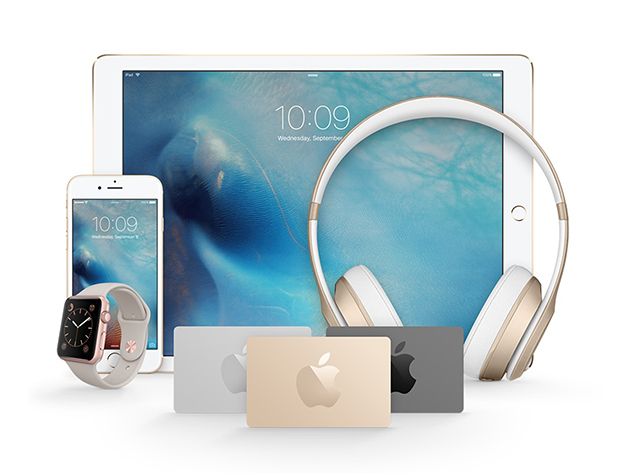 Lose your iPhone?  Wanna step up to the latest iPad or Apple TV? Or maybe you've been eyeballing one of those Apple watches?
The possibilities are endless...but extremely doable if you're the lucky winner of Boing Boing's awesome $1,000 Apple Store Giveaway.
What do ya get? Just what we toldja...1,000 bucks worth of Apple credit to throw around in any direction you see fit. Do a complete tech makeover and let your friends at Boing Boing foot the bill. Either put it all toward a new Macbook Air or buy a thousand friends a $1 Apple Store gift card...it's all up to you. Although we'd advise against the gift card idea, because...well...that's just crazy. But it's your call...
How do you win?  Again...simple.  Just sign up via Facebook or email and then be that ridiculously lucky visionary who gets their name randomly selected.
You can even earn yourself an extra shot at the big prize if a friend of yours (whose 21 or older, of course) also enters the Sweepstakes by following the Additional Entry instructions on the screen.
Enter now...registration ends April 13.  Good luck.