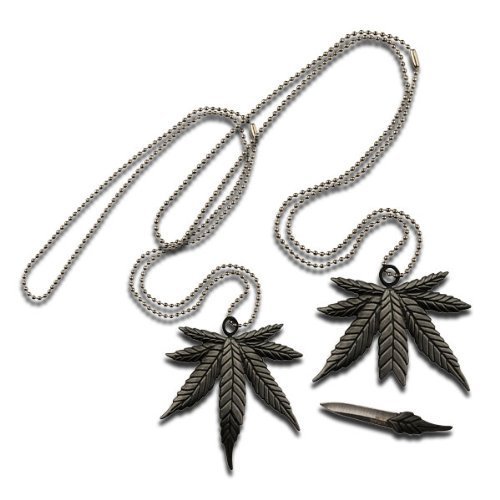 Feeling threatened at the Cannabis Cup? Unsheathe this half-inch blade, secreted in a marijuana leaf pendant!
I'm surprised by the number of marijuana themed knives available. Perhaps I should not be, it can be tough staying mellow.
Evidently the pendant knife is quite dull, perhaps armed marijuana enthusiasts open a lot of envelopes!
Fantasy Master FM-642 Hidden Neck Knife with Marijuana Zinc Alloy Emblem Handle via Amazon