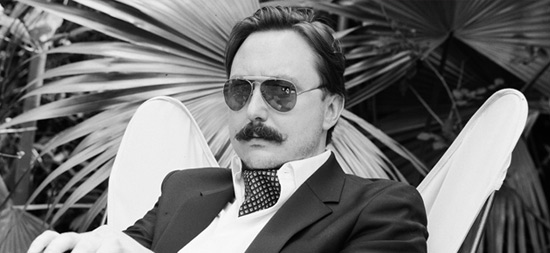 Comedian John Hodgman, who is incredibly well loved here at Boing Boing, today endorsed Hillary Clinton.
Full text is here.
Just because the social and economic right wing are in flailing, comic disarray at the moment, it doesn't mean they are not a force. Or that conservative voters are not still our friends, family, neighbors, and fellow citizens.

I don't think this is a time to laugh at the Republican party.

I think it is a moment to consolidate and continue our gains, enact new progressive policies; let existing progressive policies mature in place; offer independent and new voters the allure of continuity, professionalism, and effectiveness; and gradually regain the congress.

(This makes me sound pretty conservative for a liberal! And maybe that's just who I am now in my 45th year as a human)

I will certainly vote for and work for Sen. Sanders should he gain the nomination.

But today I am voting for Hillary Clinton.

Yes, she has wanted this job for a long time. There is no crime in that. It's in the constitution! I think she's earned it. And while I cannot predict the future, I am curious and eager to see what she does once she gets it.

So that's what I think.
Hillary Clinton for President by John Hodgman