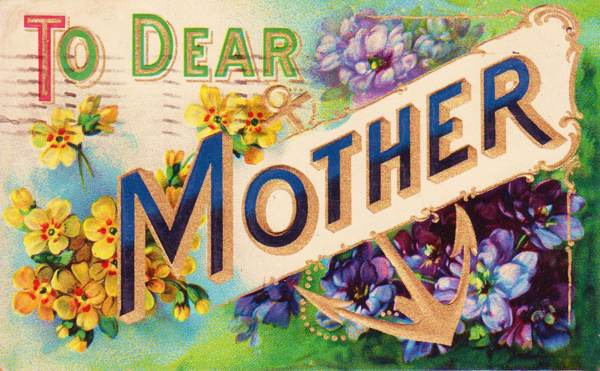 Hey all you spoiled sons, daughters, and fathers out there! Take 5 and make your Mother's Day purchase before it's too late! You've got until May 6 – less than two weeks, but no worries. The 7 books listed in this handy Wink Books Gift Guide have been hand-picked for 7 different types of moms: bakers, crafters, survivalists, cocktail mamas, cat lovers, journal addicts, and the all too popular frazzled moms. The best part: all the books on this list can be delivered in 1-2 days. So order now, while supplies and time lasts!
For the gourmet pastry chef:

Meringue

by Jennifer Evans Gardner and Linda Jackson / Gibbs Smith

$19 Buy a copy on Amazon
A decadent, fancy dessert, meringue is more than just a beautiful white fluff that sits on top of a sweet lemon pie. As it turns out, meringue comes in many different shapes, textures and forms, from melt-in-your-mouth cookies and creamy pies to thick frosting and crisp pavlova shells topped with fruit and whipped cream. This beautiful book is both an art piece as well as a really fun cookbook.
For the mother of cocktails:

The Bar Book: Elements of Cocktail Technique

by Jeffrey Morgenthaler and Alanna Hale / Chronicle Books

$20 Buy a copy on Amazon
While the author does include expertly curated recipes for some must-know cocktails, instead of focusing on what to mix (which can always be found with a quick Google of "How to make a Cosmopolitan"), it focuses on how, why, and when to mix it. A perfect blend of science, theory, philosophy, history, and personality, The Bar Book is a must-read for anyone who wants a deeper look at what exactly it means to be a good bartender. – Michelle Kaatz

For the troop leader:

Why Knot?

by Philippe Petit / Harry N. Abrams

$16 Buy a copy on Amazon
Any mom with a scouting or survivalist spirit will love this book by tightrope performer Philippe Petit. With neat and simple illustrations, easy-to-follow instructions, and irresistible red shiny rope that comes with the book, Petit teaches us 60 useful knots while weaving historical knotting tales and his own personal anecdotes throughout the pages. His passion is both compelling and infectious.
For the frazzled mom:

The Mindfulness Coloring Book Vol 1 & Vol 2

by Emma Farrarons / The Experiment

$9 Buy Vol. 1 on Amazon
I think any book with the word "anti-stress" in the subtitle has an excellent shot at success, but Farrarons' coloring book for adults is also appealing for its pleasing, just-simple-enough modern designs as well as its smaller size, which makes it less daunting than a lot of the other popular adult coloring books out there. For on-the-go sometimes frazzled mothers (that would include just about all of us!), this is her antidote.

For the journal addict:

Let's Go Letter Hunting: A Field Guide to Typographic Expeditions

by Friends of Type / Princeton Architectural Press

$12 Buy a copy on Amazon
I have a particular fondness for the themed journal, of which Let's Go Letter Hunting is a prime example… Besides an introduction to the joys of letter hunting and an anatomy of type page, the bulk of the journal switches between three types of graph paper – dot, isometric, and grid – printed in orange ink… Graph paper is one of my favorite things to draw and dream on. And you can obviously use the notebook however you wish. – Gareth Branwyn

For the crafty mama:

Pride & Preju-Knits: 12 Genteel Knitting Projects Inspired by Jane Austin

by Trixie von Purl / Harper Design

$18 Buy a copy on Amazon
Pride & Preju-Knits contains 12 knitting projects (scenes) based on Jane Austen's six novels. Every element in these scenes can be knit, including main characters, accessories, animals and furniture. There are detailed instructions…[which] include the materials, the gauge and how to finish off the piece… anyone can appreciate the imaginative handiwork and enjoy this charming little book. – Carole Rosner
For the kitty-cat lover:
Felines of New York: A Glimpse into the Lives of New York's Feline Inhabitants

by Jim Tews / Simon & Schuster

$11 Buy this book on Amazon
A beautiful book with glossy pages, the photographs of the myriad cats in Felines of New York are as diverse as the cats themselves… Jim Tews takes snapshots of the cats he encounters in New York – both feral and community cats, as well as those that live with human owners. From the purebred to those with dubious origins, the photographs are beautiful portraits of cats in their habitats, and short interviews provide insight to their lives. – Carolyn Koh