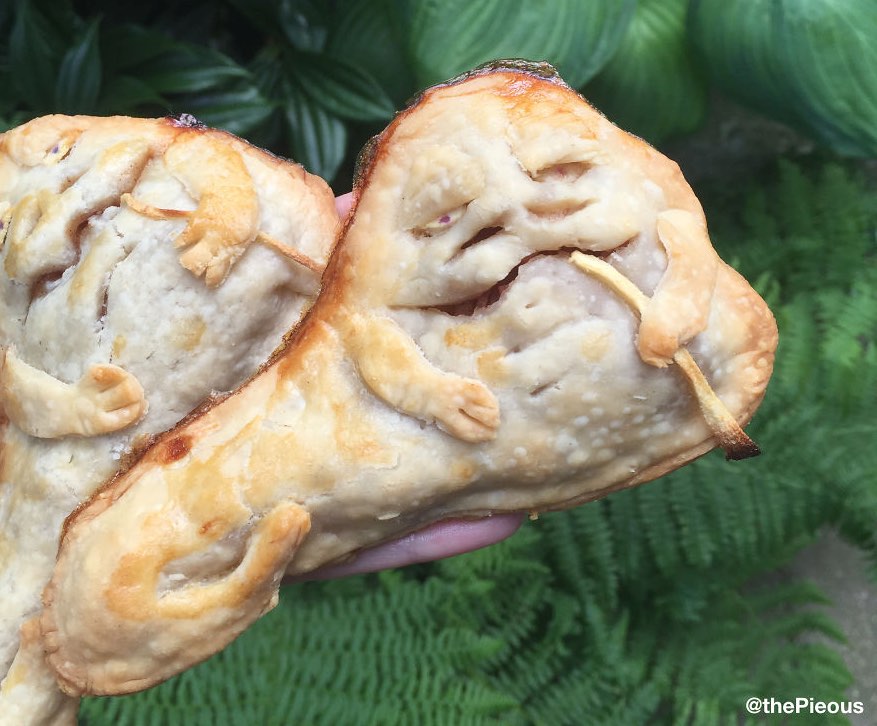 Pie designer Jessica Leigh Clark-Bojin made these mouthwatering Jabba the Hutt turnovers!


Ingredients:


– 2 apples
– bit of cinnamon
– one package of Pillsbury pre-made pie crust

"I Made A Batch Of Jabba The Hutt Turnovers For Star Wars Day" (Bored Panda via Laughing Squid)


They would go well with Han Solo in Chocolate Carbonite!


See more creations on Clark-Bojin's Instagram feed thepieious!