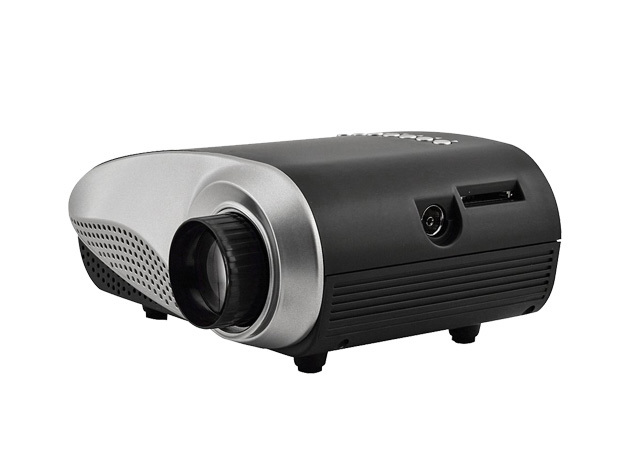 We'd all love a 75-inch TV screen on which to view our favorite shows. But not all of us can drop the cash needed to get one of those broadcasting beauties (or even have the space needed to house them).
Thankfully, there's an alternative. With the SainSonic Mini LED Portable Projector (only $59.99 in the Boing Boing Store), you can project a picture measuring up to 100 inches, virtually anywhere and without taking up valuable space.
Just plug the SainSonic into any computer, game console or small TV, then point it at a clear wall to enjoy a big-screen experience at an affordable price. The SainSonic hooks up via HDMI, USB or SD card ports, meaning you'll always have a way to connect.