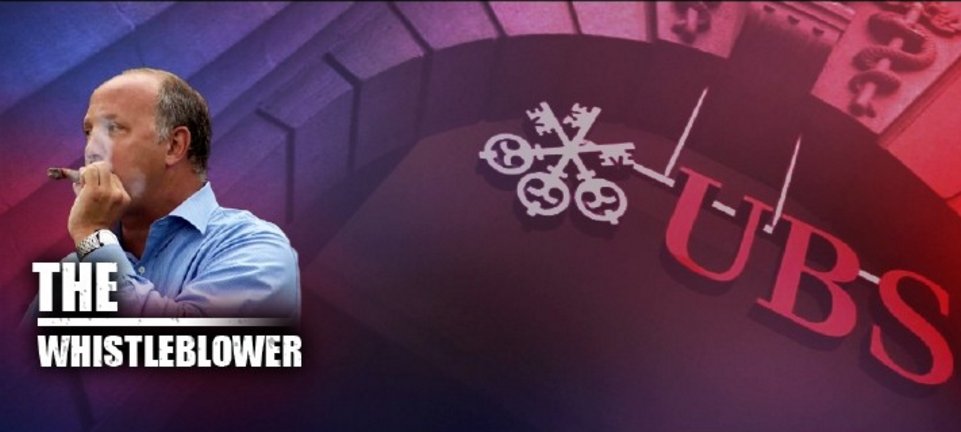 This interview with UBS whistleblower Brad Birkenfeld is as neat a case study in financial corruption as you could ask for: Birkenfeld's disclosures detailed 19,000 US tax evaders, including the bank's super-secretive list of "politically exposed persons," including people who laundered money for terrorists, and the US government threw him in prison (as well as paying him the largest reward in US history), declined to prosecute three quarters of those implicated, and then put him in prison.
Birkenfeld made his disclosures in 2007, during the second Bush presidency. UBS was a major donor to the Bush campaign. The Obama administration took over the investigation after his inauguration, with Hillary Clinton improperly taking the lead, working with the Swiss foreign minister. She helped broker a deal whereby the bank got to hold onto $1B of the profits it made from its role in crimes.
And then in July 2009, the bank agreed to pay a settlement of $780 million dollars. Birkenfeld calls it a "sweetheart deal" because it was about a billion less than the profit UBS made from the illegal accounts. What's more, UBS would only have to give up 4,450 tax evaders out of 19,000. There was no explanation as to who decided which names were divulged and which ones got conveniently buried.

...It's a continuation of Swiss bank secrecy, American style. This was not a real investigation. This was to cover up for the rich and powerful people in this country, the millionaires and billionaires, and politicians who had accounts in Switzerland.

Clinton and the State Department declined to comment for this report. Earlier, Clinton defended the deal by saying the Swiss helped the U.S. on many difficult diplomatic fronts including in Iran and Turkey.

Not long after the deal was sealed, President Obama was seen enjoying a round of golf with UBS chairman for the Americas, Robert Wolf. Wolf told us he didn't know about the deal beforehand and the U.S. businesses he managed were not under investigation. He went on to become one of Obama's biggest campaign donation bundlers in 2012. And UBS donations to the Clinton Foundation skyrocketed, according to the Wall Street Journal. A Clinton campaign spokesman told the Journal that, any suggestions that [Clinton] "was driven by anything but what's in America's best interest would be false. Period."

Birkenfeld: We still don't know who the 'PEPs' were. They should be made public to the American public, so they can see who was breaking the law. Most of the other people in this country pay their taxes, but these people made millions, if not billions offshore. So why is it that those names aren't made public?
There's one final twist to the story. Whistleblowers are entitled to up to 30 percent of the money collected from tax evaders. With Birkenfeld's evidence, the IRS was able to recoup $5 billion. One month after he got out of prison, he got the largest IRS award ever.

The Whistleblower
[Full Measure]
(via Naked Capitalism)