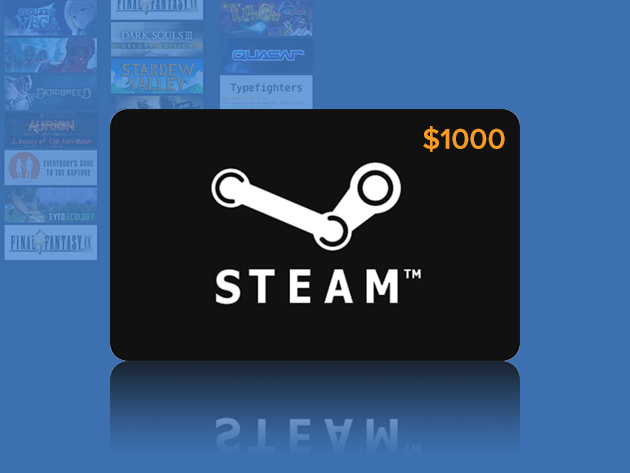 If you're a hardcore gamer, then Steam likely occupies more of your time than you'd care to admit. With its endless collection of recent and time-honored hits, you could spend a fortune building your game library and still only scratch the surface of what's offered.
So...why don't you spend Boing Boing's money instead?
You will if you win our $1,000 Steam Giveaway. Be the lucky winner, and you'll instantly have access to $1,000 in Steam cash, ready for you to start gobbling up titles from any of the 3,500 games covering every genre of gaming.
How do you win? Just sign up via Facebook or email, and then be that lucky person who gets their name randomly selected. You can even earn an extra shot at the big prize if a friend of yours (21 or older) also enters by following the Additional Entry instructions on the screen.
Enter now -- registration ends soon.