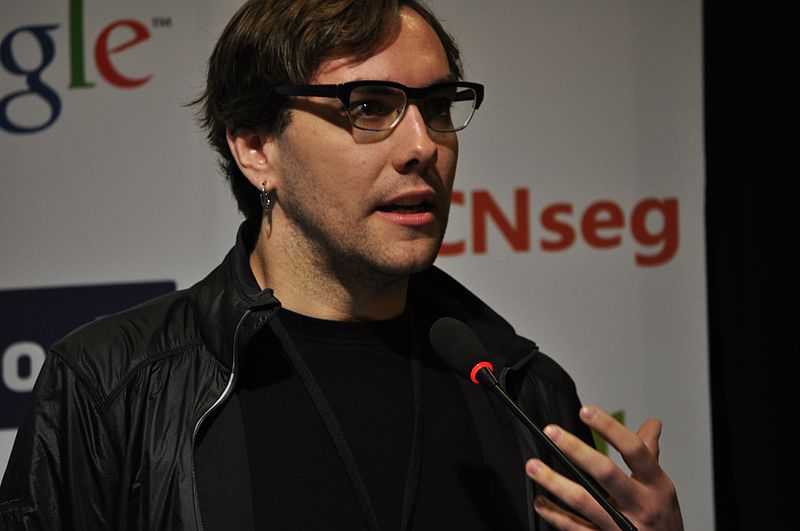 Appelbaum, whose work has put him in the crosshairs of his own government and foreign states, resigned from the Tor project on Friday, accompanied by a short note from Tor executive director Shari Steele.

On Saturday, Steele made a longer post that explained that the project had heard rumors of "sexual mistreatment" for "some time" by Appelbaum, but that she had since learned that "a number of people have made serious, public allegations of sexual mistreatment," and she said that the organization would take specific steps to address them, starting with retaining a law firm "that specializes in employment issues including sexual misconduct."
Today, Appelbaum posted a note denying the claims, saying "the accusations of criminal sexual misconduct against me are entirely false."
Allegations about Appelbaum's conduct have been collected on an anonymous website whose maintainer(s) invite complainants to submit their stories using a secure webform. Wired's Andy Greenberg spoke to Andrea Shephard, "a Berlin-based developer co-worker of Appelbaum's at the Tor Project" who said the site had been created by a "'longtime member of the Tor community' whom she knows and trusts."
Steele's note urges "People who believe they may have been victims of criminal behavior are advised to contact law enforcement" and adds, "We recognize that many people in the information security and Internet freedom communities don't necessarily trust law enforcement. We encourage those people to seek advice from people they trust, and to do what they believe is best for them."
I am not a neutral observer in this. I have known Appelbaum for a decade, and consider him a friend. Shari Steele, Tor's executive director, was formerly ED of the Electronic Frontier Foundation, and was my boss there. She is also my friend. I have tried to present the story fairly in this post, and make these disclosures in the interest of transparency.
More context: Boing Boing has covered Appelbaum's activist work for many years, including the harassment and surveillance campaigns waged against him by the US government, which conscripted tech companies to act as their agents. Appelbaum also wrote one of two afterwords for my 2013 novel Homeland, and consulted on the novel, providing important feedback that helped shape the book. He co-founded the San Francisco hackerspace Noisebridge, which also appears in my novel.

WIRED couldn't independently verify the stories on the website created by Appelbaum's accusers, who used pseudonyms, nor determine the creator of the site itself. But Andrea Shephard, a Berlin-based developer co-worker of Appelbaum's at the Tor Project, says the site was created by a "longtime member of the Tor community" whom she knows and trusts. Shephard also says she's spoken directly with one of Appelbaum's alleged victims, who told Shephard in February of this year that Appelbaum had raped him or her. "Sadly…I think it's the damn truth. He's a charismatic, socially dominant manipulator," Shephard writes to WIRED. "I absolutely believe the accusers."

Shephard says that Tor's management had suspected Appelbaum of sexual misconduct for months. And the revelation of another alleged victim in recent weeks had accelerated calls to force his resignation from the organization, a push led by Tor's executive Director Shari Steele. The Tor Project's statement, written by Steele herself, echoed that timeline. "These types of allegations were not entirely new to everybody at Tor; they were consistent with rumors some of us had been hearing for some time. That said, the most recent allegations are much more serious and concrete than anything we had heard previously," Steele writes. "We are deeply troubled by these accounts."
Tor Developer Jacob Appelbaum Resigns Amid Sex Abuse Claims [Andy Greenberg/Wired]


(Image: RightsCon Rio 2012- Jacob Applebaum, Jim Killock, CC-BY-SA)