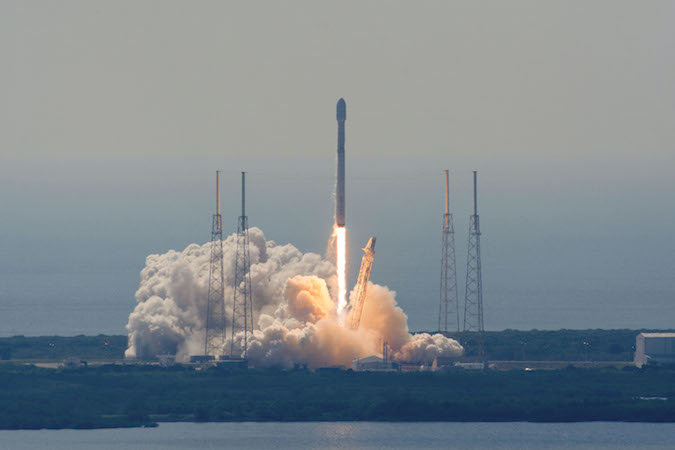 As seen from VAB roof at NASA Kennedy, Falcon 9 rocket lifts off at 10:29 a.m. EDT with Eutelsat 117 West B and ABS 2A comms satellites. Photo: SpaceFlightNow.
SpaceX successfully deployed two satellites on Wednesday, but the Falcon 9 rocket that carried them into orbit then crashed into its drone ship while touching down in the Atlantic Ocean.
From SpaceX, yesterday on Facebook:
Today, Falcon 9 successfully delivered two commercial communications satellites, Eutelsat 117 West B and ABS-2A, to their targeted Geosynchronous Transfer Orbits.
Launch photos are available at www.flickr.com/spacex. The second satellite deployment can be seen in this video.

The first-stage's experimental landing on a droneship experienced a Rapid Unscheduled Disassembly :)
More: Great coverage by Stephen Clark over at SpaceFlight Now.