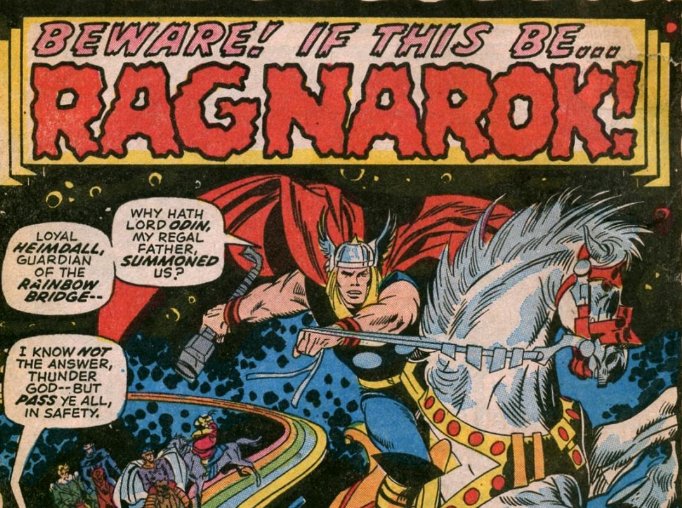 Some of Neil Gaiman's finest work has sprung from classical mythology, from American Gods to Odd and the Frost Giants: now, in a new nonfiction book for WW Norton, Gaiman will retell the Norse myths in novelistic style.
Gaiman's early influences include Jack Kirby's Mighty Thor and Roger Lancelyn Green's Myths of the Norsemen, and the field has a long tradition of remixing Scandanavian lore, most recently in Ada Palmer's amazing choral music about the Icelandic sagas (don't miss Palmer's debut novel whatever you do).

"To get the opportunity to retell the myths and poems we have inherited from the Norse was almost too good to be true," Mr. Gaiman said in a statement released by his publisher. "I hope the scholarship is good, but much more than that, I hope that I have retold stories that read like the real thing: sometimes profound, sometimes funny, sometimes heroic, sometimes dark, and always inevitable."

Mr. Gaiman's forthcoming book "Norse Mythology," which Norton will publish next February, is an almost novelistic retelling of famous myths about the gods of Asgard. The book will explore the nine Norse worlds, which are populated by elves, fire demons, the Vanir gods, humans, dwarves, giants and the dead. There are ice giants and elves, familiar deities like Thor, Odin (the wise and occasionally vengeful highest god) and Loki (the giant trickster), and a frightening doomsday scenario, Ragnarok, where the gods fight a fire giant with a flaming sword in an apocalyptic, world-ending battle.
Norse Mythology [Neil Gaiman/WW Norton] [Pre-order]
Neil Gaiman Delves Deep Into Norse Myths for New Book
[Alexandra Alter/NYT]


(via Neil Gaiman)