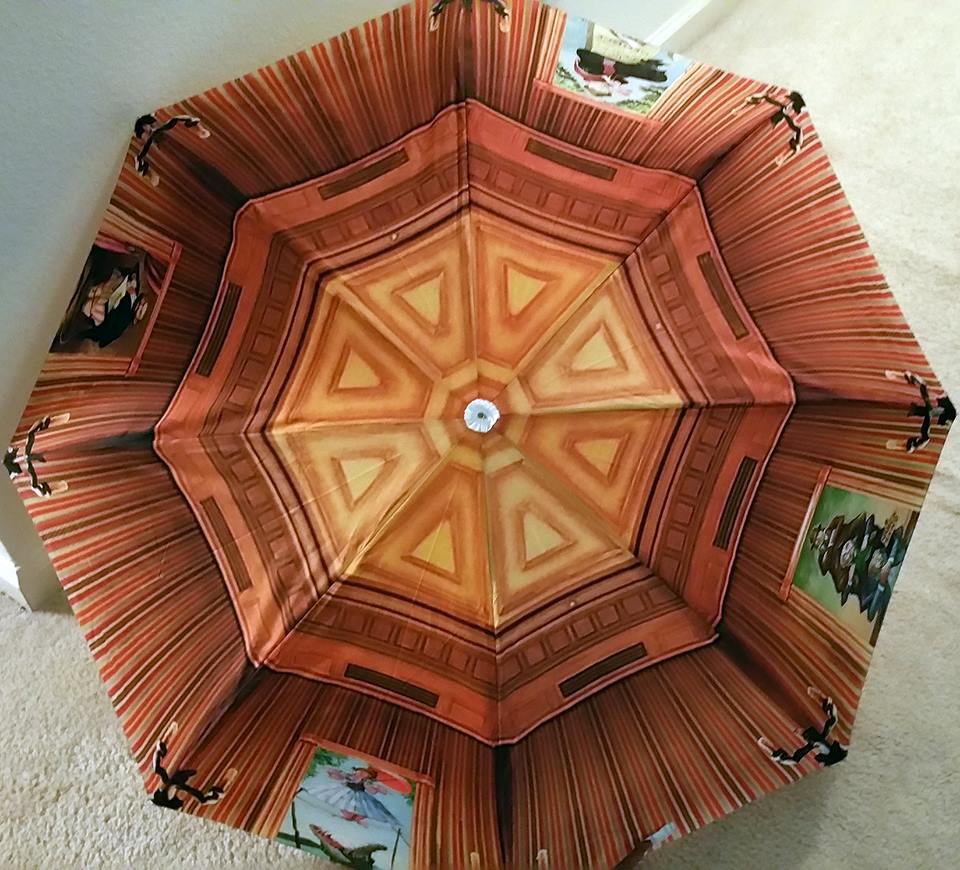 You walk into Disney's Haunted Mansion, and whether you're in Orlando, Anaheim, or Tokyo, after the foyer you enter a place known as The Stretching Room. The Ghost Host intones, "Our tour begins here in this gallery where you see paintings of some of our guests as they appeared in their corruptible, mortal state. Your cadaverous pallor betrays an aura of foreboding, almost as though you sense a disquieting metamorphosis. Is this haunted room actually stretching? Or is it your imagination, hmmm? And consider this dismaying observation: This chamber has no windows and no doors, which offers you this chilling challenge: to find a way out!"
And the room stretches, growing many many feet taller, the four paintings on the wall (by Imagineer Marc Davis) also stretch, revealing that the seemingly innocent pictures are actually much more devious and reveal peril at every turn for those portrayed in them.
If you're a Haunted Mansion fan then you know all this backward and forward. But how would you like to carry The Stretching Room around on a rainy day to cheer you up with a fancy new Stretching Room Umbrella? The price is $34.99 with a money back guarantee. The seller gives the details:
Stretching Room Umbrella. Imagine you are in the Haunted Mansion every time you open your umbrella

Made from 100% polyester pongee waterproof fabric.

Image imprinted using heat sublimation technique to prevent discoloring.

Opens up to 41" span.

Can be reduced to a collapsed height of 9"

8 ribs made from strong fiber for extra support.

Each rib consists of 3-section aluminum for flexibility and strength.

Main holder made from reinforced plastic.
Buy it here.