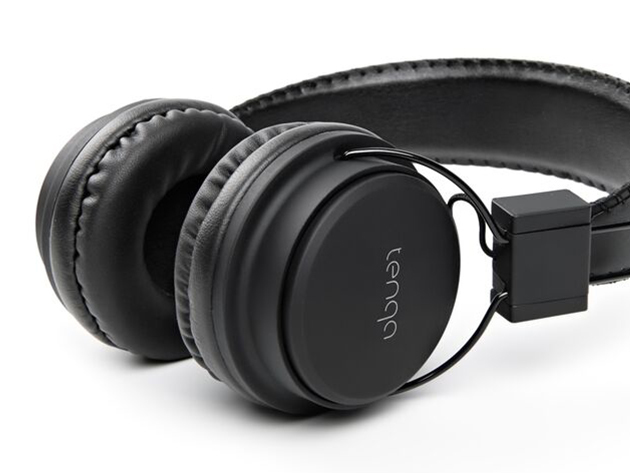 Earbuds are fine for casual listening while you work out or run errands. But when you really want to experience music as it was intended, nothing beats a serious set of noise-canceling, soundscape-enhancing headphones.
The REMXD On-Ear Bluetooth Headphones offer high-quality sound with complete wireless connectivity -- and at just $35.99, this rechargeable set won't even cut into your iTunes budget.
Comfortable, adjustable earcups cradle your noggin while delivering wireless audio up to 33 feet away via your smartphone or MP3 device. You'll enjoy the rich aural experience you crave for up to 15 hours of listening bliss from a single charge.
And if your phone rings? No problem - simple controls on the headphones allow you to answer calls, change tracks, or adjust the volume with the push of a button.