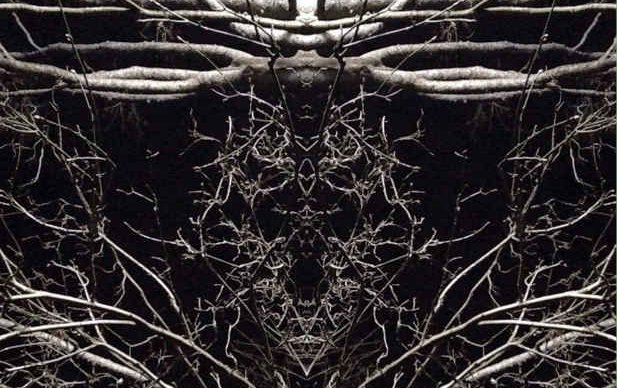 Cyberpunk pioneer and games-writing treasure Marc Laidlaw writes, "The latest and for now final addition to my Kindle collection is now live. I've never had a collection; I put this one, 400 Boys and 50 More, together myself. It contains basically all my short stories, novelettes and novellas from the last nearly 40 years (except for the Gorlen series)."
"That's 51 stories, over a quarter of a million words, and the length on Kindle is nearly 800 pages, whatever that means on Kindle. It's $3.99, which is less than 8 cents per story."
Regular readers will recall that there was excellent cause for celebration last month when Marc brought all of his sorely missed backlist back into the universe with a selection of $3, DRM-free ebooks.
Known as co-creator of the blockbuster HALF-LIFE video game series, and veteran writer of the esports phenomenon Dota 2, Marc Laidlaw is primarily a writer of short stories--horror, fantasy, and science fiction. But while his work has appeared in many popular magazines and several landmark collections over the last 40 years, it has never been collected in any form until now.

51 stories.

Over a quarter of a million words.

This is, quite simply, the most Marc Laidlaw thing ever.

TABLE OF CONTENTS

INTRODUCTION

THE SEVENTIES: FAIL EARLY
SPAWN OF THE RUINS
TISSUE
RATTLEGROUND

THE EIGHTIES: PEAK OMNI
SNEAKERS
400 BOYS
THE RANDOM MAN
SEA OF TRANQUILLITY
MUZAK FOR TORSO MURDERS
SHUCK BROTHER
FAUST FORWARD
NUTRIMANCER
THE LIQUOR CABINET OF DR. MALIKUDZU
GOOD 'N' EVIL, OR, THE ONCE AND FUTURE THING
LOAVES FROM HELL
LOVE COMES TO THE MIDDLEMAN
MIDDLEMAN'S RENT
THE FARMER ON THE WALL
BRUNO'S SHADOW
YOUR STYLE GUIDE—USE IT WISELY
MARS WILL HAVE BLOOD
UNEASY STREET
THE DEMONSTRATION
HIS POWDER'D WIG, HIS CROWN OF THORNES

THE NINETIES: FIRST-PERSON READER
WARTORN, LOVELORN
GASOLINE LAKE
WUNDERKINDERGARTEN
THE VULTURE MAIDEN
GREAT BREAKTHROUGHS IN DARKNESS
TERROR FAN
THE DIANE ARBUS SUICIDE PORTFOLIO
THE BLACK BUS
MAD WIND
TO LIE BETWEEN THE LOINS OF PERKY PAT
NETHER REACHES
TOTAL CONVERSION

THE NEW MILLENNIUM: HALF-LIFE & LESSONS HALF-LEARNED

SLEEPY JOE
CELL CALL
FLIGHT RISK
JANE
SWEETMEATS
EVALUATION OF THE HANNEMOUTH BEQUEST
AN EVENING'S HONEST PERIL
THE VICAR OF R'LYEH
LENG

BEYOND 2010: OVER THE INFLUENCE
POKKY MAN
THE BOY WHO FOLLOWED LOVECRAFT
FORGET YOU
BONFIRES
THE FRIGID ILK OF SARN KATHOOL
THE GHOST PENNY POST
THE FINEST, FULLEST FLOWERING

AFTERWORD
400 Boys and 50 More [Mark Laidlaw]