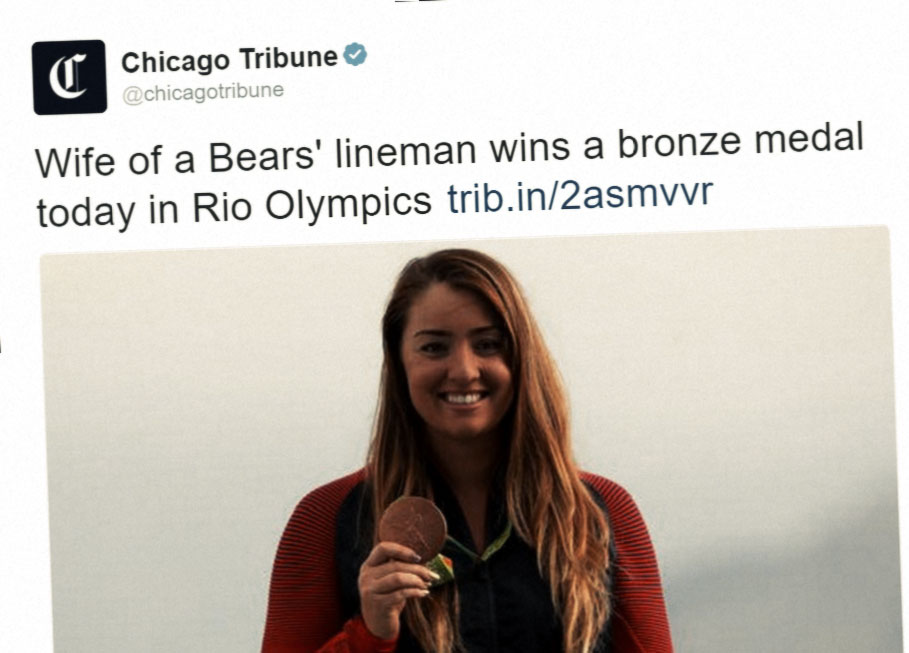 "Wife of a Bears' lineman wins a bronze medal today in Rio Olympics," The Chicago Tribune reported Sunday. Sadly, the headline writers were unable to figure out her name before Tweet time, but they eventually did and later credited the wifehood (and the medal) to "Corey Cogdell-Unrein, the wife of Bears lineman Mitch Unrein."
This is Cogdell-Unrein's third Olympic games, but Unrein, a defensive end in his second season with the Bears, was unable to get away from training camp to join her in Rio and see her in the Olympics for the first time.
There's always a "but."
UPDATE: The Tribune says it "focused too hard on trying to emphasize the local connection."