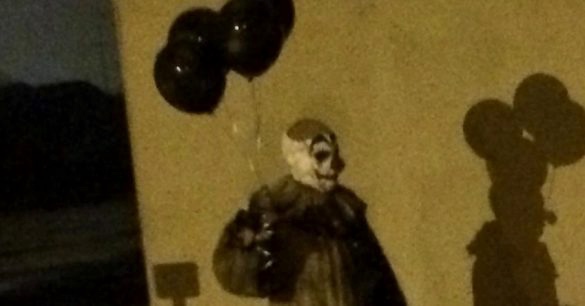 Last week, freaky photos appeared online of a strange person dressed in a filthy clown costume and carrying black balloons wandering the night streets of Green Bay, Wisconsin. Turns out, "Gags the Clown," as the character was known, turned out to be a hoax by indie filmmaker Adam Krause. He hoped the online freak-out would help market a new short horror film that he plans to complete in the next few months. It worked. From the Green Bay Press-Gazette:

Krause and his film crew had wanted to keep Gags' secret for a little longer and include four more Gags sightings in Green Bay to promote the film. However, according to Krause's post, some actors who did not get parts in the film "felt it was their civic duty to inform the media of what was really going on."

"Green Bay's creepy clown was marketing ploy"