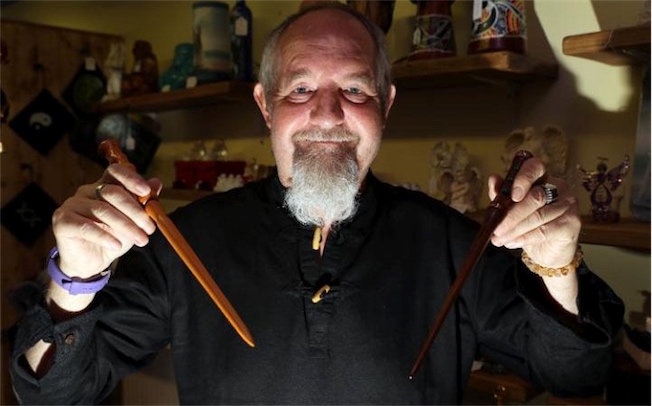 Richard Carter, proprietor of Mystical Moments, Huddersfield, England's New Age supply shop, does not permit Harry Potter fans to purchase his handmade magic wands. Carter says he is selling "spiritual tools," not toys. Carter, who reportedly fashions the wands under supernatural control, tells The Telegraph:

"JK Rowling has obviously done her research but Harry Potter is for children. It has done nothing for business.... You wouldn't believe how many real witches and wizards there are knocking about. You would be amazed. They know they can come here in reveal themselves without people thinking they're mental...



If I had someone come in wanting a wand just because they liked Harry Potter I would not sell them one, not matter how much money they were offering....I can tell what people are like when they walk in by their aura."