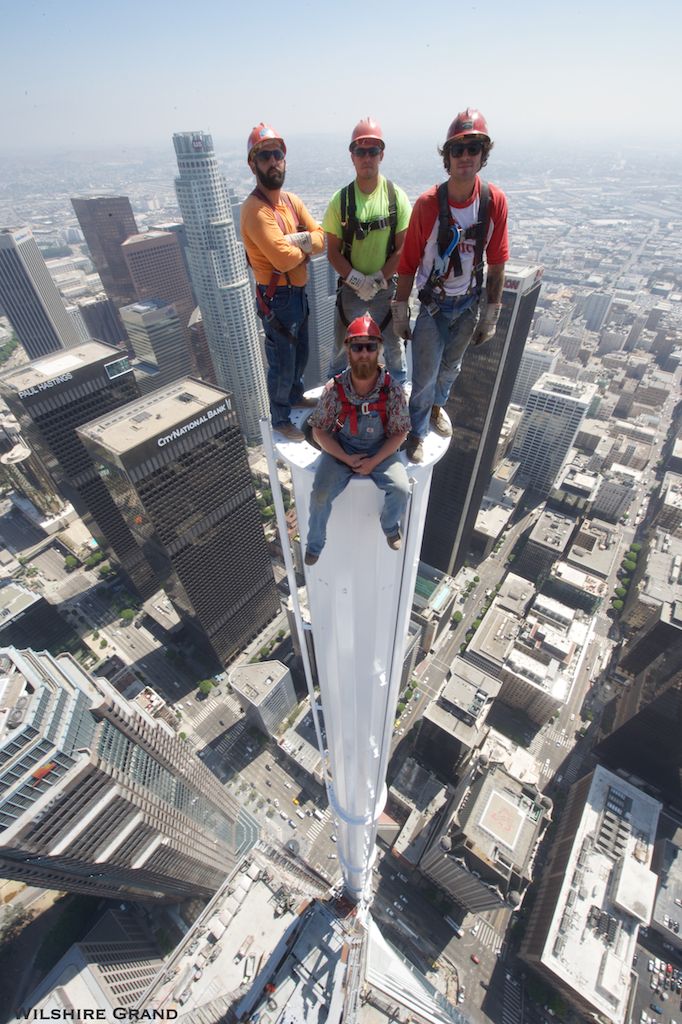 Image: Gary Leonard, courtesy Wilshire Grand Center
A 295 feet spire was added to the Wilshire Grand in Los Angeles over the weekend, making it the tallest building in the city (1,100 feet). I don't know who the men in the photo are, but it doesn't look like they are strapped to the spire.
p
From Curbed Los Angeles:
The top piece is an LED beacon that can be programmed to light up in varying colors. "The intention behind this is to use the Spire Tip light to celebrate special events in the city such as holiday colors in December or special events in Los Angeles such as Dodger Blue when they win the Pennant," says Chris Martin, CEO and Chairman of AC Martin, the building's designers.
Interesting fact: "It's the first skyscraper with a pointed roof to be built in downtown Los Angeles since 1974, when city regulations required all new skyscrapers to have flat tops for helipads."