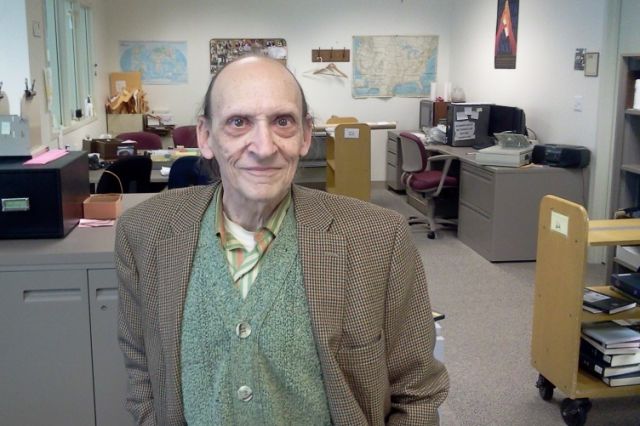 Robert Morin worked for 50 years as a cataloger at the University of New Hampshire library (he was also a UNH alum); he was thrifty, ate microwave dinners and drove a 1992 Plymouth, and saved $4M, which he gave to the university as an unrestricted gift, and so the university is giving $100K to the library he worked in and $1M to the football team to pay for a new scoreboard.

It's also spending $2.5M on a career center.
The university says that it might spend some of the remaining $400k on something related to academics, but it doesn't have to because the bequest was unrestricted. It also says that Morin watched football on TV sometimes after he retired, so he'd approve of this division of his bequest.
But that hasn't prevented backlash. One particularly blistering blog post by New Hampshire graduate Claire Cortese -- illustrated by dollars being tossed into a toilet -- says the scoreboard spending shows the university needs to check its priorities. Cortese details what she sees as high student debt among alumni and questionable university spending in recent years on amenities such as a light-up table for a dining hall and a new logo. She goes on to argue that the $1 million for the scoreboard could have been spent on research grants, student meal plans or scholarships for students -- she points out the sum is enough to pay for four-year full-ride scholarships for 14 in-state students at New Hampshire's quoted tuition and fee level of more than $17,000 per year.

"Ultimately, the school's administrative decision to spend a quarter of Morin's generous donation on a inconsequential trinket for the athletic department is a complete disgrace to the spirit and memory of Robert Morin," Cortese wrote. "As a Wildcat, I feel deeply saddened and honestly completely ashamed of my alma mater for this."

The Librarian's Bequest
[Rick Seltzer/Inside Higher Ed]