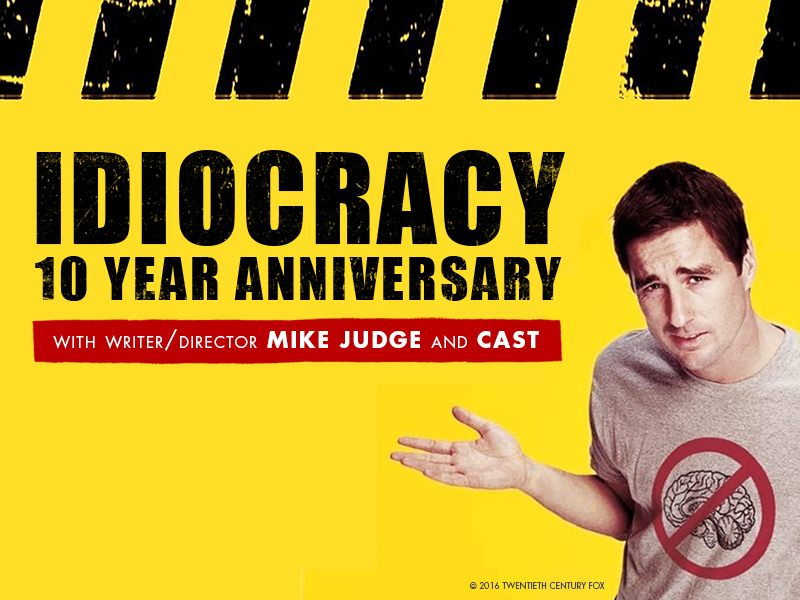 In the ten years since Idiocracy came out, the film has become more and more of a documentary, so to mark the anniversary, it's coming back to theaters before the presidential election.
Here's President Camacho's State of the Union address:
Here's a great interview from the Alex Jones Show with Mike Judge, which discusses Idiocracy and the weird rollout it got from the studio.
• We've got what America craves.