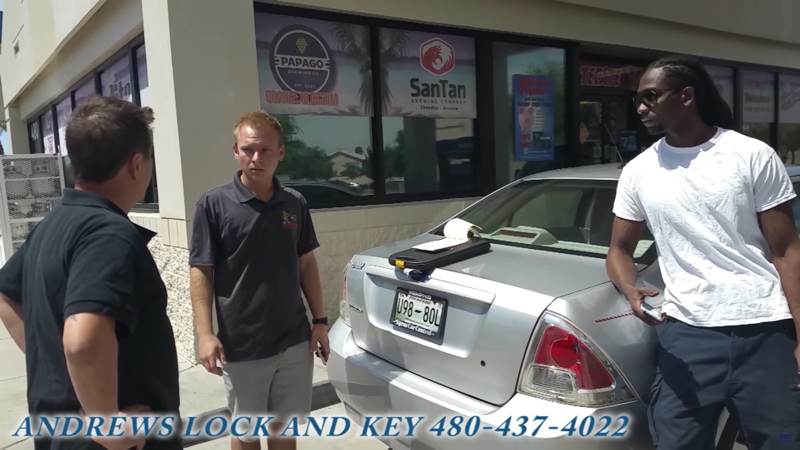 Locksmith scammers are in every city. They advertise on Google, promising to unlock your house or car for $29 or so.
But when they do the work (which often destroys the locks because they aren't trained) they demand hundreds of dollars for the service. In this video (taken by a scambusting locksmith in Arizona), we get to see one of these scammers in action. He has unlocked a man's car and has taken his keys out of the car, refusing to return them until the man pays the scammer $300.
From Andrews Lock and Key:
Today we were finally able to catch a scammer in action. While out in Tempe we received a call from a guy asking to get a price quote who decided to move forward with another company that quoted him a cheaper price. But it wasn't long after that we got a call back about the other locksmith company trying to charge him almost $300 to unlock his Ford Fusion. We rushed over to the gas station to confront the scammer and record the situation to try to help the guy out.

This is the first video of many more to come! If you believe you are getting scammed on any locksmith job give us a call immediately and we will be out there to assist in anyway possible.
Here's another scammer video: