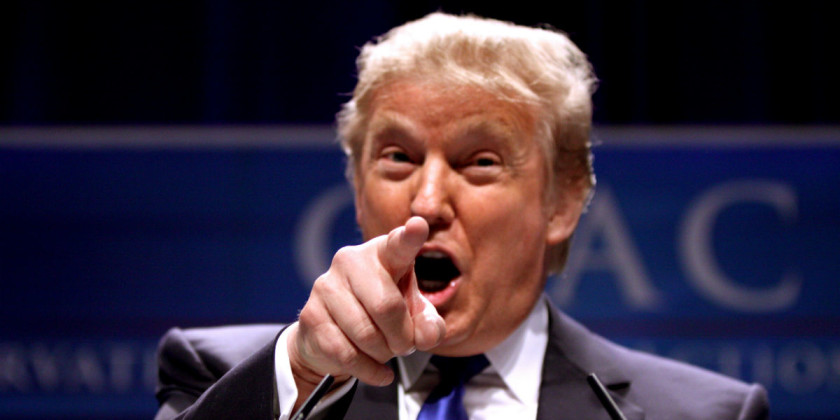 The New York Times reports that two women have come forward to accuse Republican presidential candidate Donald Trump of inappropriately touching them. When asked about the claims, he became angry and insulting.
In a phone interview on Tuesday night, a highly agitated Mr. Trump denied every one of the women's claims.

"None of this ever took place," said Mr. Trump, who began shouting at The Times reporter who was questioning him. He said that The Times was making up the allegations to hurt him and that he would sue the news organization if it reported them.

"You are a disgusting human being," he told the reporter as she questioned him about the women's claims.
Jessica Leeds, 74, a retired businesswoman, says Trump sexually assaulted her on a plane flight in the early 1980s, forcing her to change seats: "He was like an octopus," she said. "His hands were everywhere."
Rachel Crooks, then a 22-year-old receptionist working in Trump Tower, says he forced a kiss on her in 2005: "It was so inappropriate," Ms. Crooks recalled in an interview. "I was so upset that he thought I was so insignificant that he could do that."