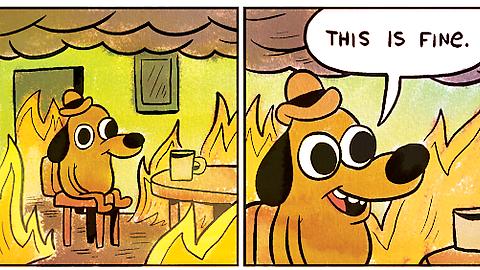 Yesterday, Wells Fargo CEO John Stumpf announced his "early retirement" from the scandal-haunted company, with the CEO seat being filled by former COO Tim Sloan.
Sloan is a bizarre pick for the job. With evidence mounting that the fraud goes back to 2008 or even 2005, and that the company's culture of coercion through blackballing threats was responsible for millions of criminal acts, Wells has appointed a veteran of the company -- who held senior, responsible roles through the entirety of the scandal -- to the top job.
He's not just any veteran, either: in 2013, Sloan told the LA Times that his company had no "overbearing sales culture" -- that everything was fine and the low-level bankers who were coming forward with early warnings about being pressured to act unethically were imagining things.
As the scrutiny over the fiasco grew, Sloan was promoted to President and Chief Operating Officer at Wells. He was the one who gave Carrie Tolstedt — the head of the bank's retail division — that she would be "retiring" this past summer. But through it all, he maintained that Wells Fargo's practice of constantly pushing employees to upsell and cross-sell financial products was not going to change.

"Because when you think of our vision, it's to satisfy our customers' financial needs, and to help them succeed financially," he explained to American Banker in a June 2016 interview, adding that the "fundamental strategy that we have is not going to change."
New Wells Fargo CEO Recently Denied "Overbearing Sales Culture" That Created Fake Account Fiasco
[Chris Morran/Consumerist]